Oracle Apex 4.2 is now available on the Oracle Website. It is available since 12 october 2012. This new release comes with new features briefly described in this blog posting.
First of all, here are the new features delivered by the Apex 4.2 release.
HTML 5 and CSS 3 improvements:
Relooking of all the administration workspace
Html 5 charts
Html 5 item types (number, e-mail, telephone and URL)
New Html 5 themes
Mobile support with jquery mobile 1.1.1:
Easily mobile application create (as other apex application)
Mobile Calendars
New Mobile Themes
Packaged Applications
Suite of business productivity application, easily installed and ready to use
Click here for a more complete list of these new features.
As previously announced, Oracle Apex 4.2 is now html 5 ready and css 3 compliant. So the workspace has been completely redesigned.
It looks good! 😀
Workspace login page: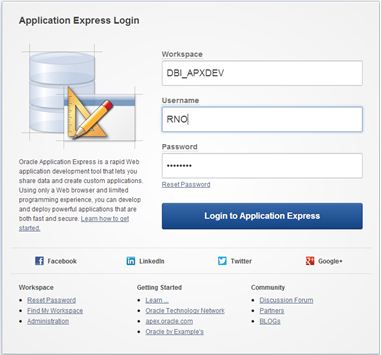 Workspace home page: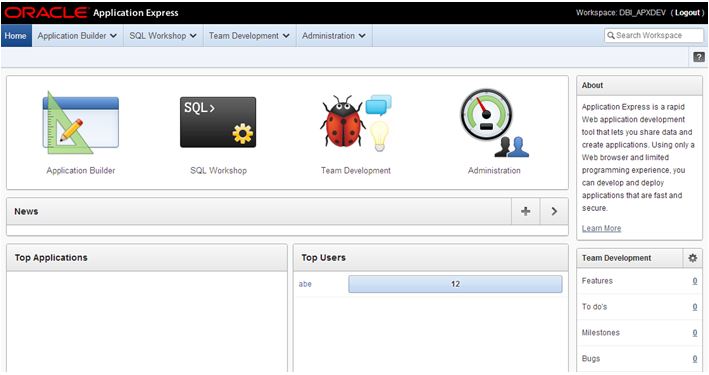 Administration: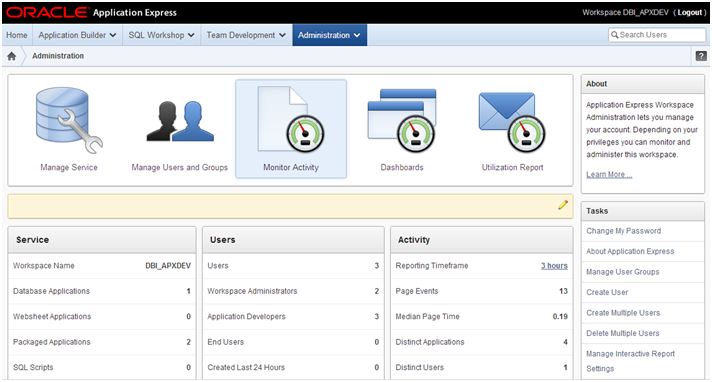 Application home page: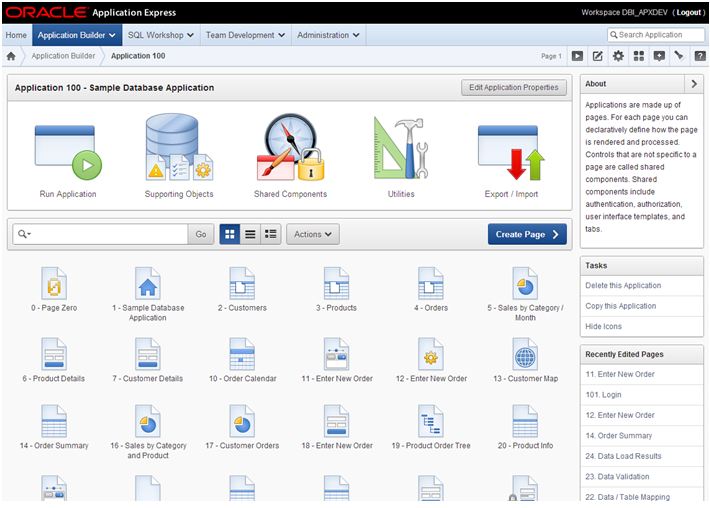 Page edition component view: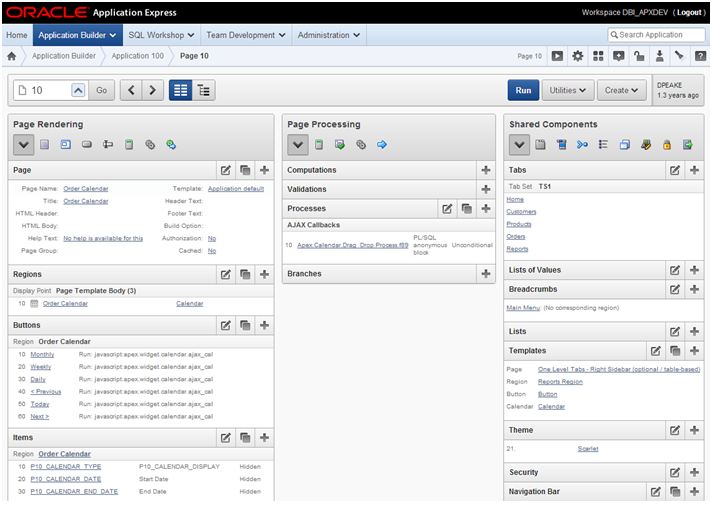 Page edition tree view: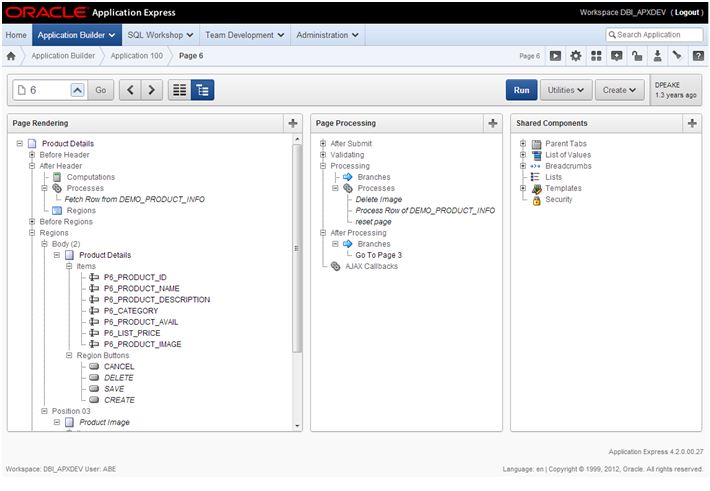 During development, a new interesting functionnality is the ability to see the grid on a page renderer like "show edit links"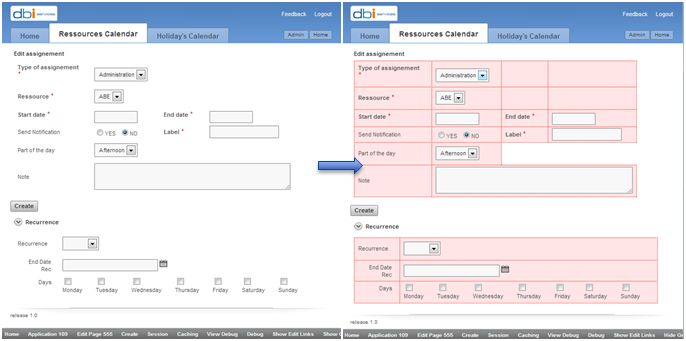 Just try it out!