You know: What happens in VEGAS stays in VEGAS 😉 But come on let's break this rule the time to write this blog, because what happened in the first day in OpenText World 2022 deserve an exception!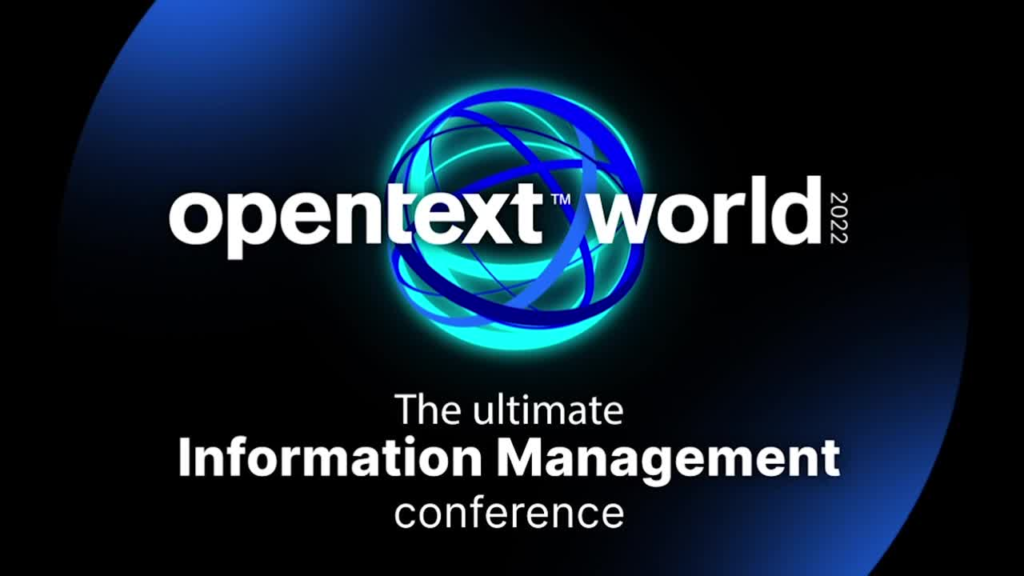 First of all, I would like to thanks OpenText for this very well organized event, everything exceeded my expectations. A mobile application available to get event information, speakers information, of course the schedule with all sessions and those you booked, and so you have your daily planning, and more and more…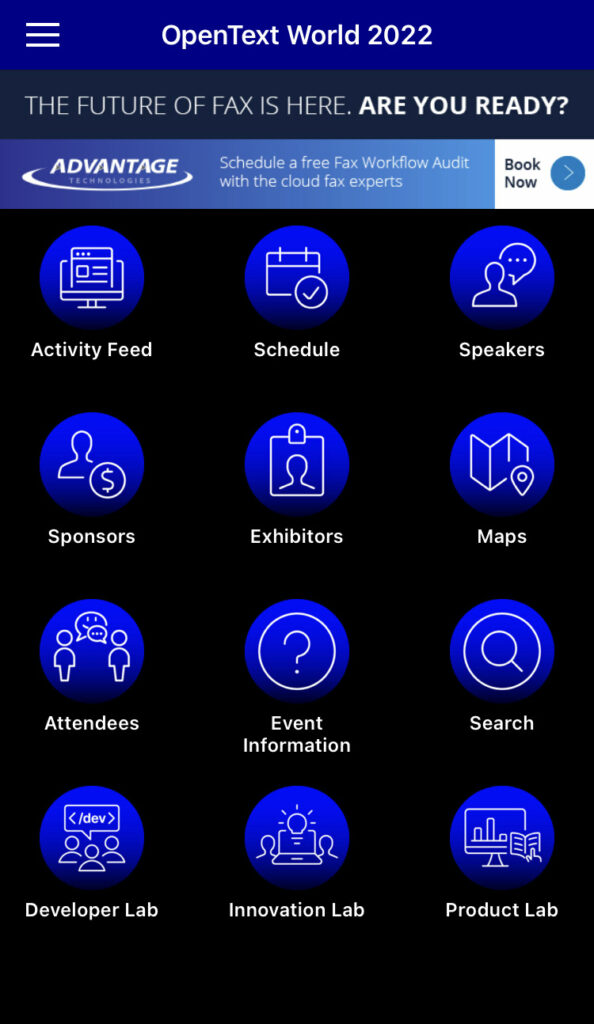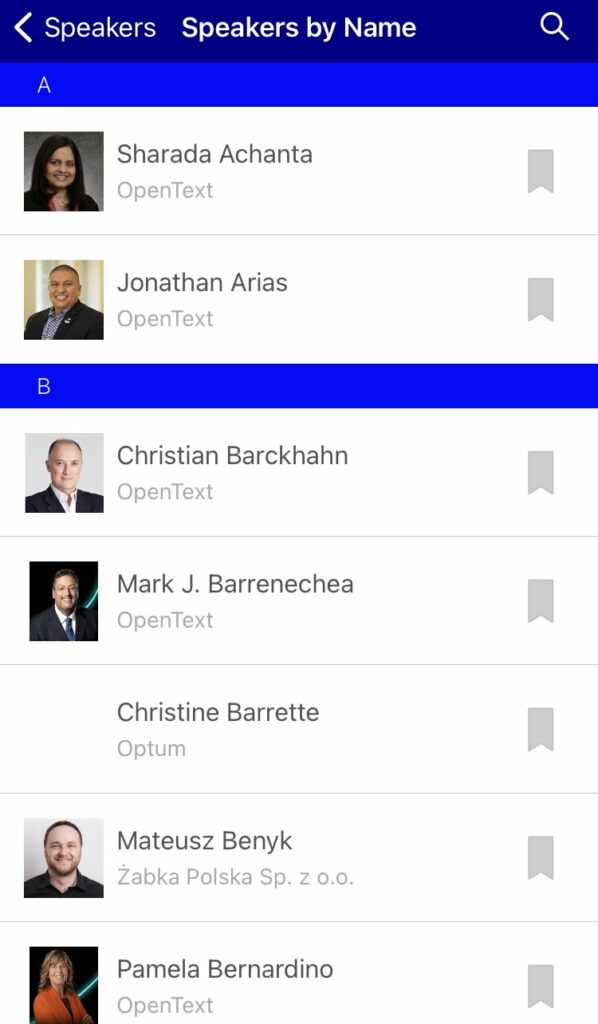 Opening Keynote
The first day started by the welcome session with OpenText CEO & CTO Mark J Barrenechea giving us some numbers about the great reunion: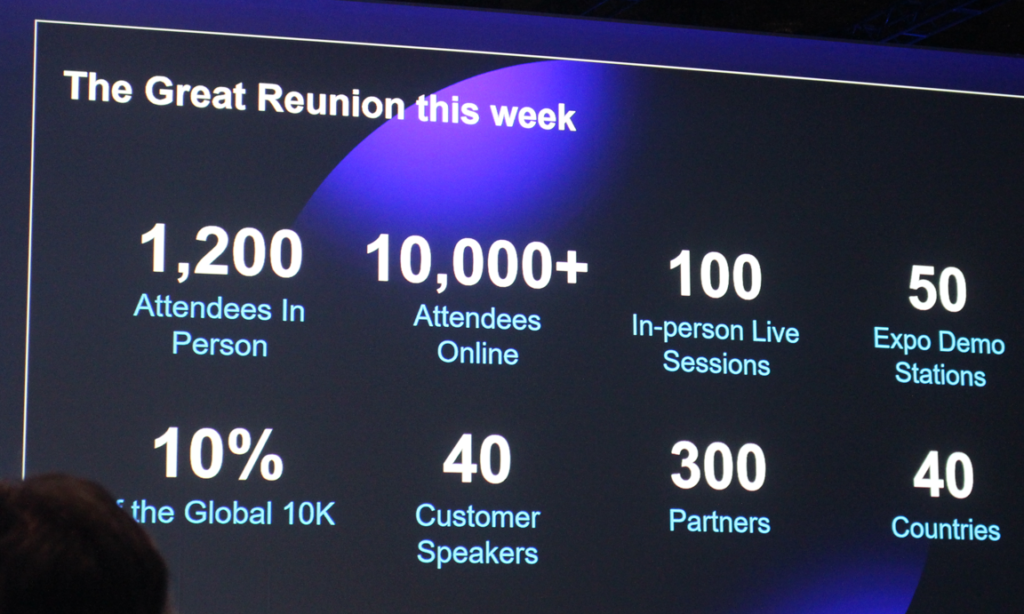 Then he spoke about Business 2030 view and how to be ready for the future.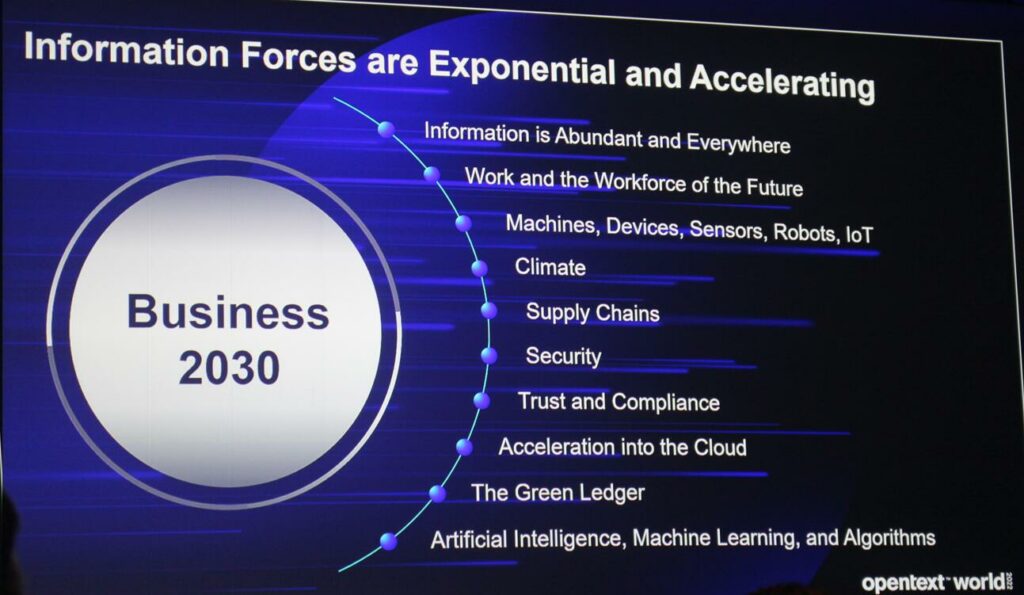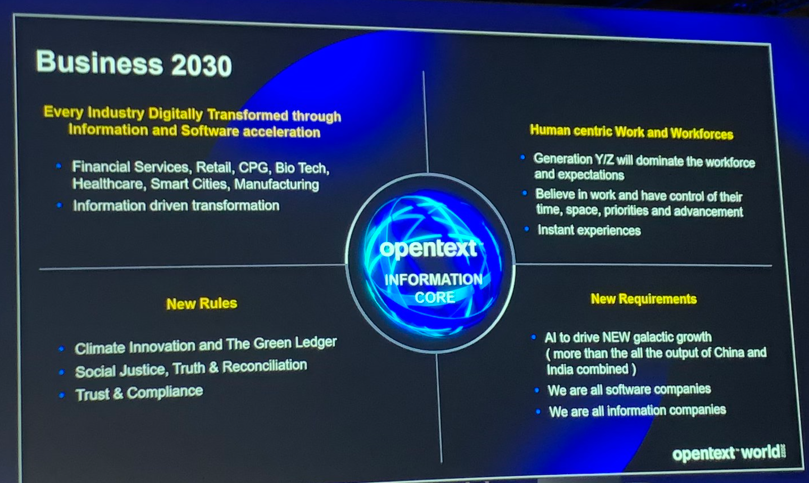 Below is an overview from the past to the future 😉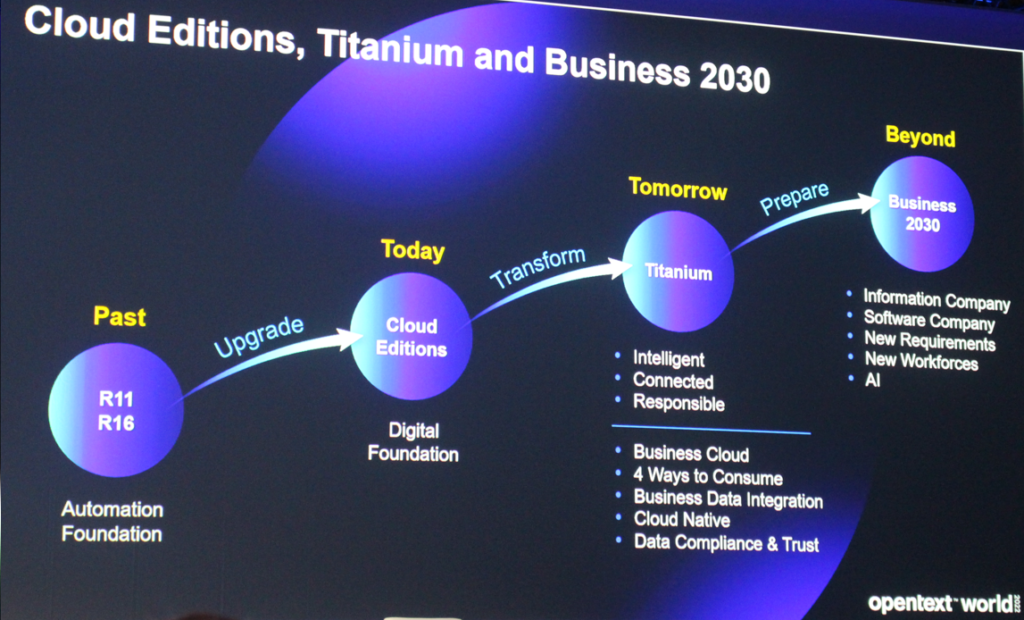 An overview on cloud editions and Titanium project.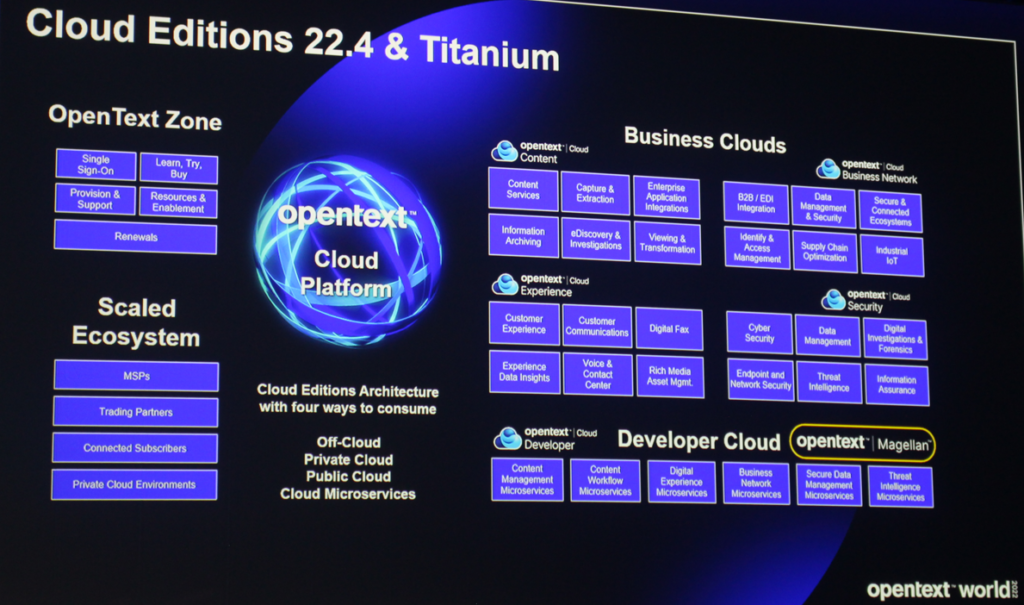 Business 2030 is ready with one source of truth.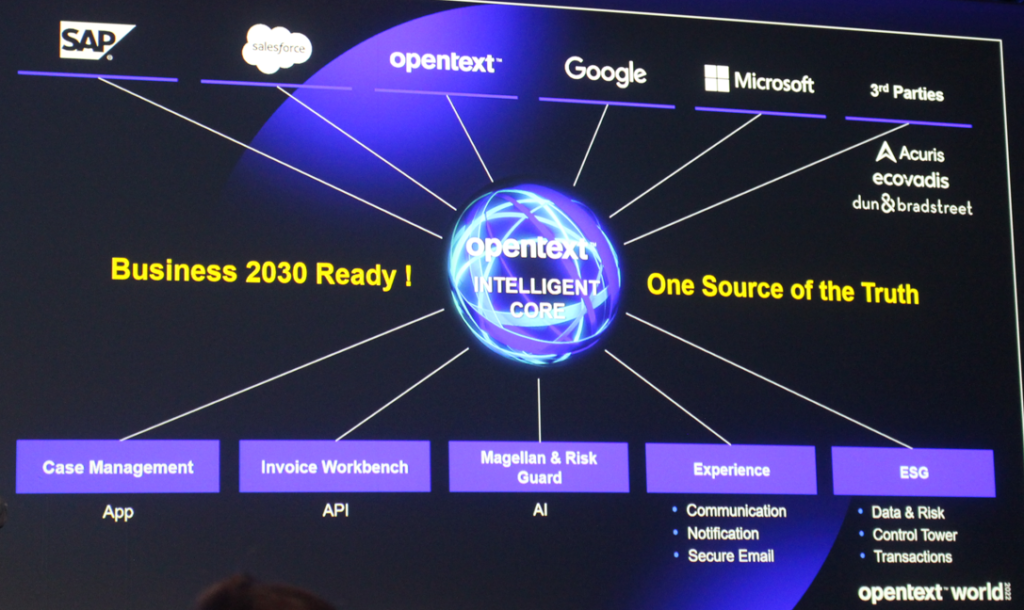 Pledges are not only technical, OpenText Zero-In is the 2030 pledge also!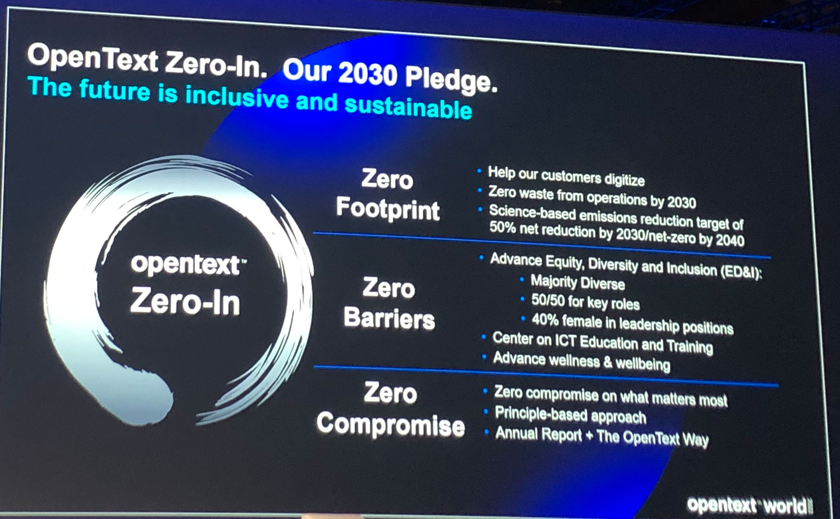 LOVE was also present there 😀 sorry I mean L.O.V.E 😉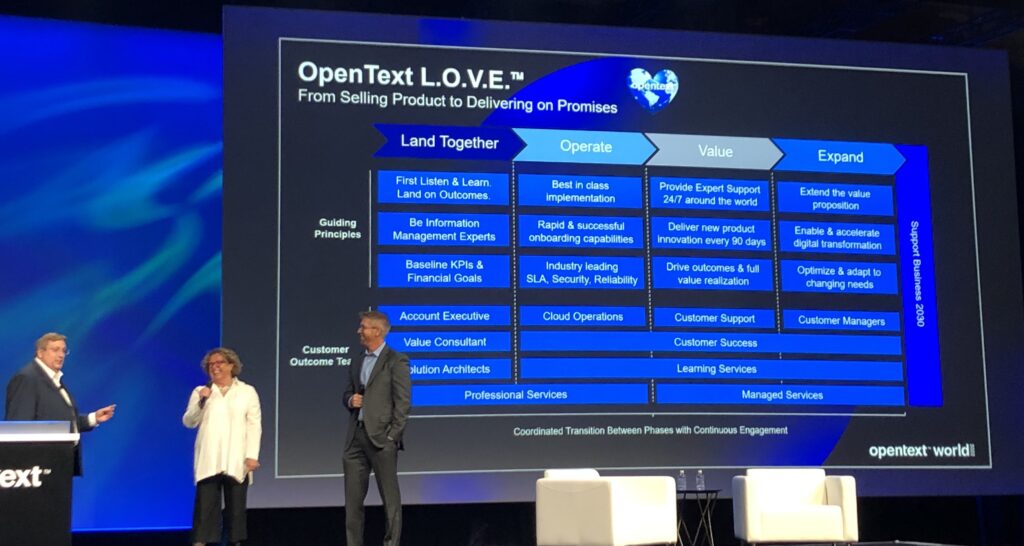 Mark J. Barrenechea has then explored how the most successful companies on the planet are thriving in a world of hybrid work, integrated machines, digital supply chains, new customer demands, cybersecurity and sustainability. He spoke with leaders from Cardinal Health and Ulta Beauty about how they are leveraging digital technologies to transform their business.
Mark J. Barrenechea discussed with climber and philanthropist Alex Honnold about how to acheive clarity, calmness and control in the most perilous environments.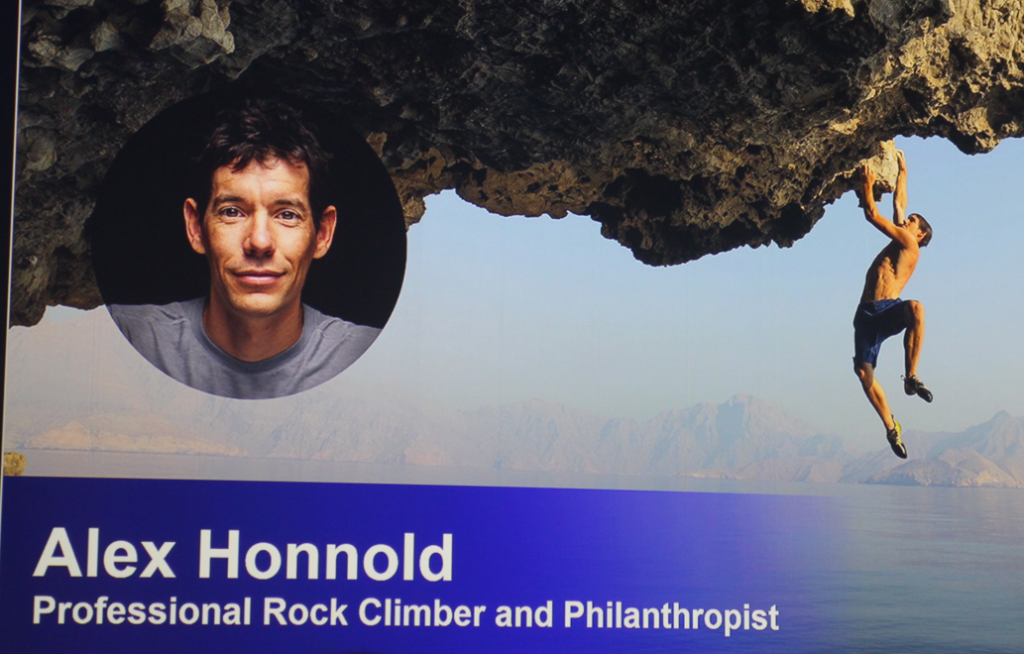 How to embrace and prepare modernization?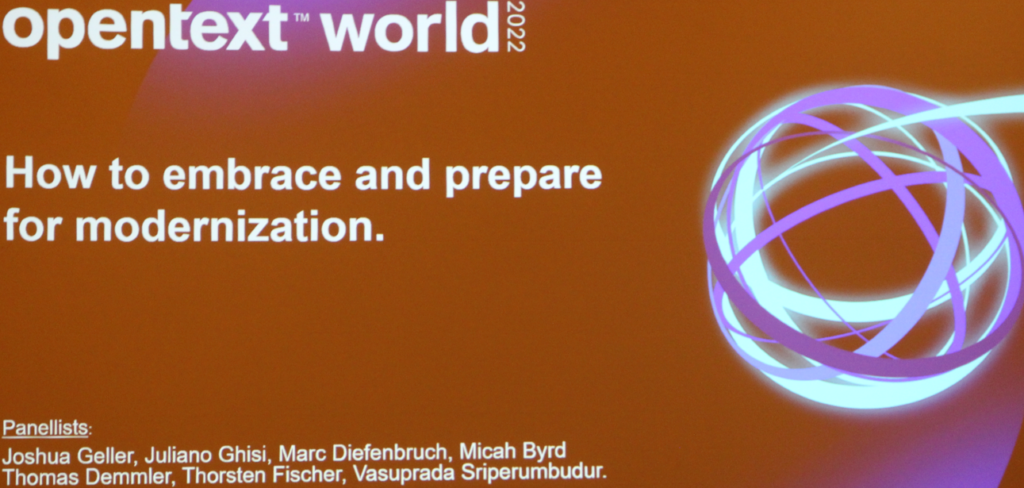 OpenText experts provided guidance on the various paths and best practices across the stages of modernization. A content services team member provided an overview of the paths customers take to modernize their existing applications such as: Solution upgrades, Cloud Migration, Cloud optimization, SaaS adoption. There was a big discussion about the role of experts when moving to the cloud, and what is the future of on-premise environments. Thanks for all experts who answered all my questions, there was a lot! Because at dbi services we are also preparing the future and we will as usual on top to suggest and accompany our customers 🙂
Content Cloud innovations to master modern work
Empower employees to master modern work by integration information management throughout the end-to-end processes and systems they use every day. During this session we saw how OpenText content services platforms like Extended ECM, Documentum, and Core Content can boost operational efficiency, improve employee experiences, and enable better information protection through innovations.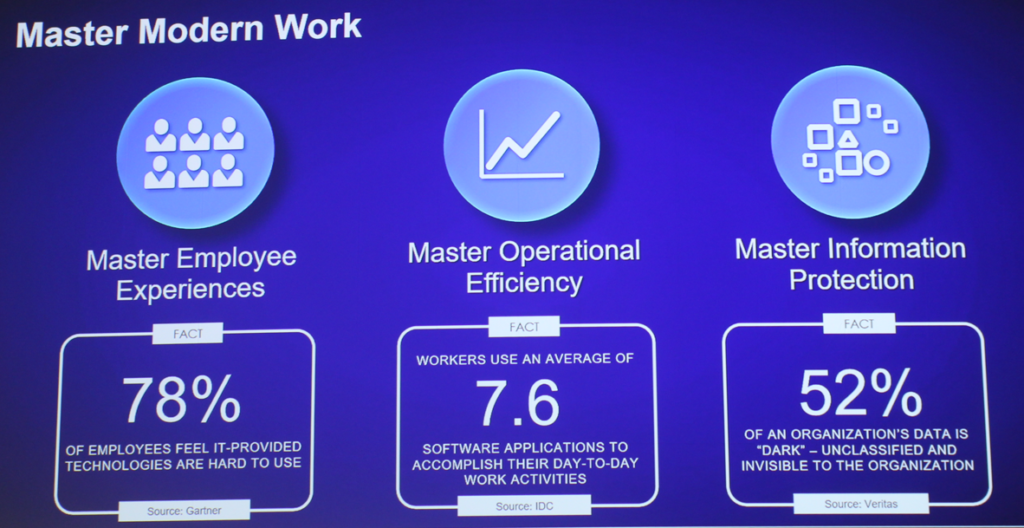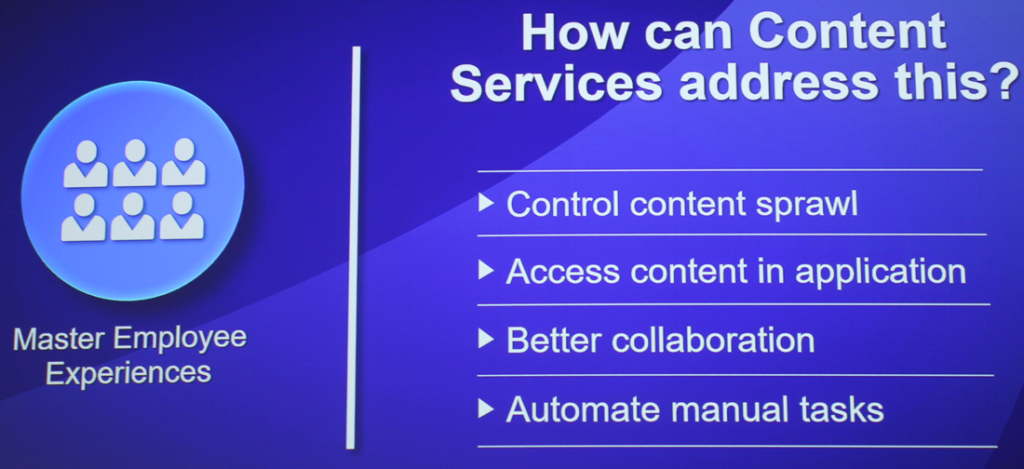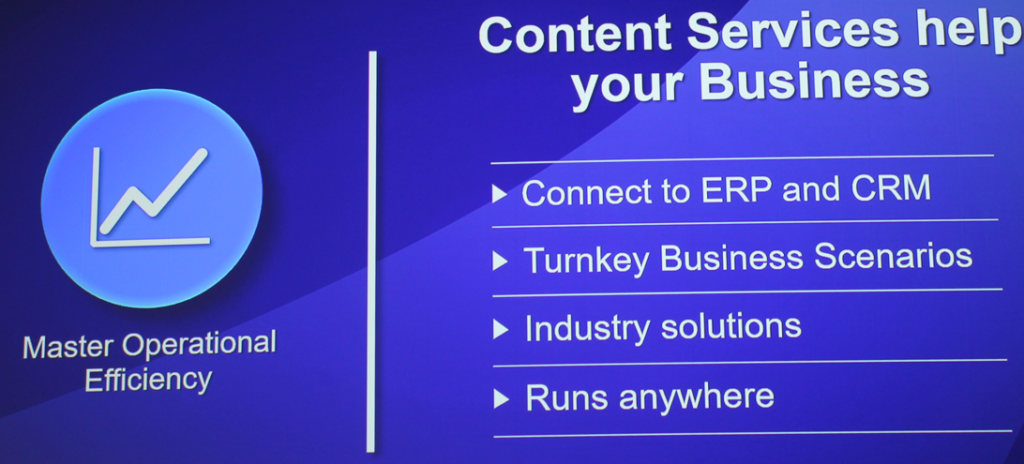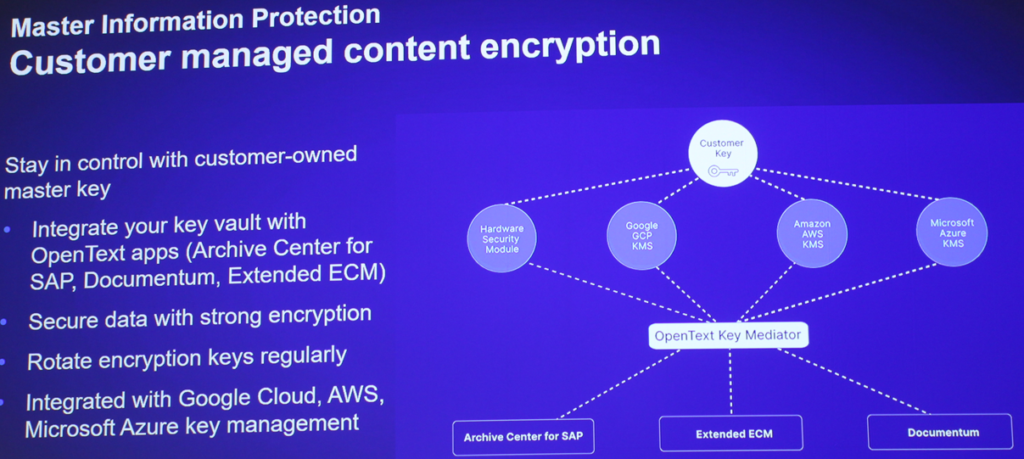 Why Email encryption should be part of your data security strategy?
Email is the primary form of business communication worldwide, making it the number first threat vector for bad actors. Protecting information flowing into and out of the organization is vital for all organizations in today's virtual word.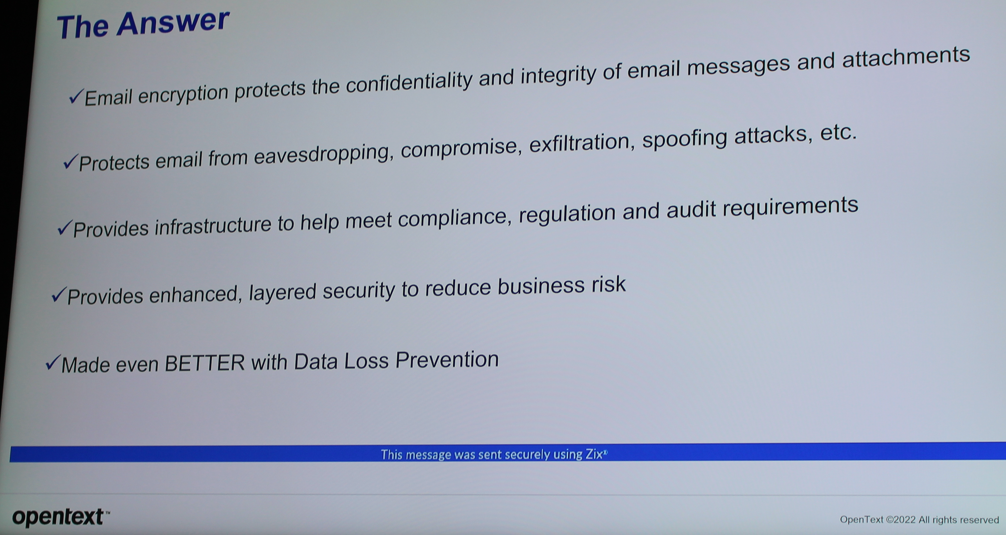 Catherine Kingeter explained how Zix can help securing mails.
OpenText Documentum in the cloud: The sky is the limit
It was a very very nice session to learn how to migrate traditional OpenText Documentum infrastructure to the cloud and how to optimize a current Documentum cloud deployment. Matt Law from Lyondell Bassel and Anil Jacob from Pacific Gas & Electric shared their experiences and lesson learned moving Documentum into the cloud. We got an overview on best practices for containerized cloud deployments.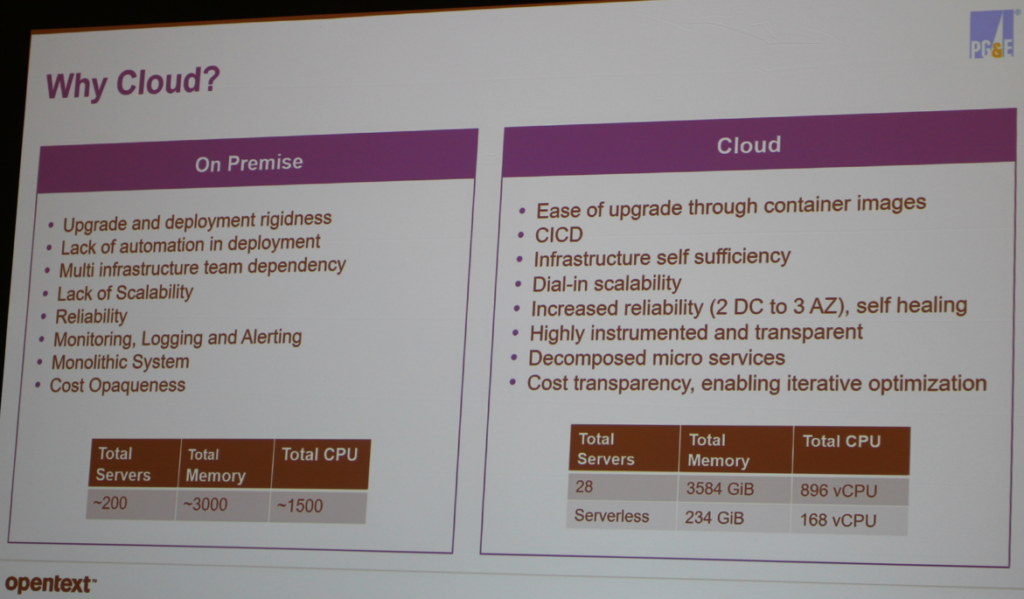 Conclustion
The least we could say is the first day was just rich at all levels, we met wonderful people, and learned a lot… And it is only the first day 😉
Now, I'm going to sleep, to be in shape tomorrow 😀 In meanwhile, please don't hesitate to comment the blog, ask questions. Talk to you tomorrow 😉