On this final day of OpenText World 2022, the Closing Session was driven by OpenText EVP & Chief Marketing Officer, Sandy Ono.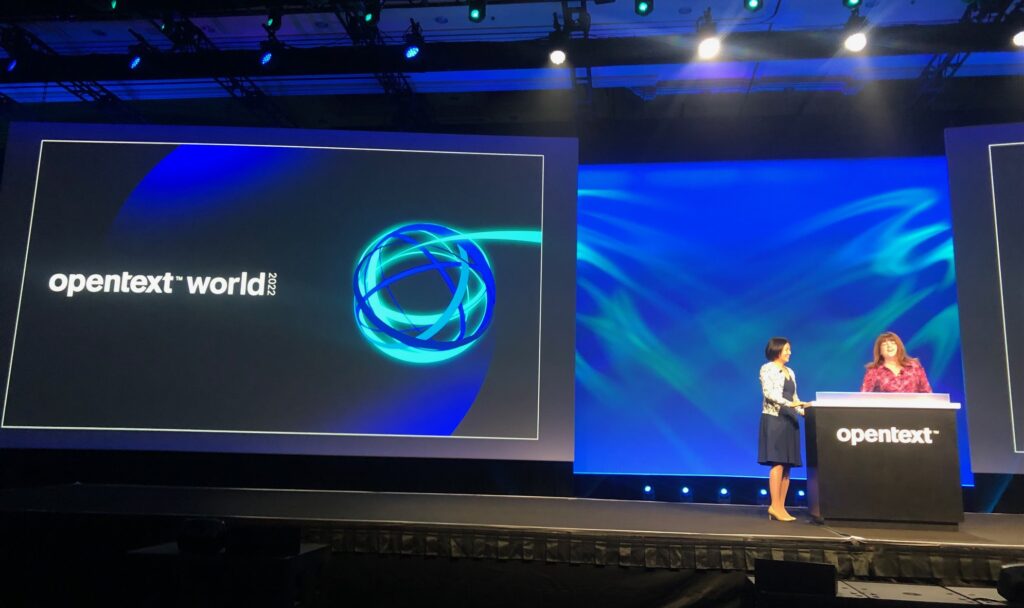 And she has been joined on stage by Sandra Taylor, Founder & CEO of Sustainable Business International and former SVP of Corporate Social Responsibility at Starbucks.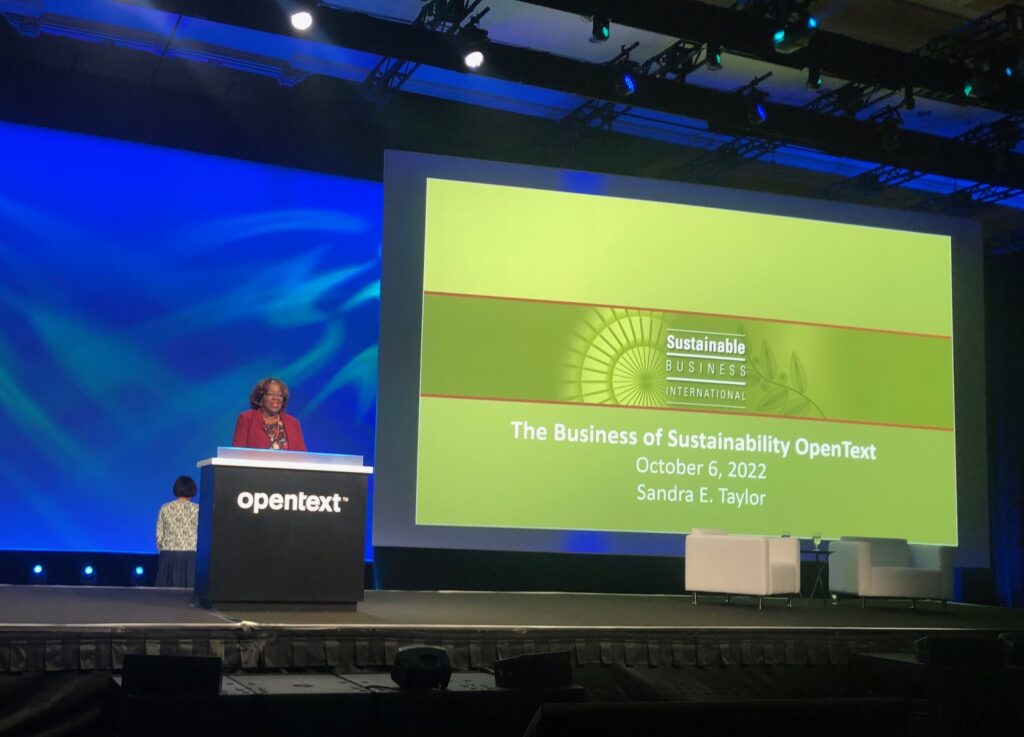 Sandra's expertise provides innovative approaches to sustainability, including supply chain sustainability, strategic philanthropy, stakeholder engagement, ESG analysis and social investments.
Then, I pursued my day by following different sessions:
What's New and What's Next for OpenText Documentum D2

This session was an overview of the new features of Documentum D2 version 22.3 and the new release 22.4
In D2 22.3, the user interface is working with landing page, tiles and widgets. The browsing of repository to access documents is more intuitive. The advanced search functionality has been improved with query builder, possibility to build and save complex search. Lifecycle and workflow for controlled documents is enhanced (powered by BPM 2.0 Process Engine) with a modern web-based workflow designer. Possibility to download multiple documents directly in a ZIP file. Integration with OpenText Core Signature for digital signature is part of this new version. And mass update of multiple objects with properties in one action (bulk) is faster and more efficient. cloud-first new D2 viewer technology for all deployment is also part of this new release. Documentum D2 mobile allows users to upload content in the repository, retrieve content, to manage the lifecycle of documents and to sign electronically documents. Kubernetes single HELM charts makes deployment faster and makes life easier for admins.
In the new D2 22.4 release (end Oct. 2022), the download document in bulk will be improved to increase productivity by efficiently downloading larger sets of documents. The Advanced Search will be more efficient and flexible by allowing Advanced Users to create and save searches. A new SDK will be provided to extend D2 Smart View capabilities.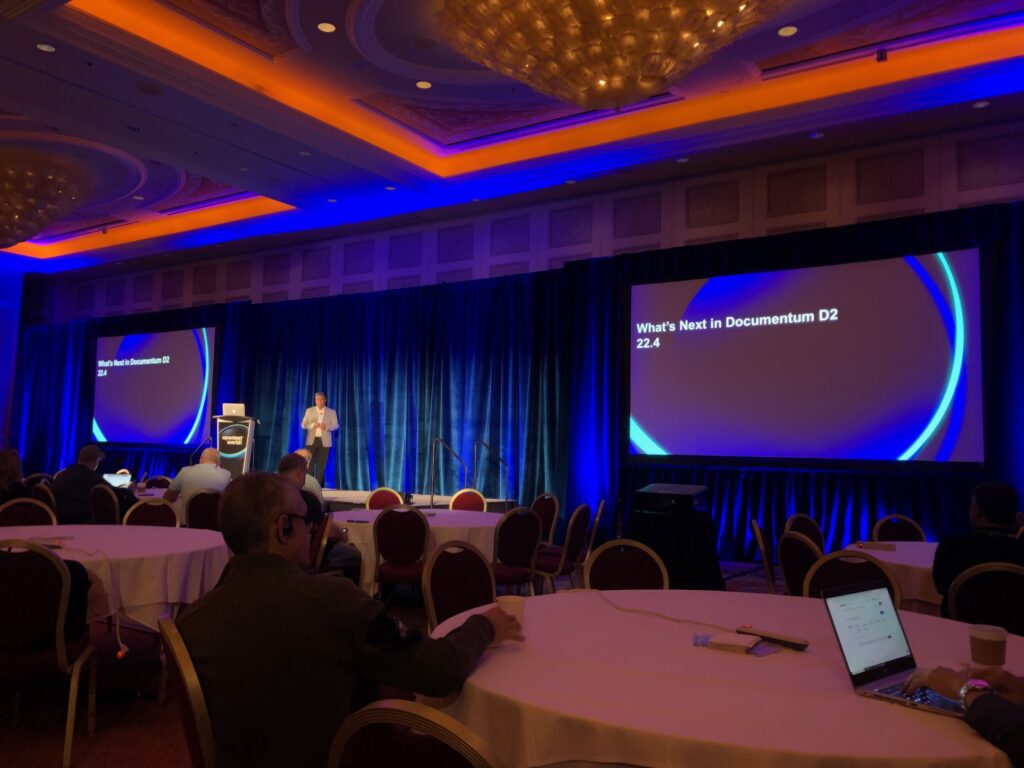 Women In Technology Networking Luncheon and Panel Discussion

For lunch time and aside the OpenText products/services/solutions sessions, a networking luncheon and discussion about diversity, equity and inclusion at work.
Very interesting to listen experiences of women and how OpenText with the presence of its CEO (Mark J. Barrenechea) is concerned about the topic and takes actions to change the mentality.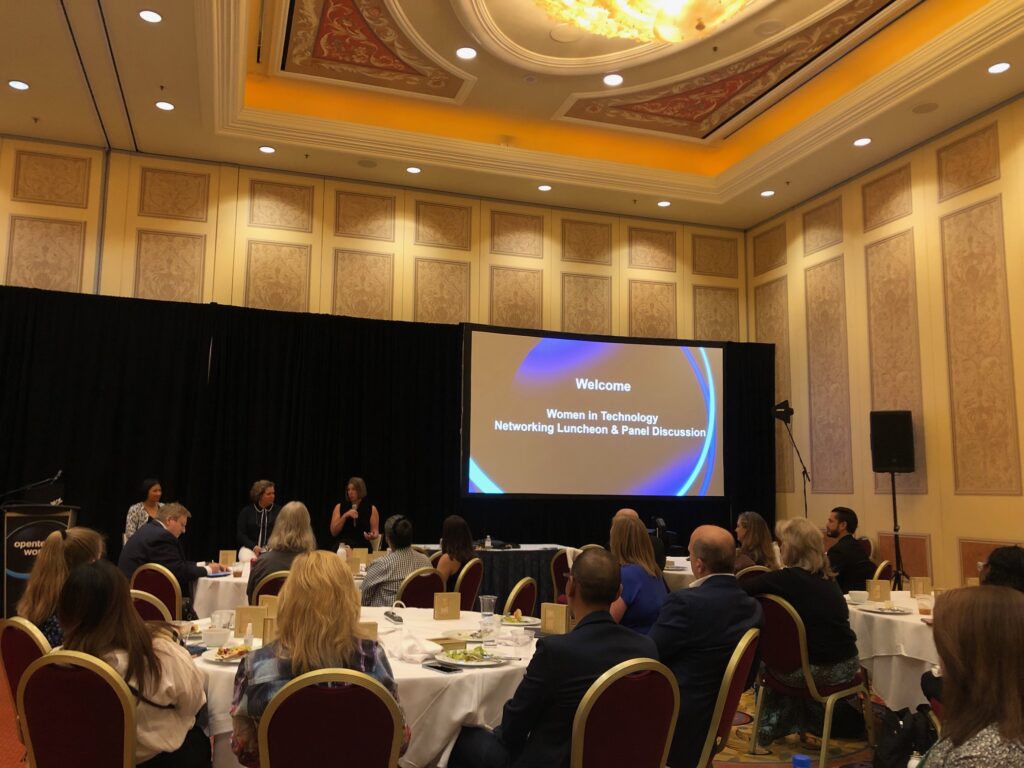 What's New and What's Next for OpenText Documentum for Life Science

It was about the new key benefits of Release 22.3 of Documentum for Life Sciences including new options for the journey to the cloud, Life Science Smart View enhancements, and productivity enhancements for clinical, regulatory and quality.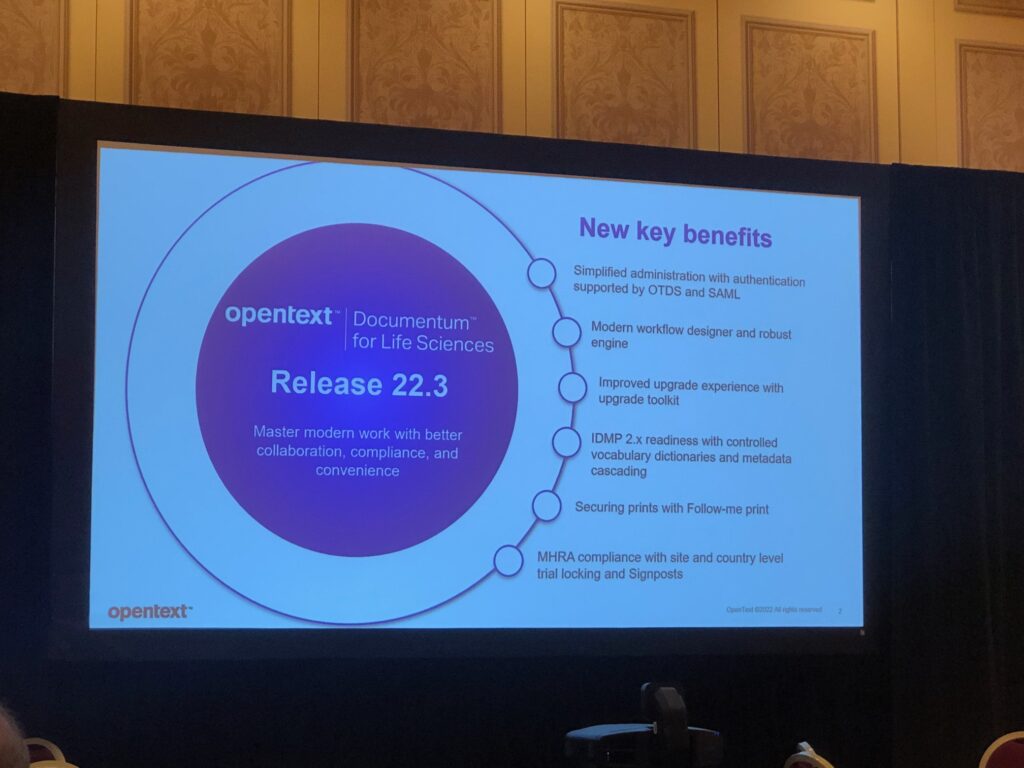 Introduction to OpenText Documentum Advanced Workflow

After a quick recap of the history of Workflow in Documentum with Process Builder and Process Engine 1.x, then xCelerated Composition Platform (xCP), OpenText introduces Advanced Workflow (DAW) with a new web-based interface (Workflow Designer) to allow customers to process-enable their own applications that do not utilize xCP UI, running on BPM 2.0 powered process engine.
In 22.4 version, new enhancements will be integrated in the Workflow Designer like transition tab for activities.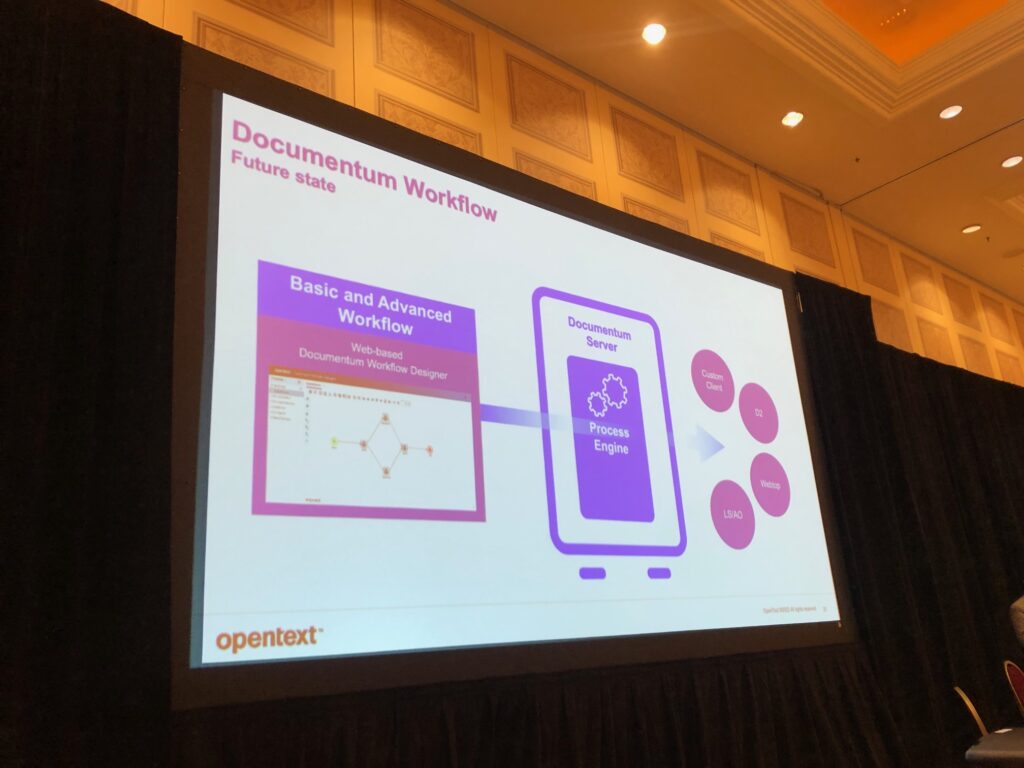 Five steps to help accelerate your cloud adoption

This session was to learn how OpenText is committed to delivering a compelling and flexible private cloud experience to increase automation and cost savings while reducing risk.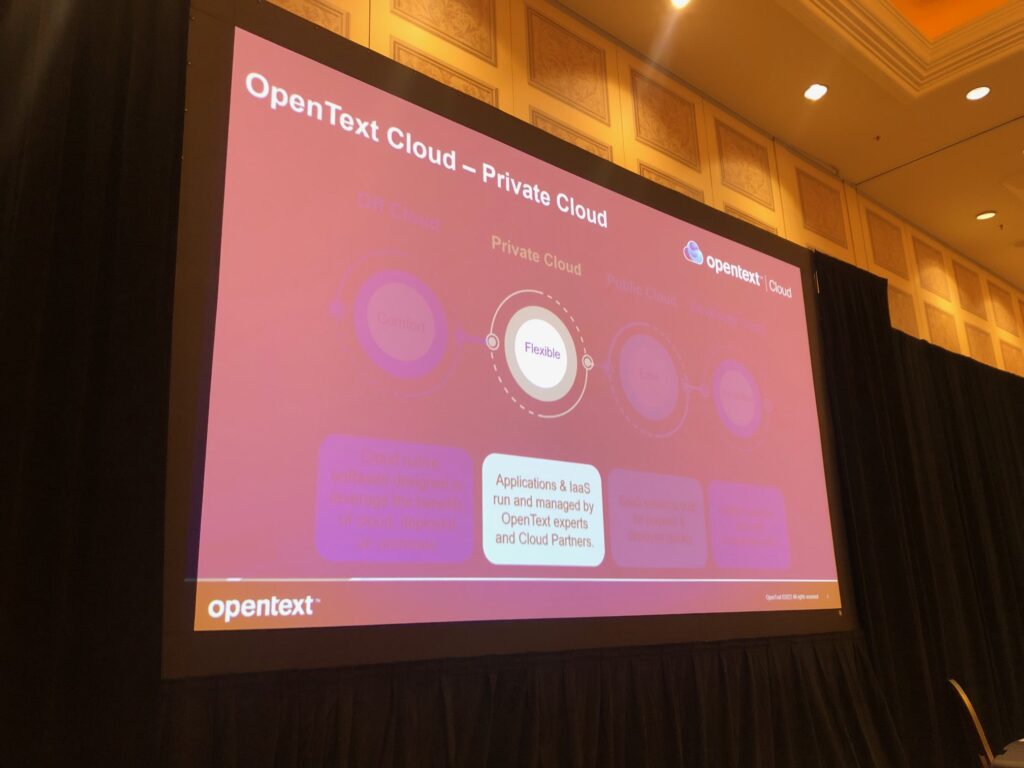 And that was it regarding the sessions of the day!
Roll-on to the Closing Event to celebrate this on-site at the Palazzo Pool!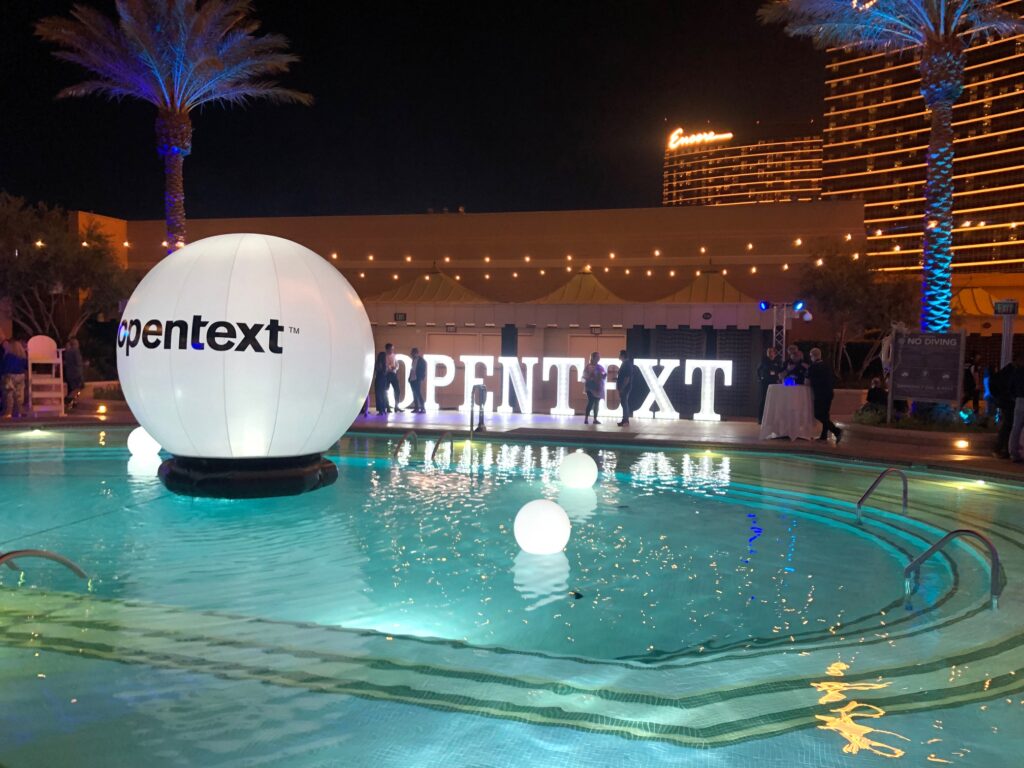 But, at this moment, what happens in Vegas stays in Vegas….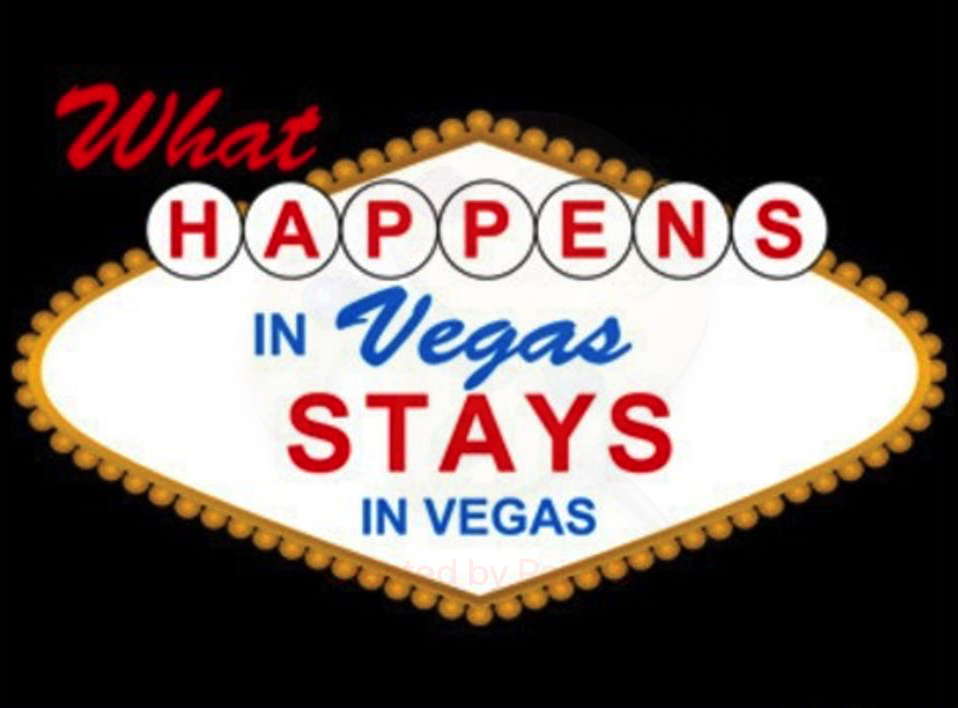 Conclusion
Thank you OpenText for organizing such a great event on-site after two years of absence (pandemic reason). During these 3 intense days, I had the opportunity to participate to a variety of sessions regarding modern information management with Customer Solutions and Professional Services experts and tried to find the answers to my questions, to see the vision of OpenText with Cloud solution and to figure out our position as Partner towards our clients.
A big thank you to dbi services who gave me this great opportunity and experience to participate to such an event – it was my first time – more over at Las Vegas!
And last but not least, I would like to thank my colleague David Diab with whom I really enjoyed sharing this experience and this week abroad!
End.