Here we are: Day 2 of OpenText World 2022 in Las Vegas!
Today started for everyone with a Technology Innovation Keynote followed by an Innovation Demo showcase!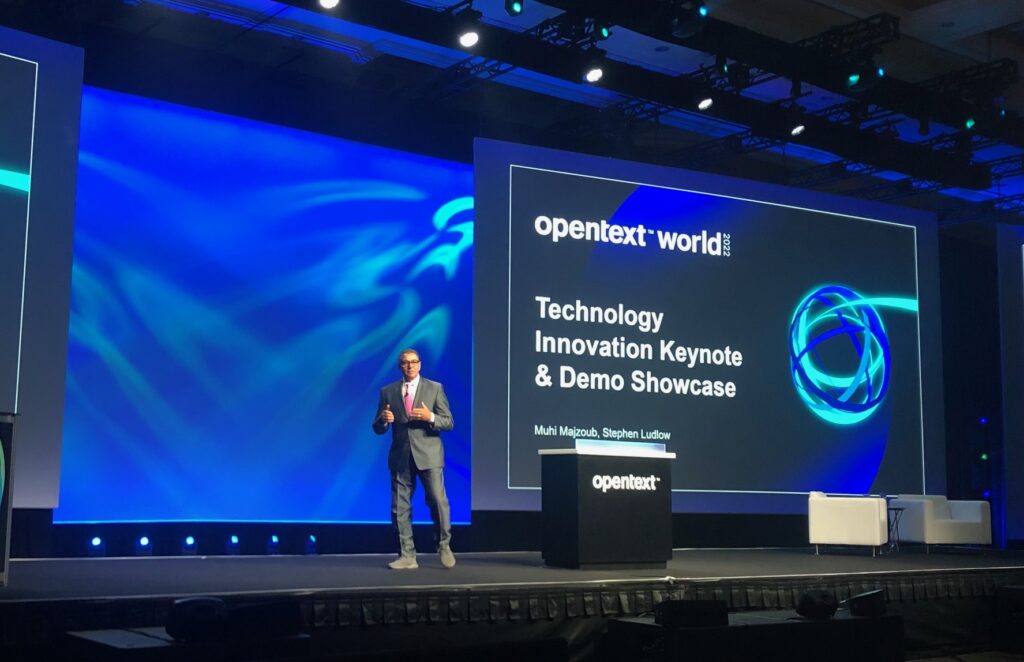 After the big announcements of yesterday with the release of Cloud Editions 22.4 during the Opening Keynote, OpenText EVP & Chief Product Officer, Muhi S. Majzoub, kicked off Day 2 with a keynote focused on OpenText product innovation of the 22.4 release. He went through the three pillars – Intelligent, Connected and Responsible – driving their latest initiative, Project Titanium.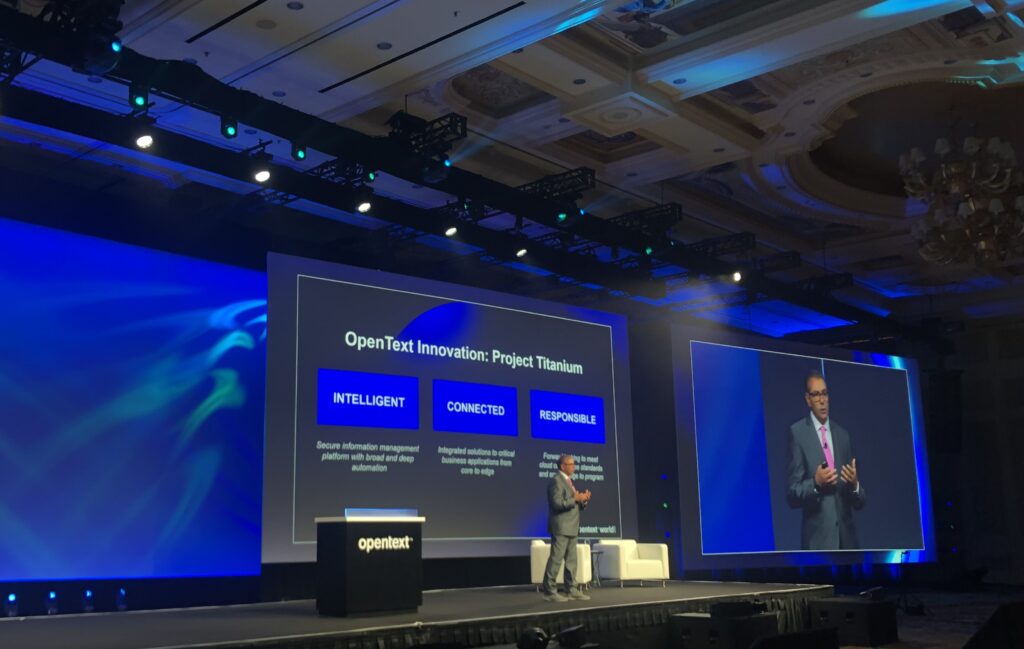 And he shared the vision and timeline for this project as well as how the OpenText roadmap aligns to meet the future.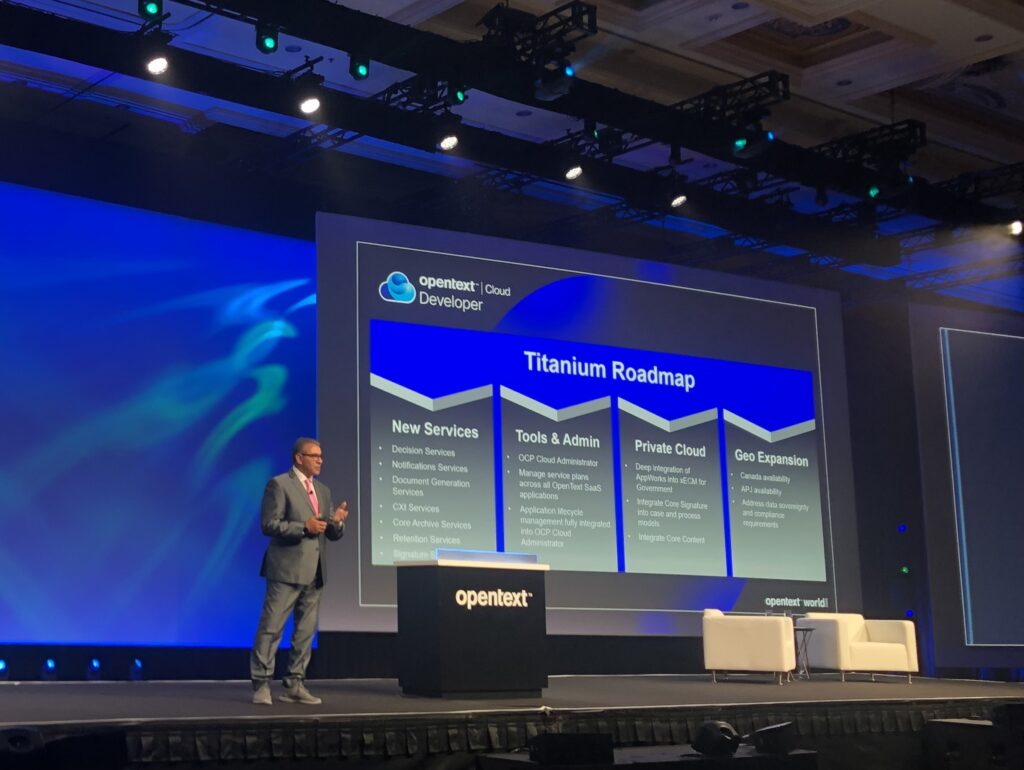 Muhi has been joined on stage by Shyam Pitchaimuthu, Manager ESS, Document Management & Asset Lifecycle at Chevron. Shyam talked about their journey they moved their Documentum infrastructure from On-Prems to OpenText Cloud solution with Microsoft Azure Kubernetes Services.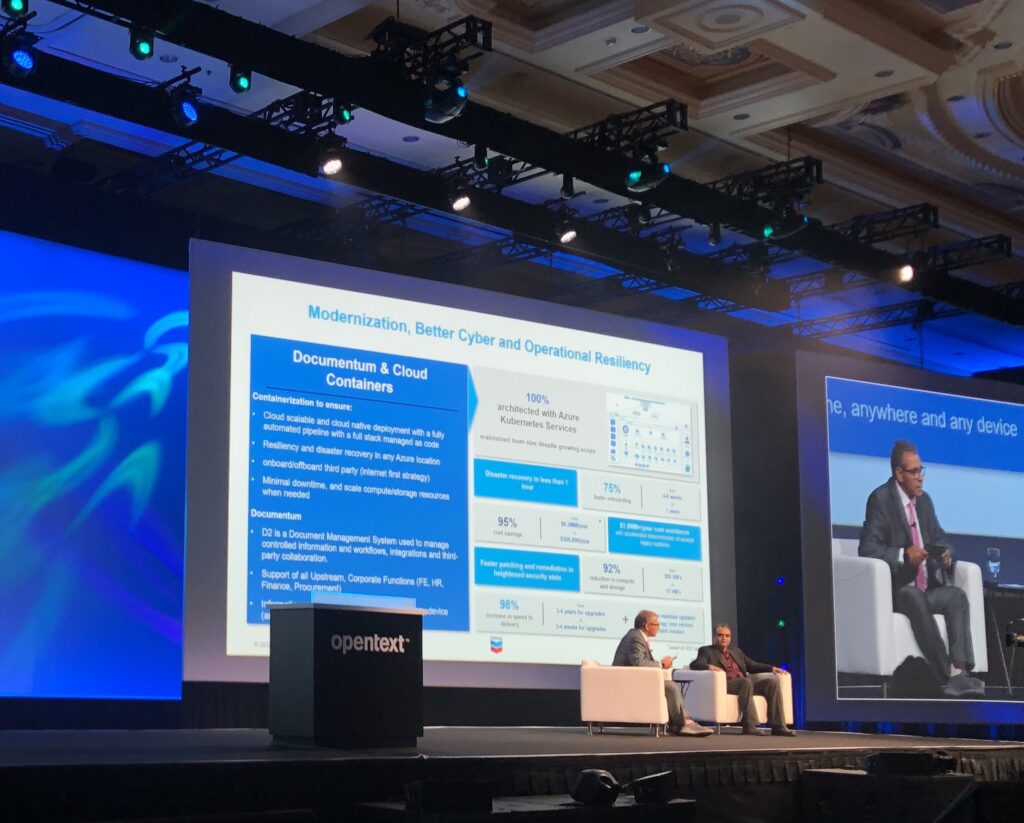 His presentation was followed by the Innovation Demo Showcase where we could see the latest technology in action presented by different Product Management people from OpenText.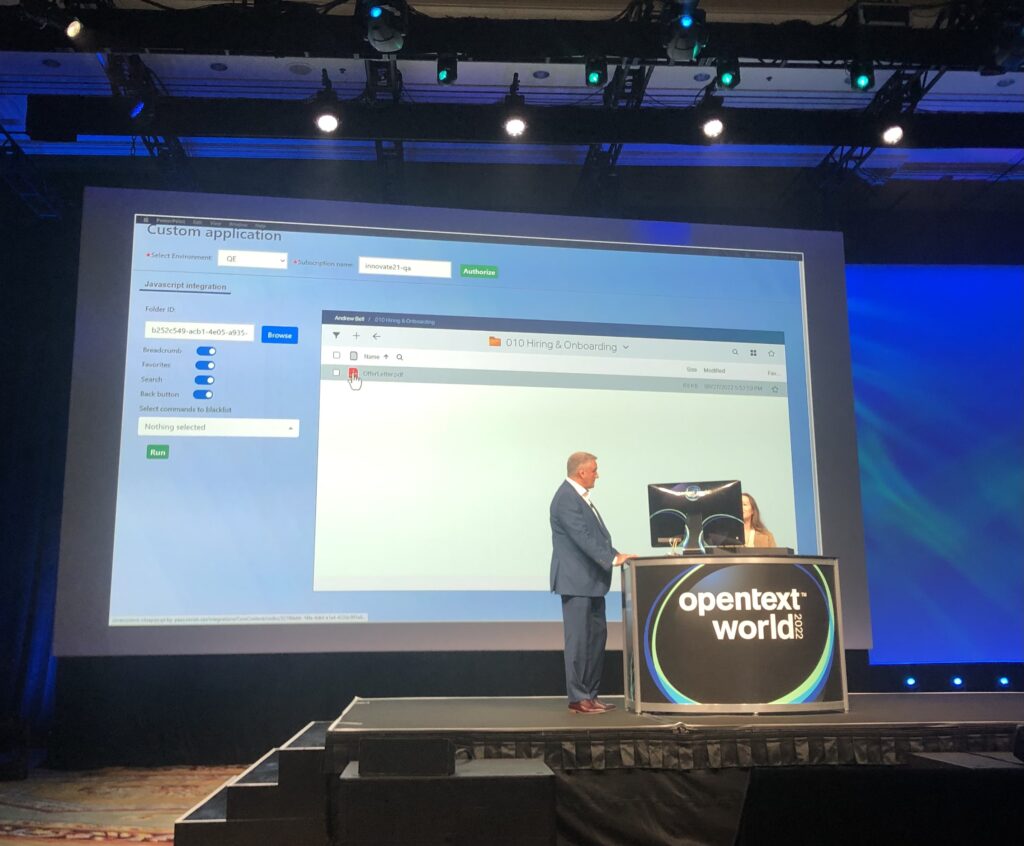 After a quick lunch, I jumped to a series of sessions all the afternoon, starting with the most important one for me:
What's New and What's Next for openText Documentum

An overview of the most recent Documentum release (22.3) with

containerized cloud
modern cloud-scale indexing engine
system health reports
security, workflow
user productivity and efficiency
SDK to extend D2 Smart View
new architecture based on Lucene/PG to replace xDB
Documentum for Life Sciences
Documentum for Asset Operations (22.4)

Extended ECM Documentum
Intelligent Viewing
Core-Signature
Core Content
Microsoft Office integration
Microsoft Team integration
Smart View SDH Phase II
Documentum workflow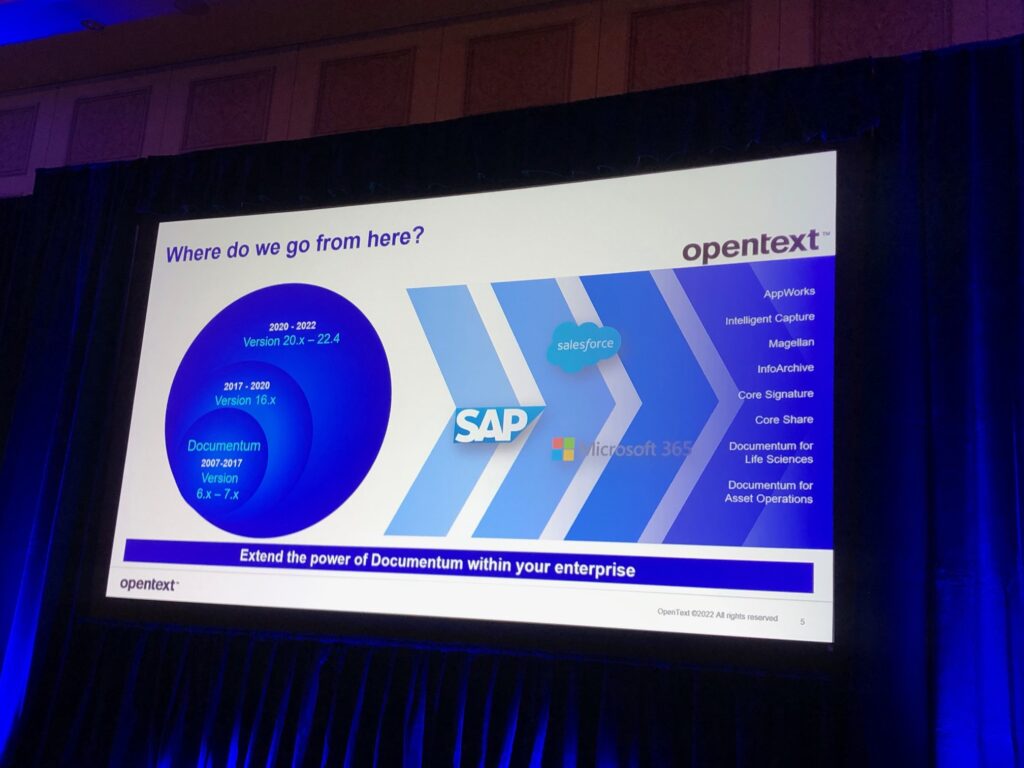 Future-proof your information management with OpenText Cloud

Discover how OpenText can deliver lower total costs of ownership while increasing flexibility and efficiency of customer IM solutions. It shown how running OpenText applications in the cloud can provide greater stability, simpler integration, and access to essential.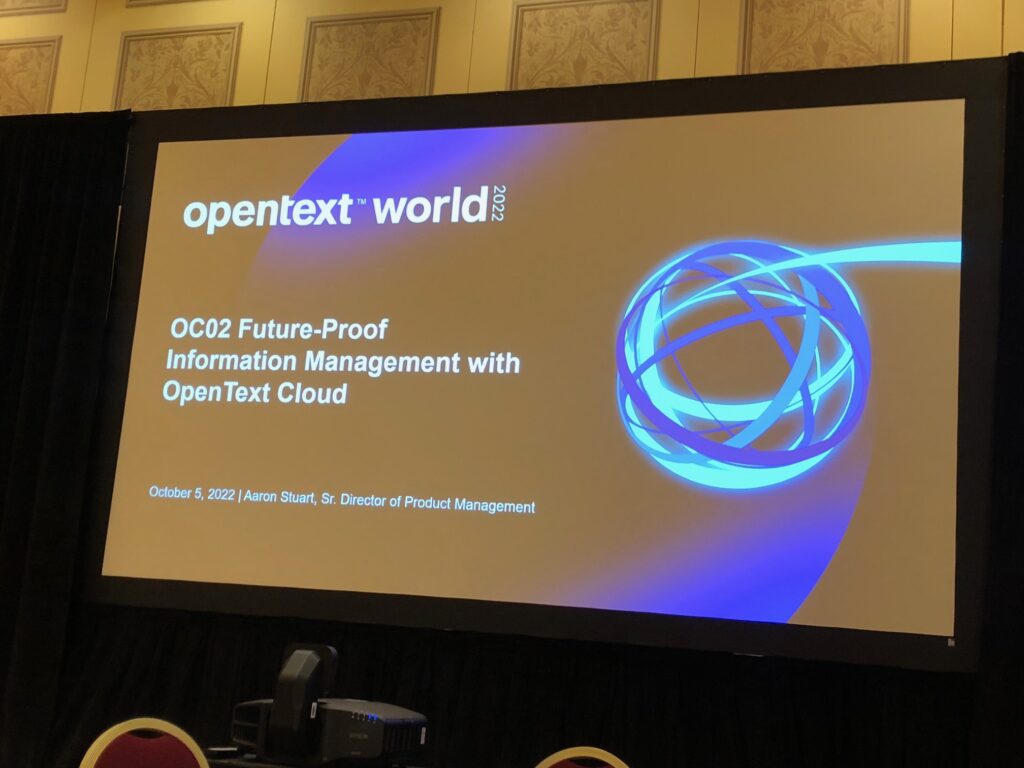 Introducing OpenText Documentum D2 Smart View SDK

This was a short live demo of the new Documentum D2 Smart View SDK and see what is planned for the future.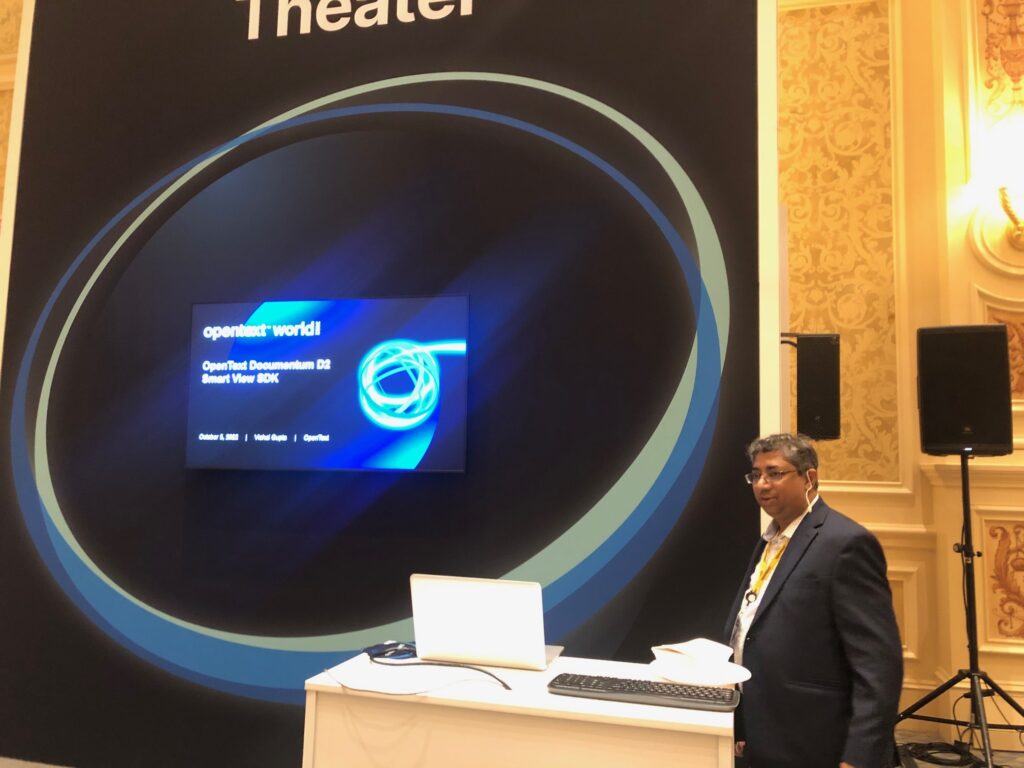 OpenText Documentum and InfoArchive: Ask the Experts

Live Q&A session with the OpenText Documentum, OpenText Documentum for Life Sciences, and OpenText InforArchive experts from OpenText as well as from some famous US customers like Chevron, Lyondell Bassel and Pacific Gas & Electric who shared their experience to move their Documentum applications from On-Prems to OpenText Cloud solution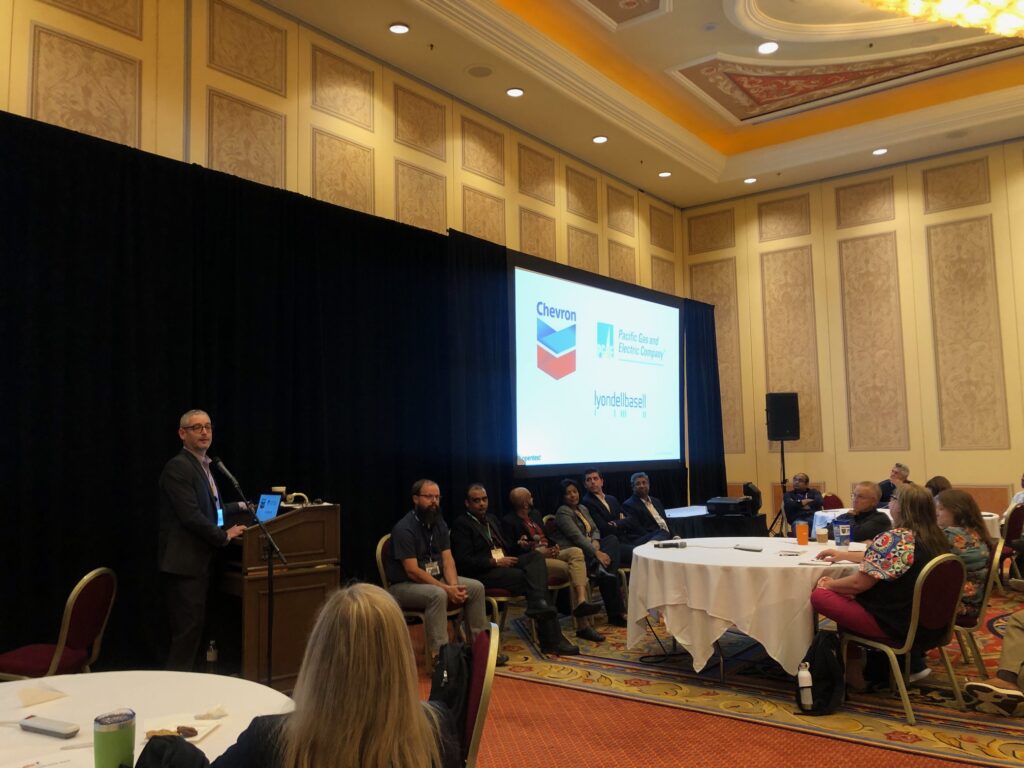 Securing information access for people, system and things

It was a discussion on how any company can introduce an Identity and Access Management (IAM) strategy to secure access to people systems and things across the business.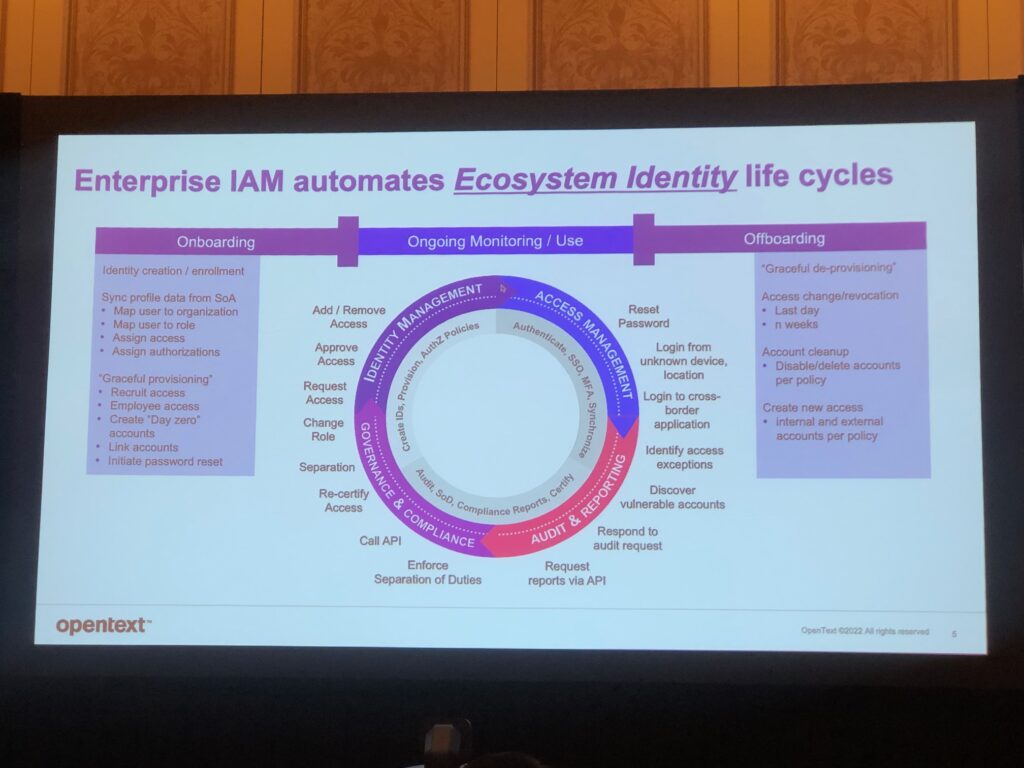 And that's it for this second day at OpenText World 2022 in Las Vegas.
Now, time to visit Las Vegas by night and try not to spend too much money on machines!
Looking forward to Day 3 (last day)…