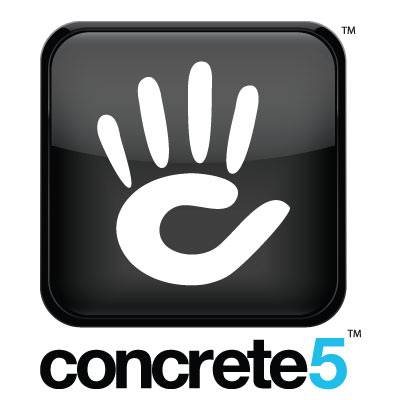 Today, a lot of CMS are existing, WordPress, Joomla, Magento, and others, in this blog I will share my experience Concrete5 through a web agency specialized based in Geneva: 8 Ways Media
Not only a CMS (Content Management System) open source based on a webserver, it is coded in PHP using a MySQL database, but also it's a great Framework for developers. A simplified system (optional), URL rewriting is present to increase the performance of indexing sites from search engines.
C5 can also be used in the development of Web applications.
C5 also provides, through its content management and user rights, create intranets for companies (small scale in my opinion, it is better for an intranet, stay on a SharePoint or Alfresco).
This CMS is designed to make life easier for the end user, the handling is simple and intuitive.
Advanced management of dynamic websites with modern design, the editing mode is made directly via the FrontEnd, the possibilities are numerous: Drag and Drop, templates, etc …
INSTALLATION
Verifying Prerequisites
The following components are required to enable concrete5 run correctly: http://www.concrete5.org/documentation/developers/5.7/installation/system-requirements/
To install the tutorial, please refer to the main site: http://www.concrete5.org/documentation/developers/5.7/installation/installation/
FEATURES
The Dashboard manages the properties related to:
Rights management
Management of imported content
Templates
Block, pages
Features: video, forms, presentations, blog, guestbook, etc …
The GUI is configurable, C5 is based on a system with access to a punctilious customization.
The editing of pages, texts and other is done via the FrontEnd as soon as you are logged on as an administrator or with the writing rights on the site. The editing mode has two modes: HTML or "Composer".
Versioning is an asset, it means that in case of error, a trace of the old version before changes is easily restorable.
The updates are performed through a simple upload, followed by a single click.
CONCLUSION
Despite the trio "WordPress – Joomla – Drupal" according to studies, having discovered Concrete5, I recommend it for its very intuitive look and ease of use, on the other hand the developer of communities seem to be active and growing, what facilitates the resolution of "small issues" in cases. Also, exports of all site content in HTML is possible, this could help if you have to change the web server. However, the majority of bases useful plugins have a high cost, the most "design" themes are not free (expense of taste of each) and the support service is paid if the host is not through their bias.
I highly recommend this CMS! Its simplicity and amplitude adaptation to different needs allows the creation of a site with confidence and ease.