Last week I had the pleasure to join the pgconf.eu in Berlin. After three years of waiting since Milan 2019, I was really excited to travel to Berlin to meet all the PostgresFriends again and of course meet a lot of new people.
With a new visitor record of 604 participants, we started the conference in a great mood at Wednesday morning. So many interesting talks ahead (Schedule). From deep dive sessions up to "How to make your Postgres blog posts reach a ton more people". I am quite sure that everyone was able to find some interesting talks to follow.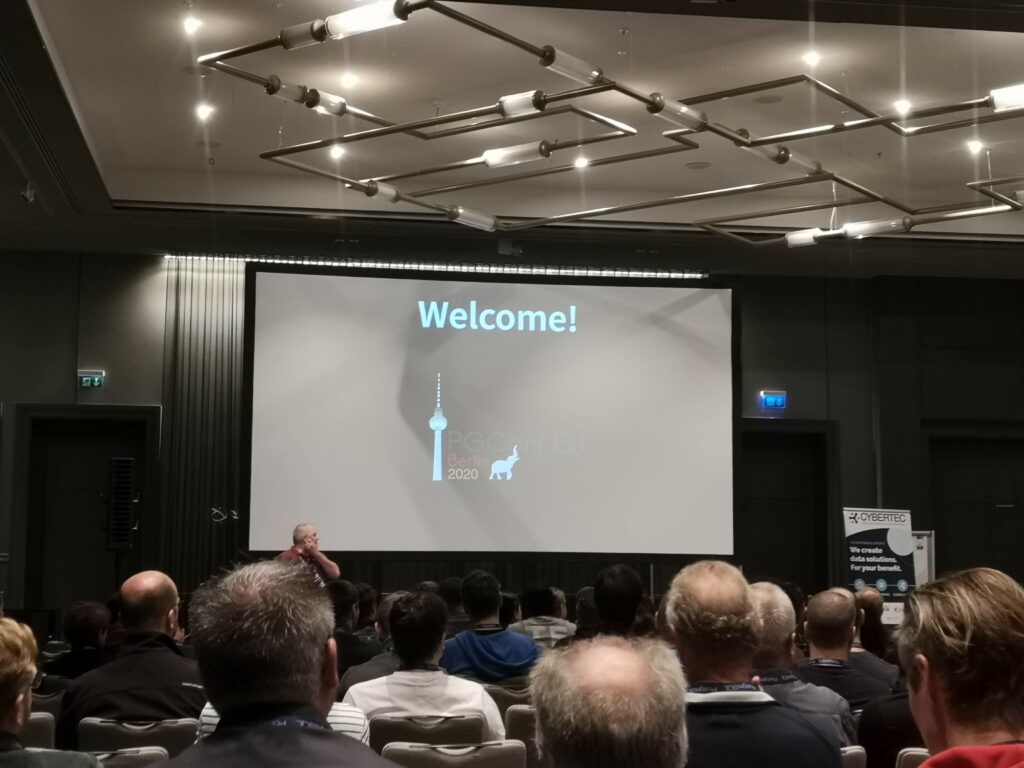 We had a lot of good conversations at our booth, about, really a funny time with Martin and all the visitors. Especially the YaK stress balls and stickers were a success.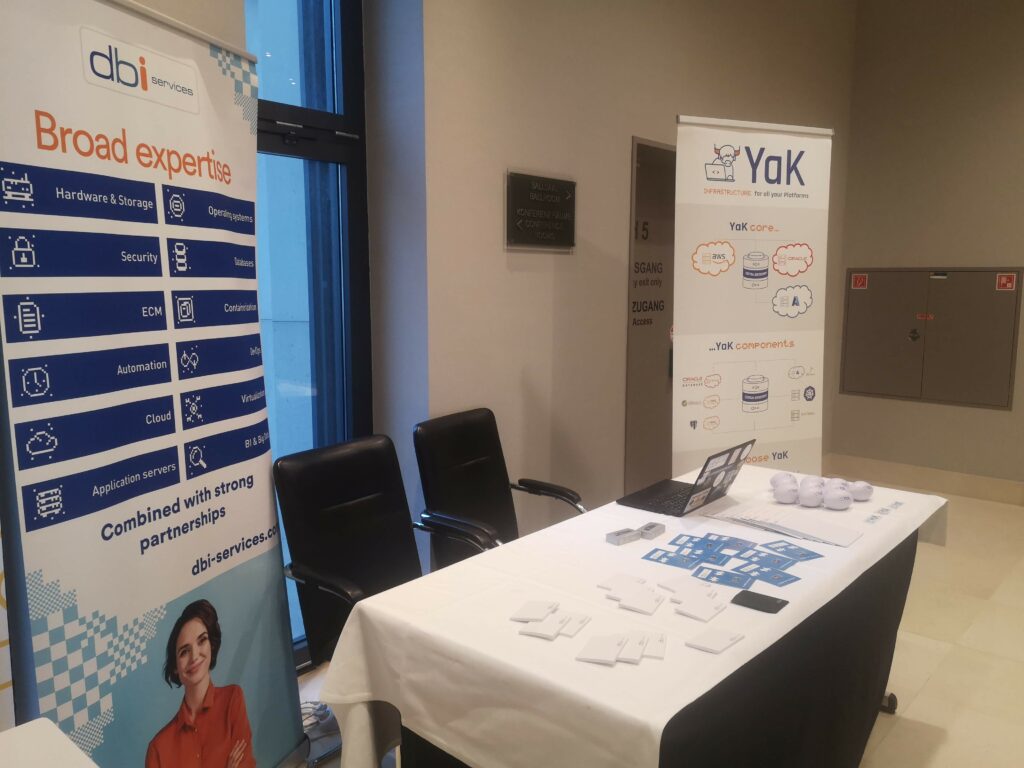 Beside the other great talks, there was (of course) some talks of my dbi colleagues. Daniel about "TOAST – for breakfast and compression.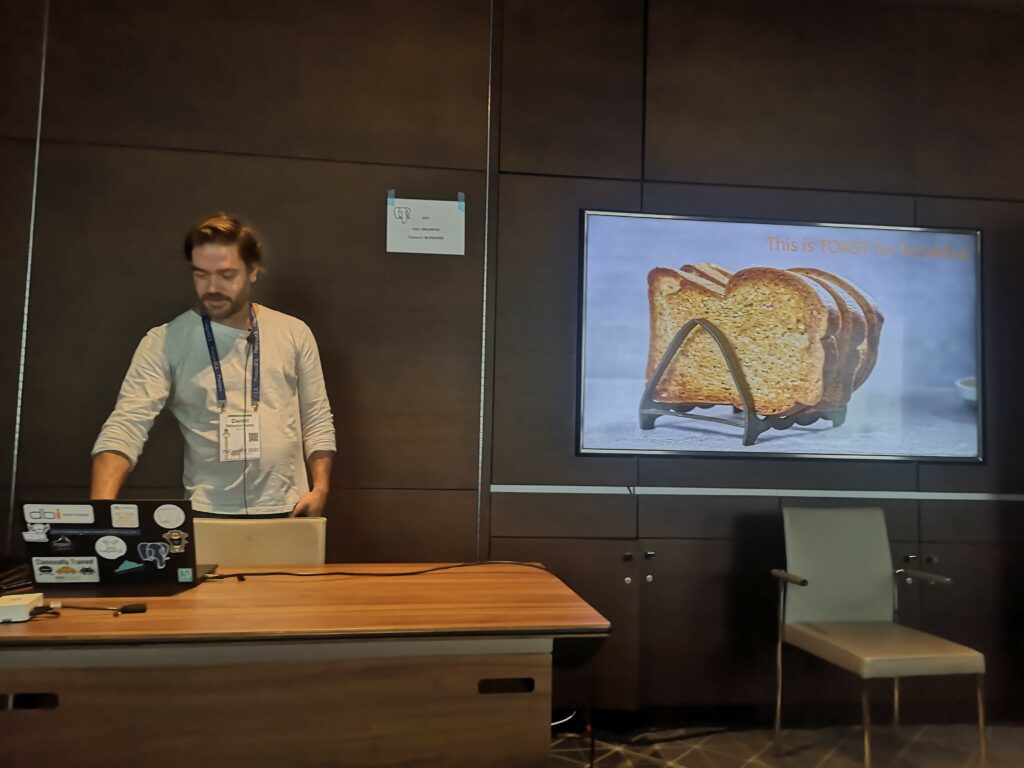 And of course, our YaK was with us at the pgconf.eu and was introduced by Hervé at Friday afternoon (the best comes last).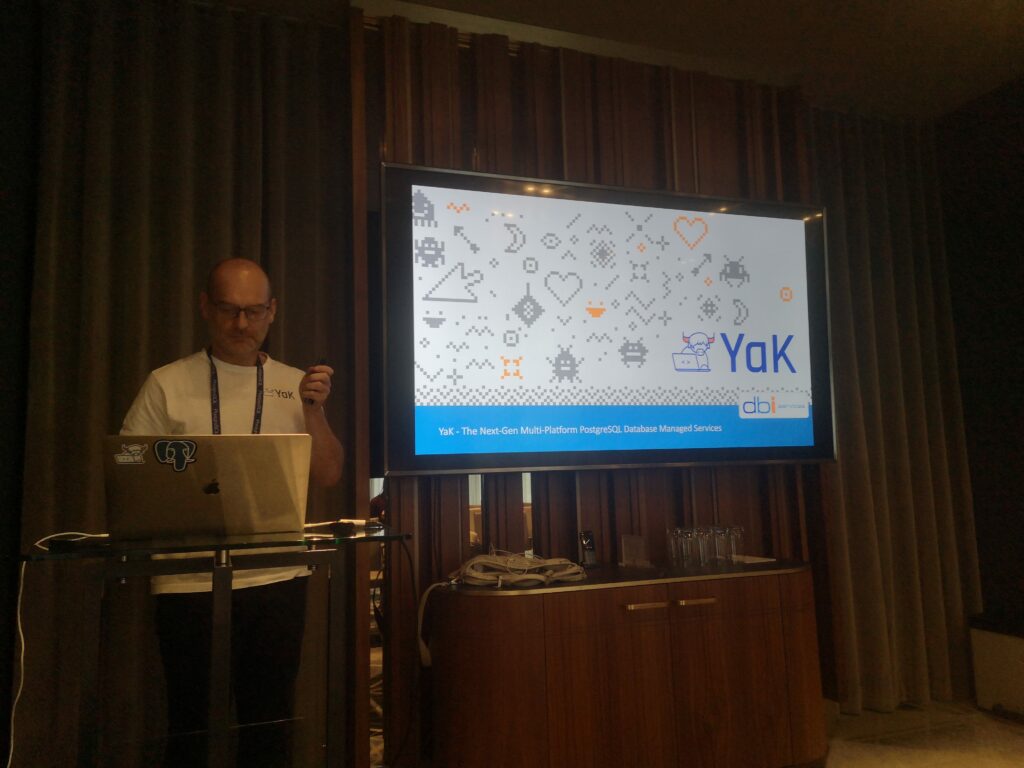 But beside all that conference fun, there was some time to explore Berlin, most of the time by night, but Berlin has of course it's beauty at night, too.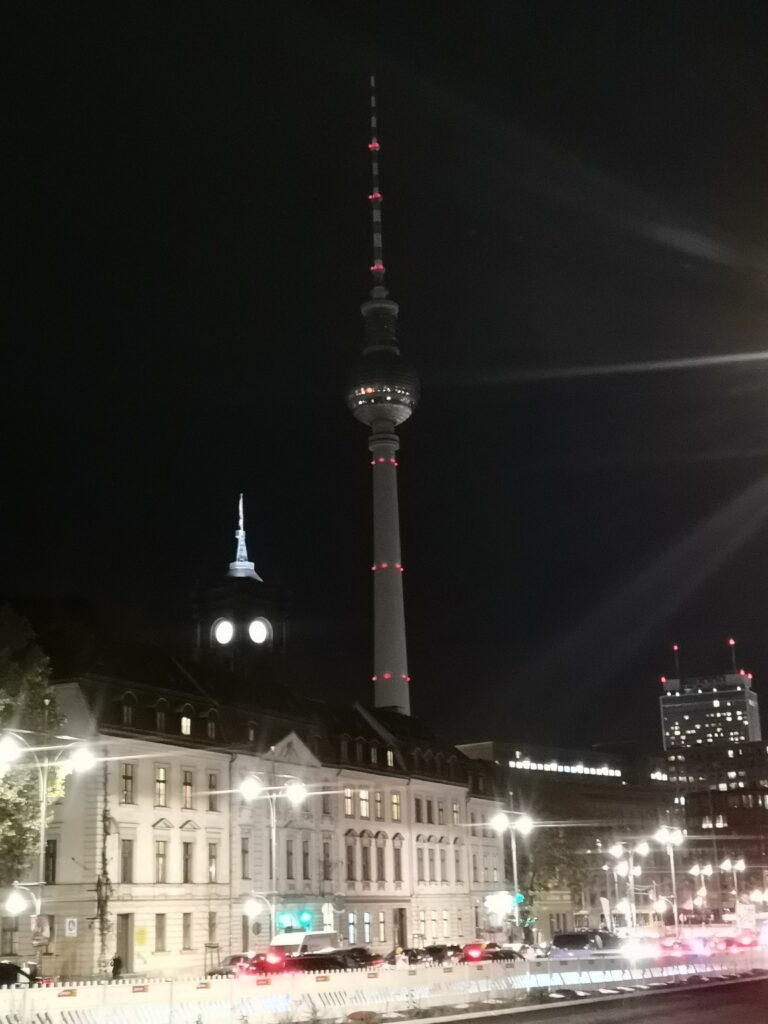 In the end, there is not much to say, expect:
Thanks for the great conference to all the organizers and volunteers.
Thanks to the talk commitee for selecting such a colourful schedule.
Thanks for that great experience. I really enjoyed the week.
I really hope, we don't have to wait for another 3 years to meet again.
See you soon PostgresFriends! Already looking forward to the next conference.