I was at the Microsoft Connection Days 2011 in Lausanne yesterday and saw a presentation on Windows Server 8 and Hyper-V 3.0. I take this opportunity to give you some news on this.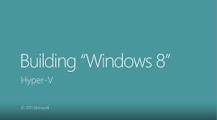 A little history
Microsoft Hyper-V, codenamed Viridian and known as Windows Server Virtualization, is a hypervisor-based virtualization system for x86-64 systems.
Hyper-V exists in two variants:
a stand-alone product called Microsoft Hyper-V Server 2008
an installable role in Windows Server 2008 R2 and Windows Server 2008
The stand-alone version of Hyper-V is free, and was released on first October 2008.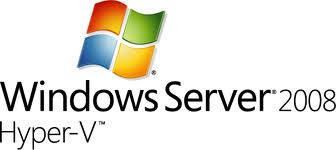 The next version is Hyper-V 3.0 in Windows Server 8 and we can present you some news features in this version.
Scalability
It hosts support up to 160 logical processors and up to 2 TB RAM.
On the VM guest side, Hyper-V 3.0 guests will support up to 32 virtual CPUs with up to 512 GB RAM per VM.
More subtle changes include support for guest NUMA where the guest VM has processor and memory affinity with the Hyper-V host resources.
NUMA support is important for ensuring scalability increases as the number of available host processors increase.
Live Migration and Live Storage Migration
Perhaps more important than scalability enhancements are the changes in Live Migration and the introduction of Storage Live Migration.
Live Migration, introduced in Hyper-V 2.0, was limited to a single Live Migration at a time while ESX Server was capable of performing multiple simultaneous VMotions. In addition, vSphere supported a similar feature called Storage VMotion which allowed a VM's storage to be moved to new locations without incurring any downtime.
Hyper-V 3.0 supports multiple concurrent Live Migrations.
There are no limits to the number of concurrent Live Migrations that can take place with Hyper-V.
In addition, it also provides full support for Live Storage Migration where a virtual machine's files can be moved to different storage locations without any interruption of end user connectivity to the guest VM.
Hyper-V has the ability to perform Live Migration and Storage Live Migration without the requirement of a shared storage on the backend.
The removal of this requirement really helps bring the availability advantages of Live Migration to small and medium sized businesses that came afford a SAN or don't want to deal with the complexities of a SAN.
VHDX
Hyper-V 3.0 introduce a new virtual disk format called VHDX. The new VHDX format breaks the 2TB limit that was present in the older VHD format and pushes the maximum size of the virtual disk up to 16 TB per VHDX. The new format also provides improved performance, support for larger block sizes and is more resilient to corruption.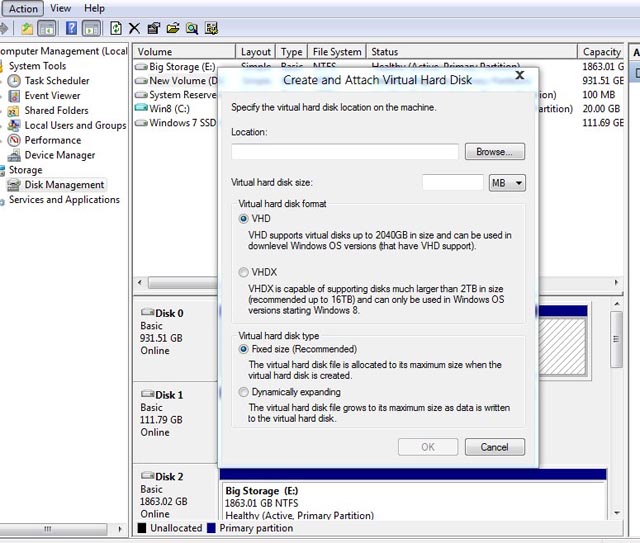 ODX
Hyper-V 3.0 supports a feature called Offloaded Date Transfer (ODX).
ODX enables Hyper-V to take advantage of the storage features of a backend shared storage subsystem.
When performing file copies on an ODX enabled SAN the OS hands off all of the data transfer tasks to the SAN providing much high file copy performance with zero to minimal CPU utilization. There is no special ODX button. Instead ODX works in the backend. ODX requires the storage subsystem to support ODX.
Virtual Fiber Channel & Boot from SAN
Hyper-V 3.0 guests can have up to four virtual fiber channel host bus adapters. The virtual HBAs appear in the VMs as devices very like virtual NICs and other virtual devices.
In another storage related improvement Hyper-V VMs will also be able to boot from iSCSI SANs
Extensible Virtual Switch & NIC Teaming
The new virtual switch has a number of new capabilities multi-tenant capability as well as the ability to provide minimum and maximum bandwidth guarantees and is also extensible. Microsoft provides a API that allows capture, filter and forwarding extensions. To ensure the high quality of these virtual switch extensions, Microsoft will be initiating a Hyper-V virtual switch logo program.
Another overdue feature that will be a part of Windows Server 8 is the built-in ability to provide NIC teaming natively in the operating system.  The new NIC teaming works across heterogonous vendor NICs and can provide support for load balancing as well as failover.
I hope this article gives you an overview of the new Hyper-V and let you be tempted by this virtualization solution …:-D