During North America TechEd, Microsoft released some details on the upcoming release of Windows Server.
This new version is called Windows Server 2012 R2 and will be at the heart of the Microsoft Cloud OS.
Windows Server 2012 R2 is currently in preview and will be soon available for evaluation purposes.
Register to be notified when the new product evaluation will be available.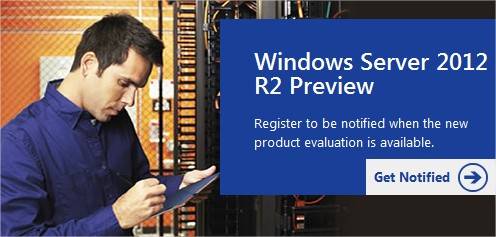 Apparently two versions will be available:
Windows Server 2012 R2
Windows Server 2012 R2 Essential (For SMBs)
You can get more information about these new versions here.
And if you want to have a very good introduction to Windows Server 2012 R2, watch the presentation of Jeff Woolsey (Principal Program Manager at Microsoft for Windows Server and Cloud) he performed two days ago during the North America TechEd 2013.
I will also certainly come back from the Madrid TechEd with some news on this subject and on the future SQL Server 2014 release…
See you soon!