PostgreSQL conferences are always cool and this time it was in Amsterdam: PGDay Amsterdam. Beside that meeting all the great people was fun again the location was really outstanding: The TOBACCO Theater: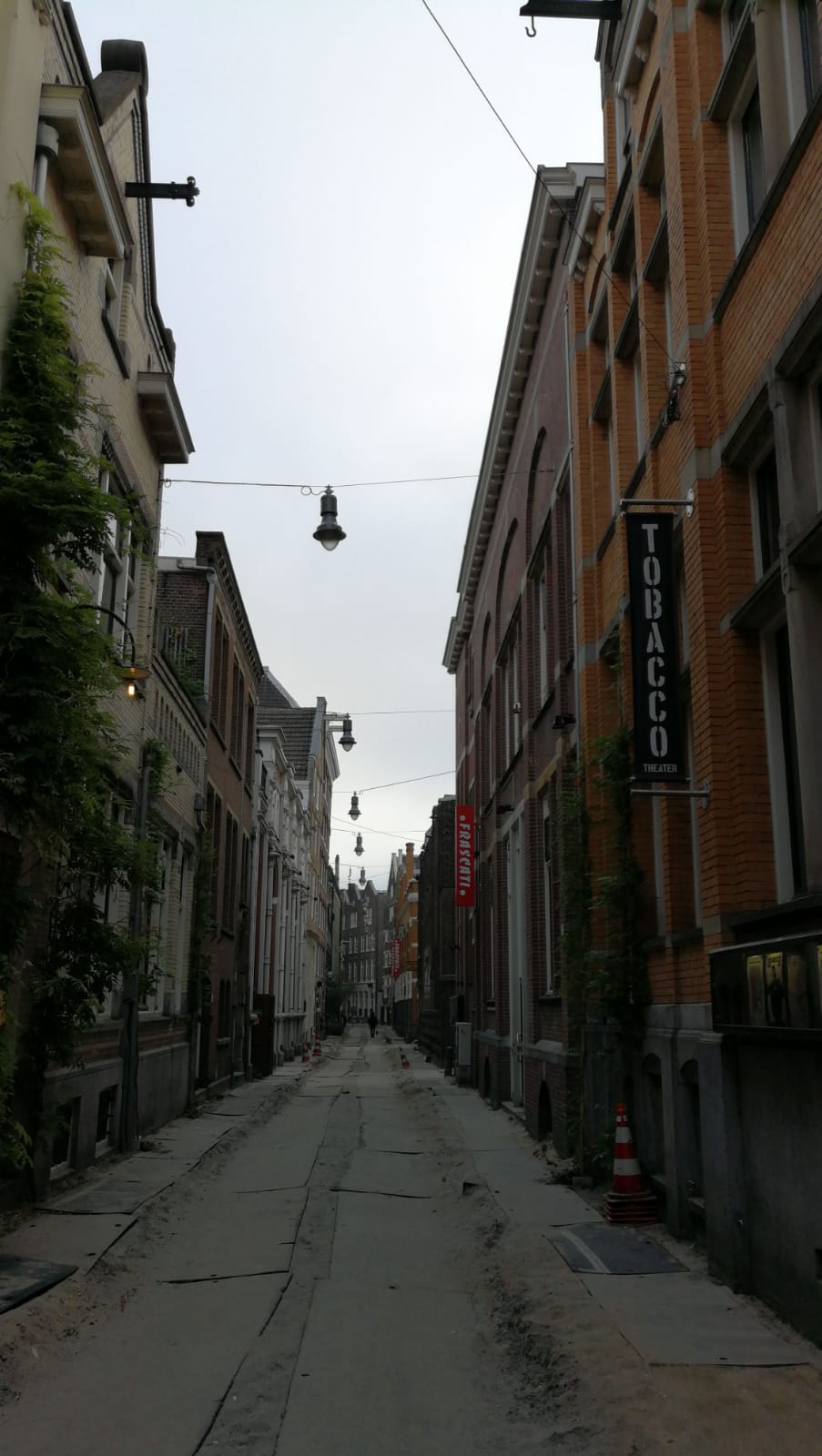 Some impressions:
Here you can see Devrim preparing the opening of the event with the introduction session: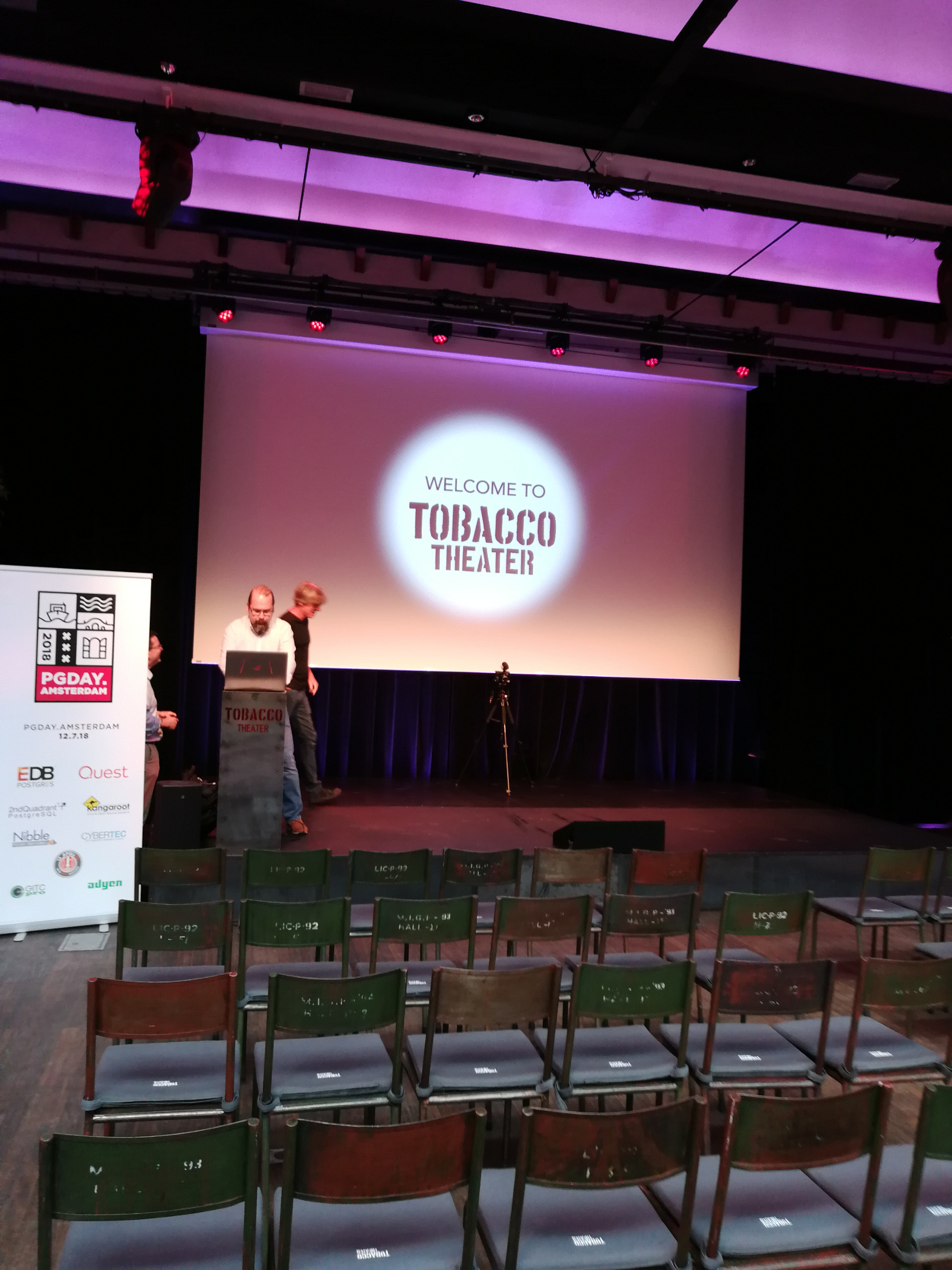 … and then it happened: We finally started: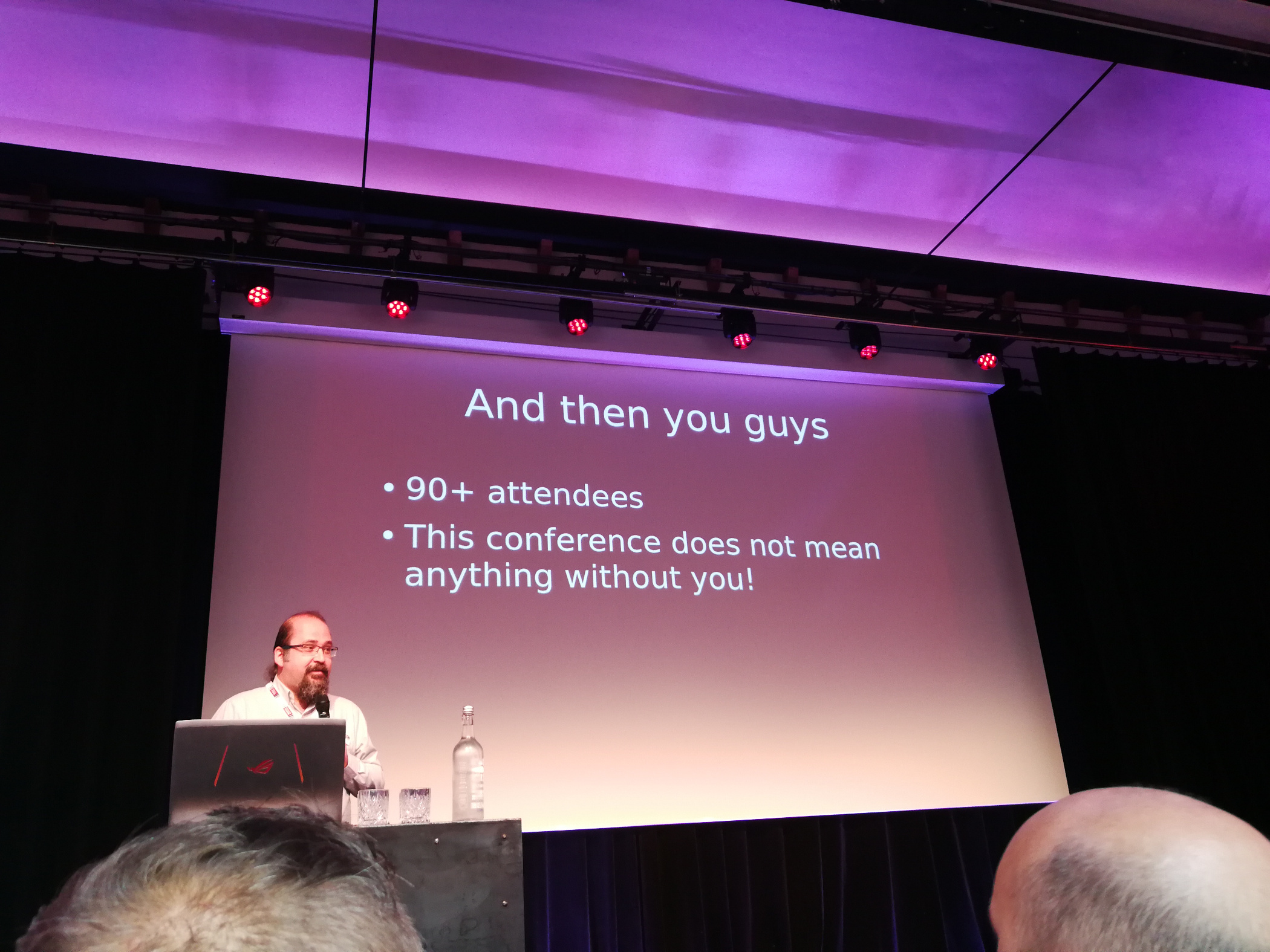 Jan kicked of the sessions with his talk about the reasons he finally arrived in the PostgreSQL community after working years in another one: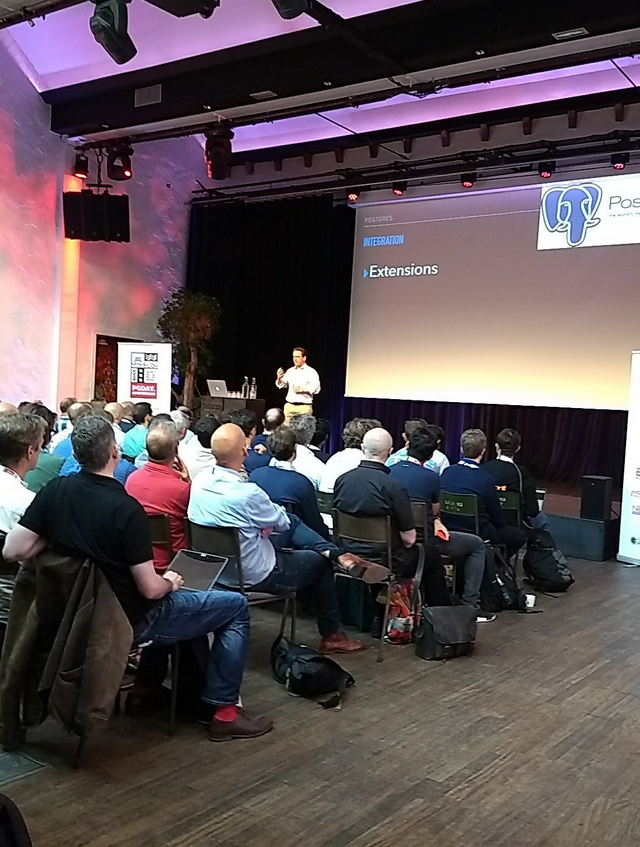 Oleksi took over to speak about ACID, transactions and much more, a great talk: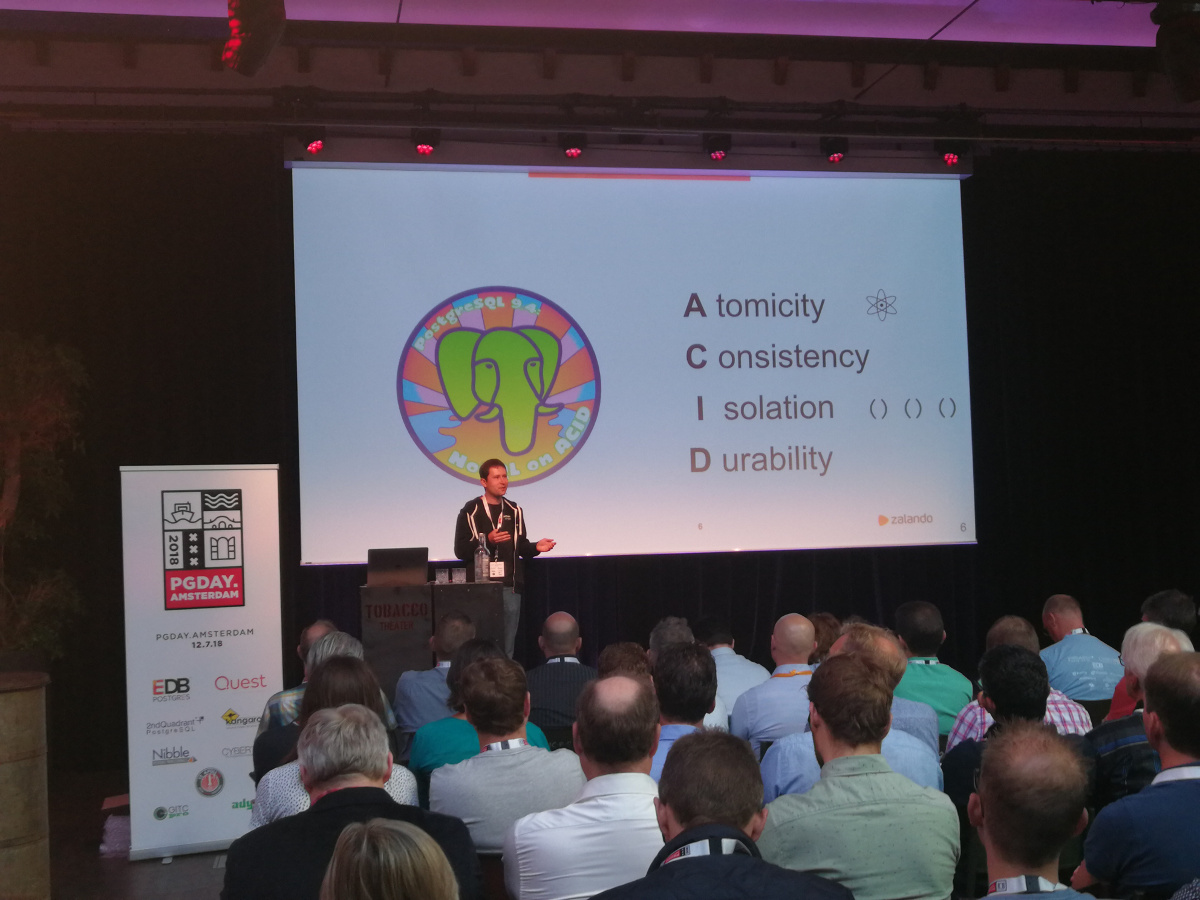 I had the pleasure to speak about PostgreSQL 11 to close the first sessions before the coffee break: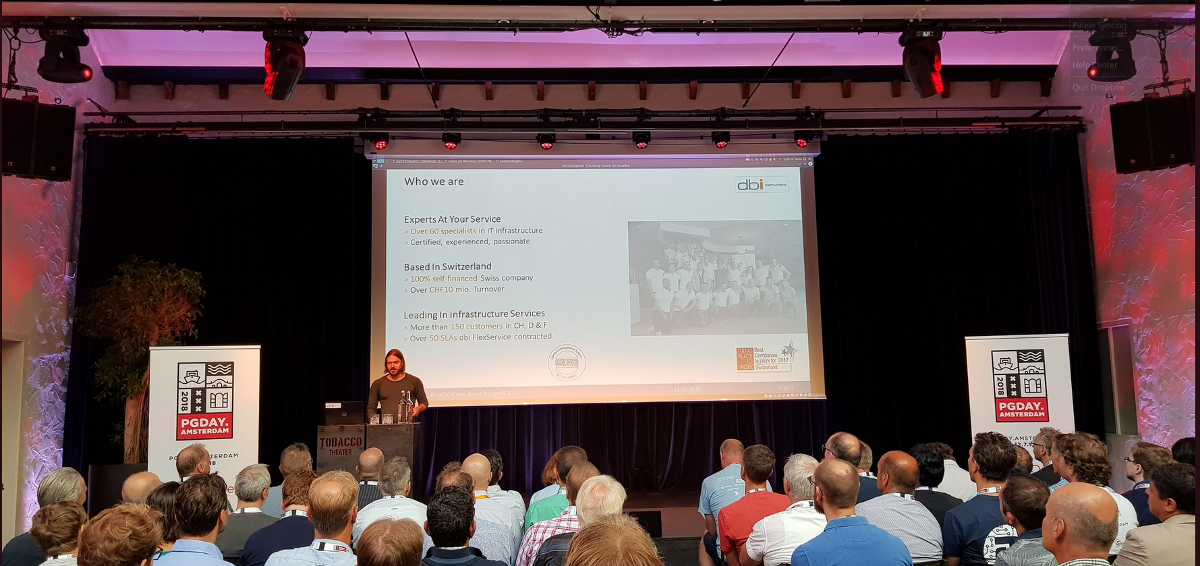 Stefanie followed with foreign data wrappers and data integration with PostgreSQL (another great one):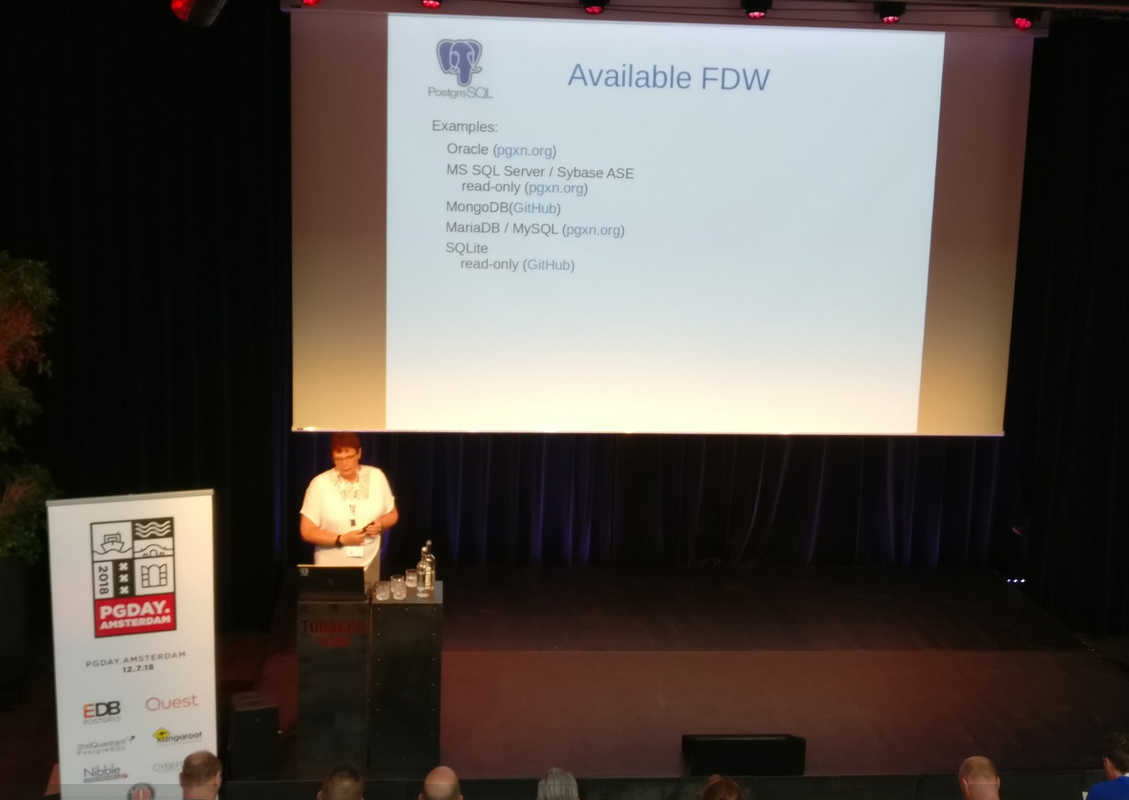 And then there was something special: You might know Devrim has a real PostgreSQL tattoo and that was taken as an opportunity to offer temporary tattoos to everyone and that looked like this: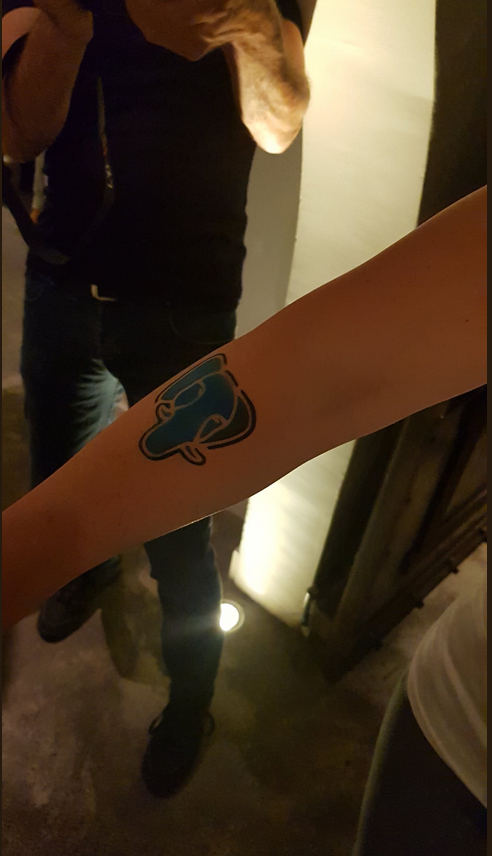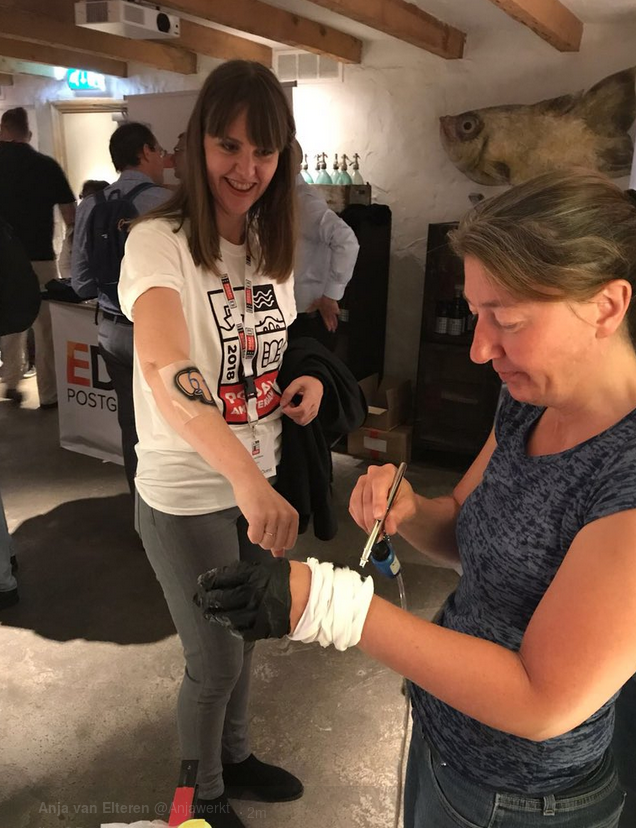 Hans rocked the stage right after: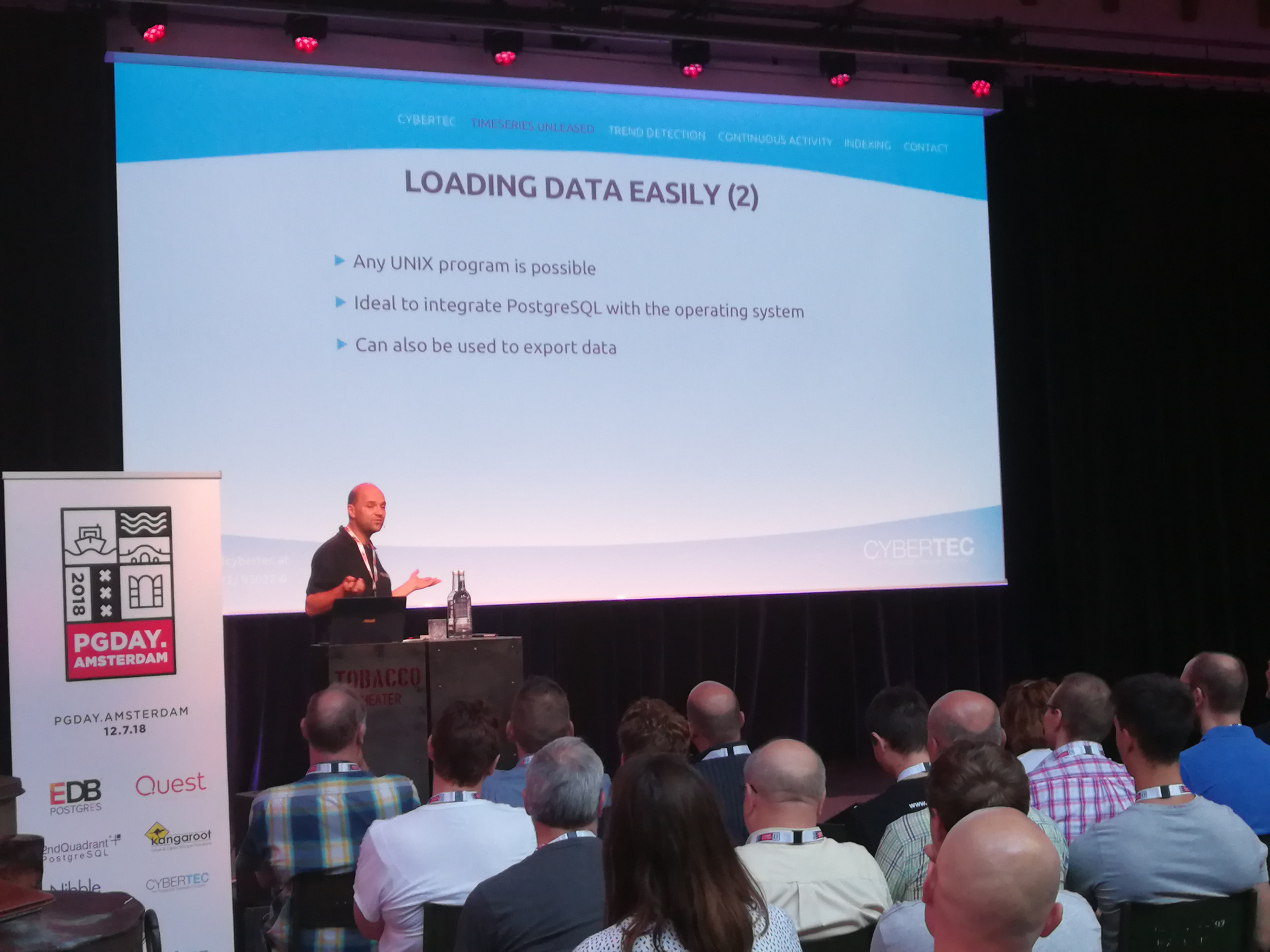 Devrim right after his talk about WAL: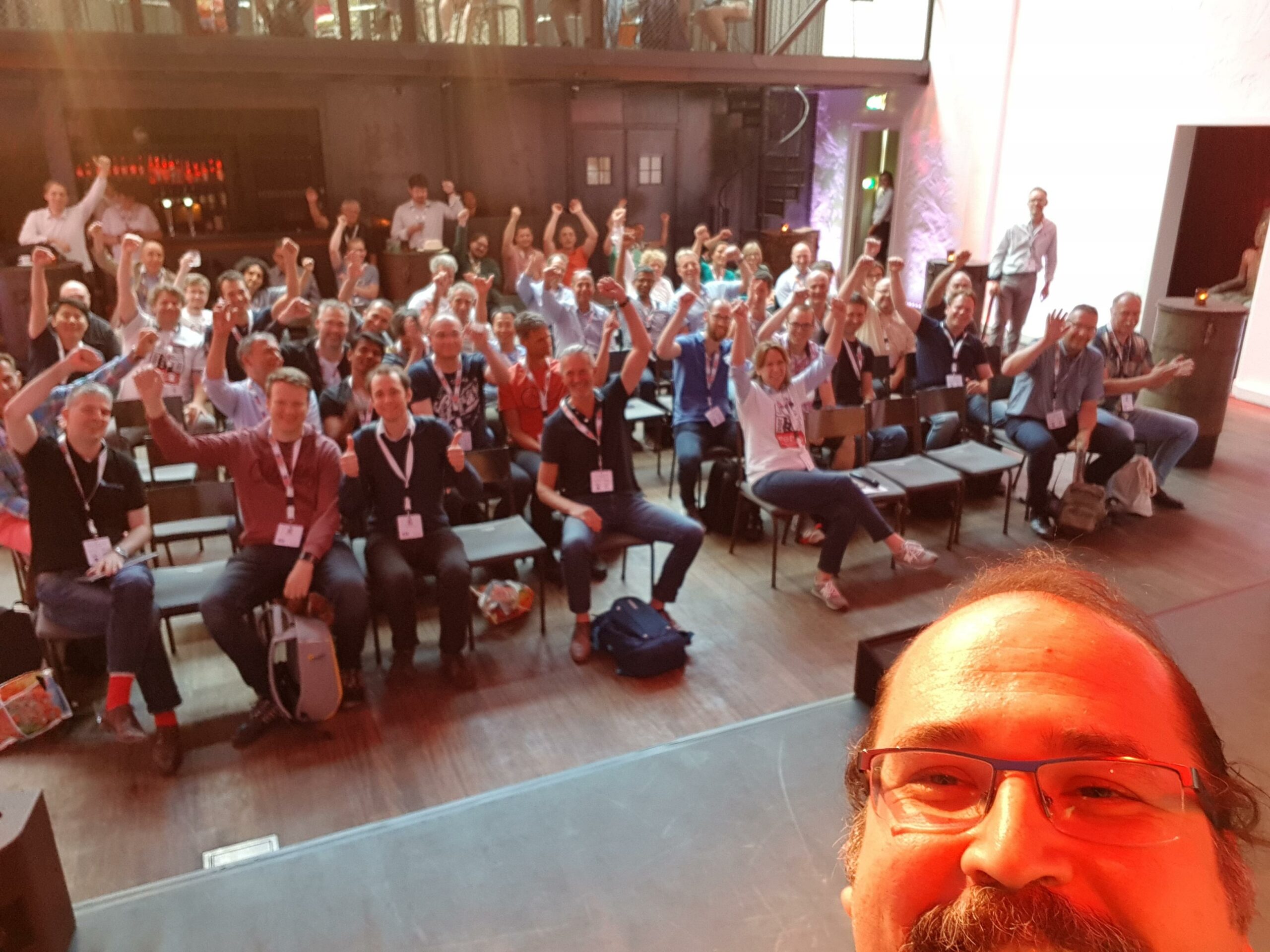 As in Rapperswil two weeks ago Bruce closed the sessions with his talk: Will PostgreSQL live forever: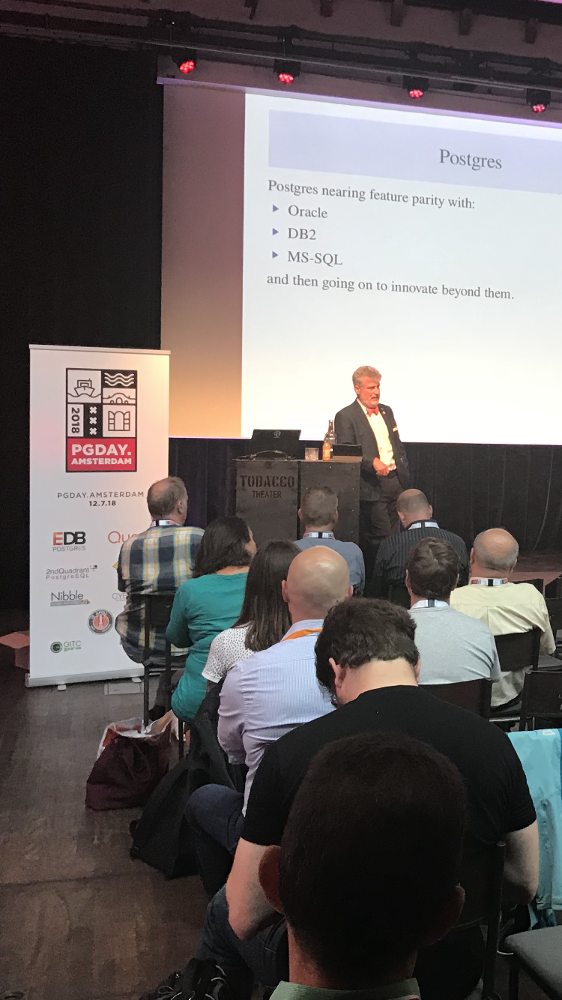 There have been other session not mentioned here, which also have been great, but I didn't ask if it as fine to publish the pictures. I could not attend the party after the event but I am sure that was great as well. See you next year. And never forget: PostgreSQL rocks 🙂.