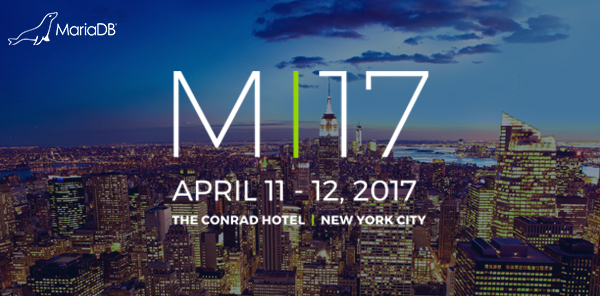 Welcome to the MariaDB's first user conference
On the 11th, started at 09:00 this big event at the Conrad Hotel in New York, closed to the One World Trade Center
After the short registration process where we received a full bag of goodies (mobilephone lens,Jolt charger, cap,note block,…)
we could choose between 3 workshops.
– Scaling and Securing MariaDB for High Availability
– MariaDB ColumnStore for High Performance Analytics
– Building Modern Applications with MariaDB
I decided to go to the first one presented by Michael de Groot, technical consultant at MariaDB.
After a theoritical introduction of the detailled MariaDB cluster technology and mechanisms (around 40 slides) we had to build up from scratch a MariaDB cluster composed of 4 nodes and I have to admit that this exercise was well prepared as we had just to follow the displayed instructions on the screen.
At the end that means 12:30, almost everybody had deployed the MariaDB cluster and was able to use and manage it.
Afterwards, it was time to get lunch. A big buffet of salads and sandwiches was waiting for us.
It was really nice because we could meet all people as Peter Zaitsev (Percona's CEO) in a cool and relax atmosphere.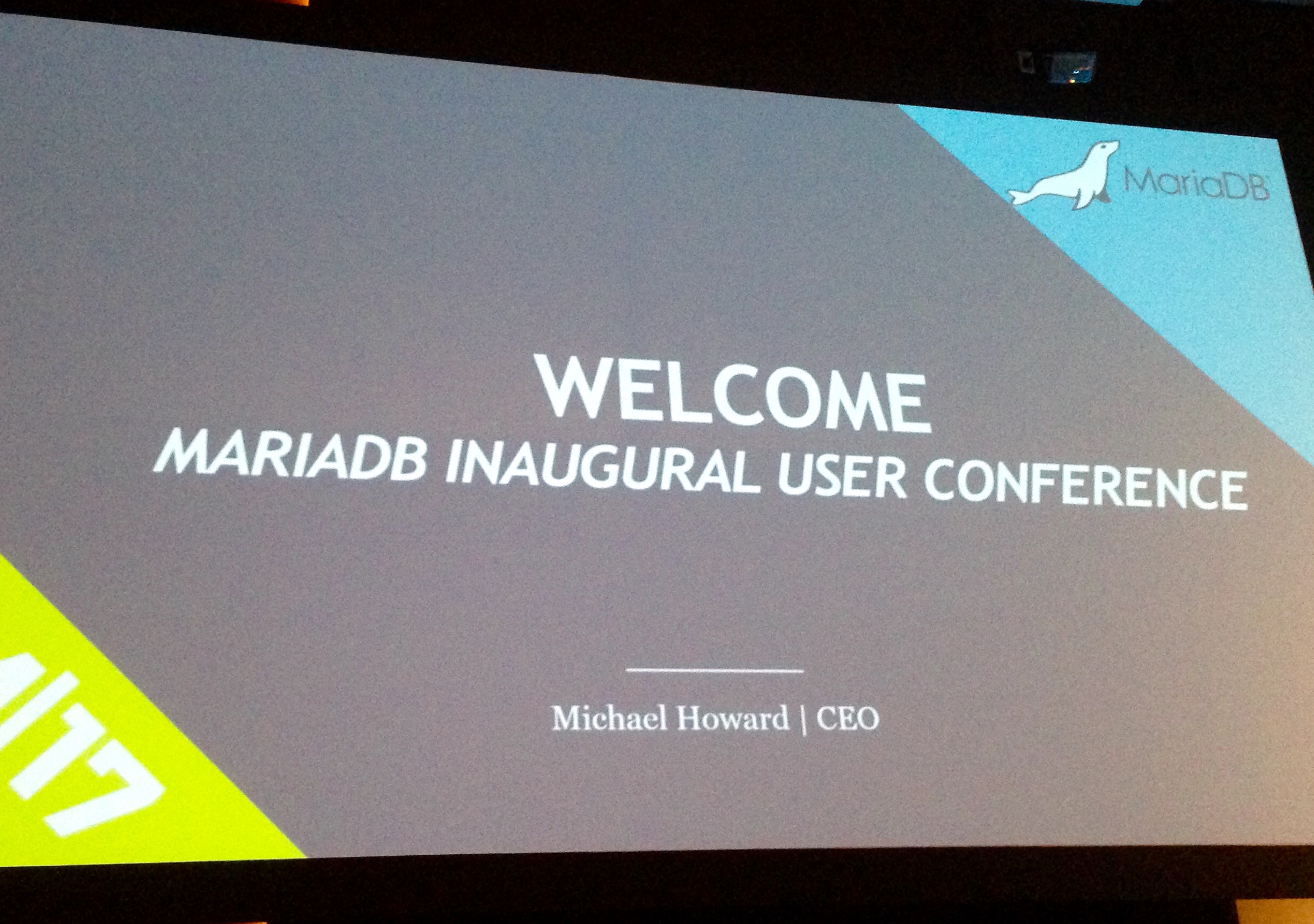 Atfter lunch, a keynote was delivered by MariaDB CEO Michael Howard in the biggest conference room of the hotel where around 400 people were present.
He mainly talked about the strategic orientation of MariaDB in the Open Source world for the next coming years.
Unfortunately the air conditioning was too cool and a lot of people started sneezing, even I and I had to keep my jacket all the time.
Then, a special guest speaker called Joan Tay Kim Choo, Executive Director of Technology Operations at DBS Bank, talked about their success story.
How they migrated all their databases from Oracle Enterprise and DB2 to MariaDB.
Roger Bodamer, MariaDB Chief Product Officer, then had also his keynote session.
It was really interresting because he discussed about how MariaDB will exploit the fundamental architectural changes in the cloud and how MariaDB will enable both OLTP and Analytical use cases for enterprises at any scale.
Finally, at five started the Welcome Reception and Technology Pavilion, in other words a small party.
Good music, good red wines (Cabernet was really good), good atmosphere.
we could meet all speakers and I had the chance to meet Michael Widenius alias "Monty", founder of the MySQL Server, a great moment for me.
He gracefully accepted and several times because the light was really bad to take pictures with me.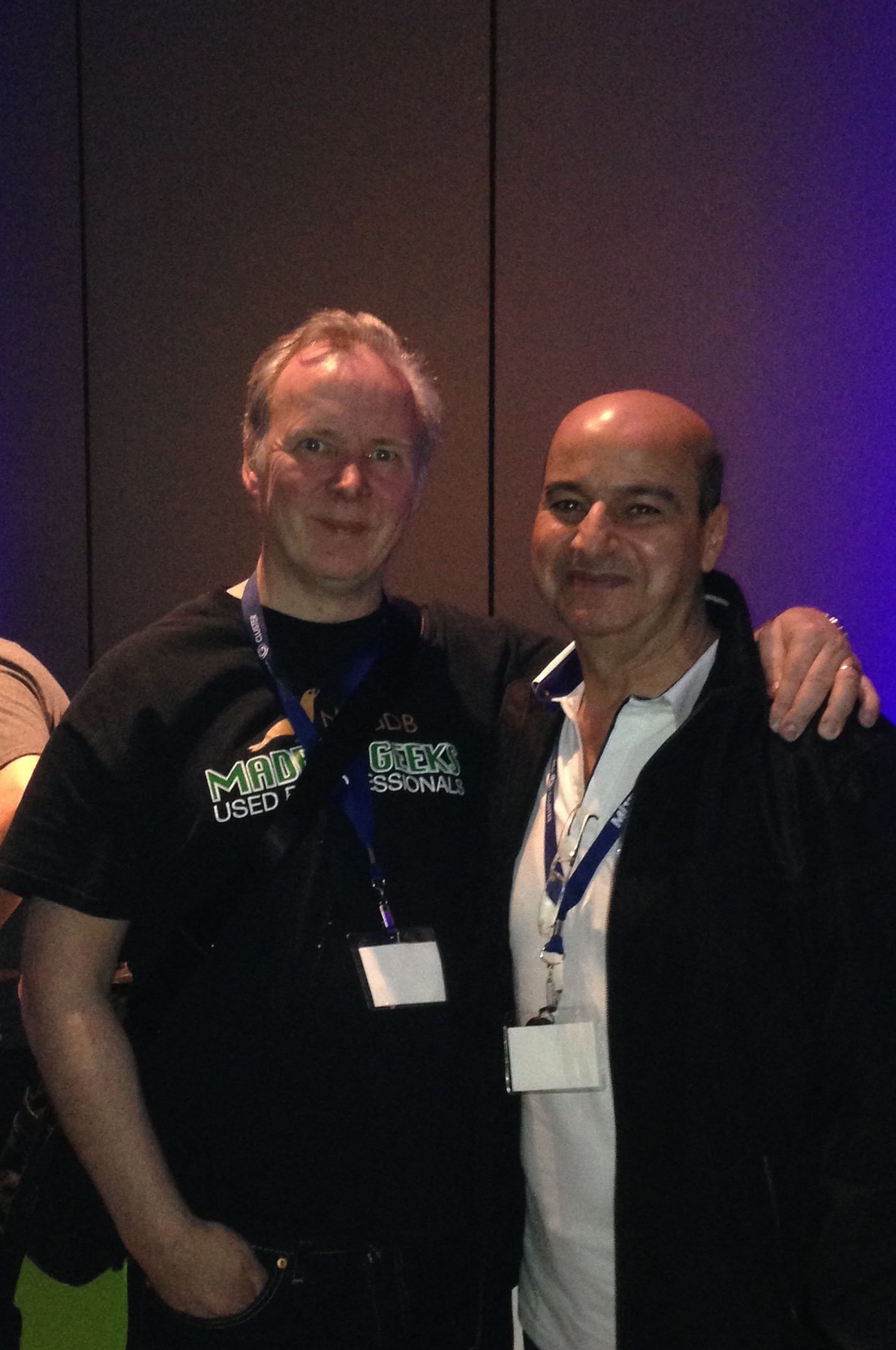 Around 18:30, the party was almost over, I was still here, one of the last guest finishing my glass of cabernet, thinking of tomorrow, the second day of this event and all the sessions I planned to see.