Most of you probably heard of Red Hat Satellite, a product which is used to manage Linux infrastructures. Maybe you also heard about SUSE Manager, which does more or less the same thing. Both solutions traditionally used Spacewalk as the underlying system management solution, but Spacewalk discontinued on May 31 2020. While Red Hat went for Foreman as a replacement for Spacewalk, the openSUSE community decided to fork Spacewalk and to create a new project called Uyuni, which as based on the Salt stack. The home of Uyuni is here, and what looks really promising is the support for various Linux distributions.
For the demo setup used in this post, we'll use the OpenSUSE Leap 15.4 AWS AMI. Once this is up and running make sure that the system is patched to the latest release (make also sure that you meet the system requirements):
It is essential that "hostname -f" returns the fully qualified domain name of the system. In our case this was done by setting up "/etc/hosts":
The installation itself is quite simple, as everything is installed using zypper:
That's it for the installation. Once the system is up again, Uyuni needs to be configured. We'll do it with YaST (Make sure you enable and start the firewall, otherwise the setup will fail):
This will bring up the YaST user interface and Uyuni can be configured as follows (we'll ignore the warnings about disk and swap space as this is just for a demo):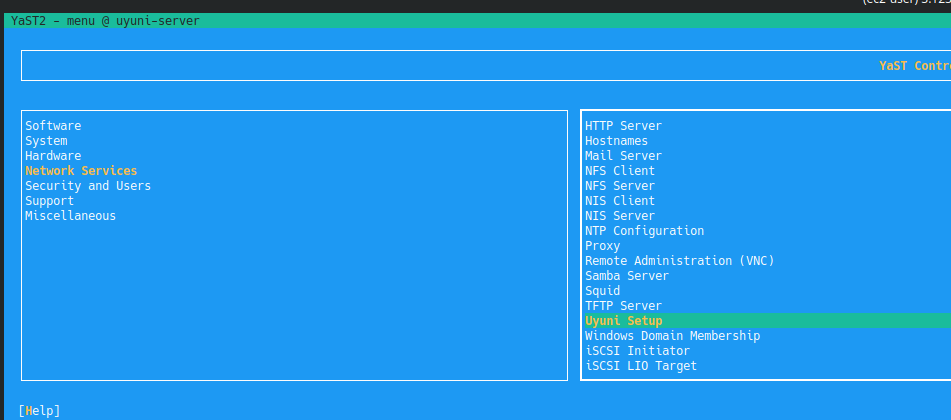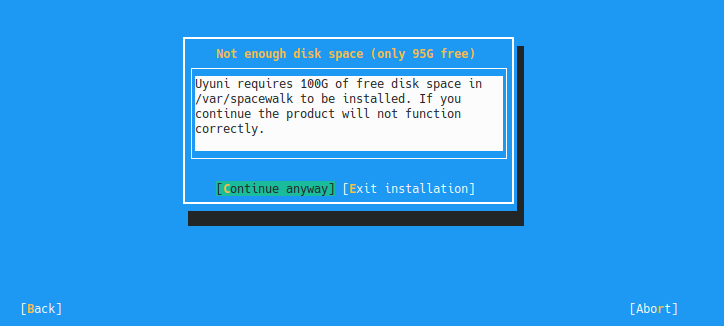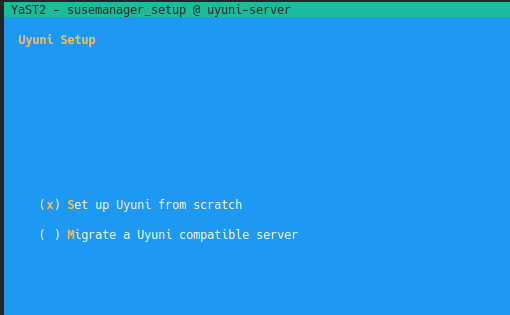 When everything went fine, a couple of services have been started, including a PostgreSQL instance which holds the configuration:
The version of PostgreSQL is one version behind the latest minor release as of now, but this is not so bad:
The final step is to create an organization using the web interface: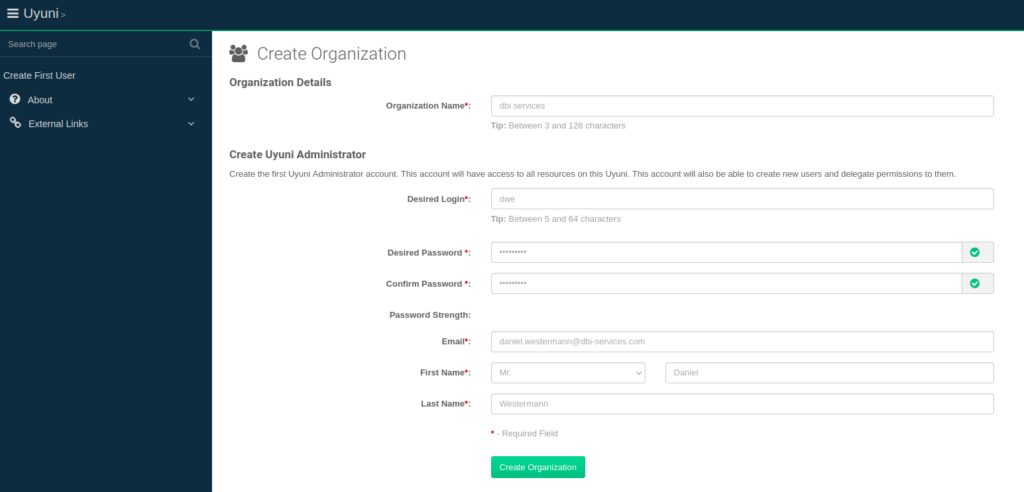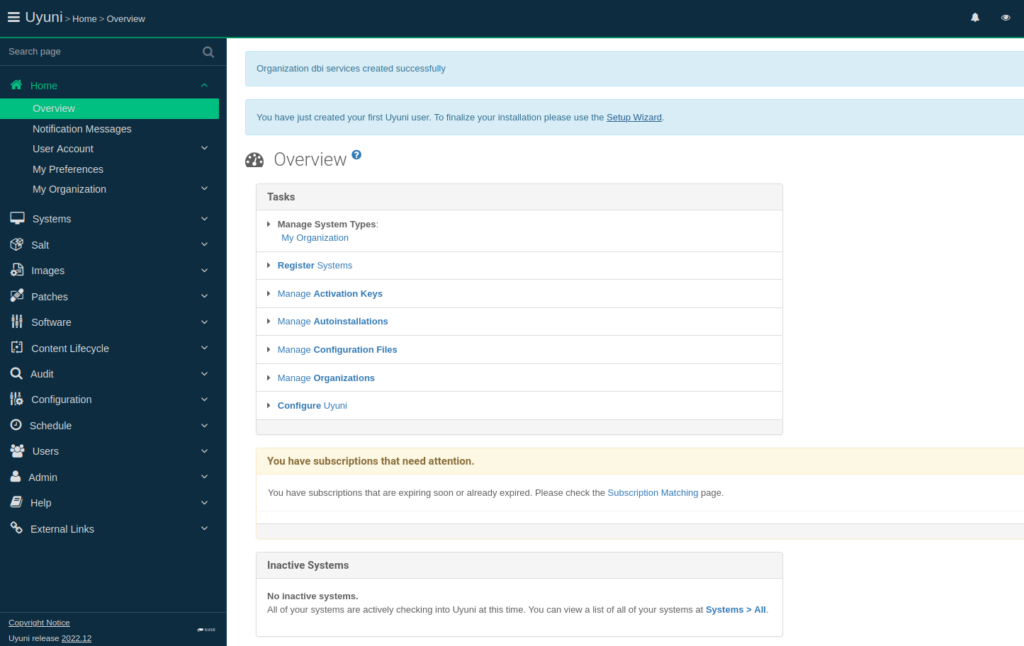 That's all for the server setup and configuration part. In the next post we'll add a client we can then manage with the brand new Uyuni server.