As the #SwissPGDay is located one hour south of  Zurich we traveled yesterday evening to Rapperswil, where is a nice little Swiss city. For the People coming one day before, Stephan Wagner organized a nice dinner in an excellent restaurant, before I forget the Red-wine was also excellent !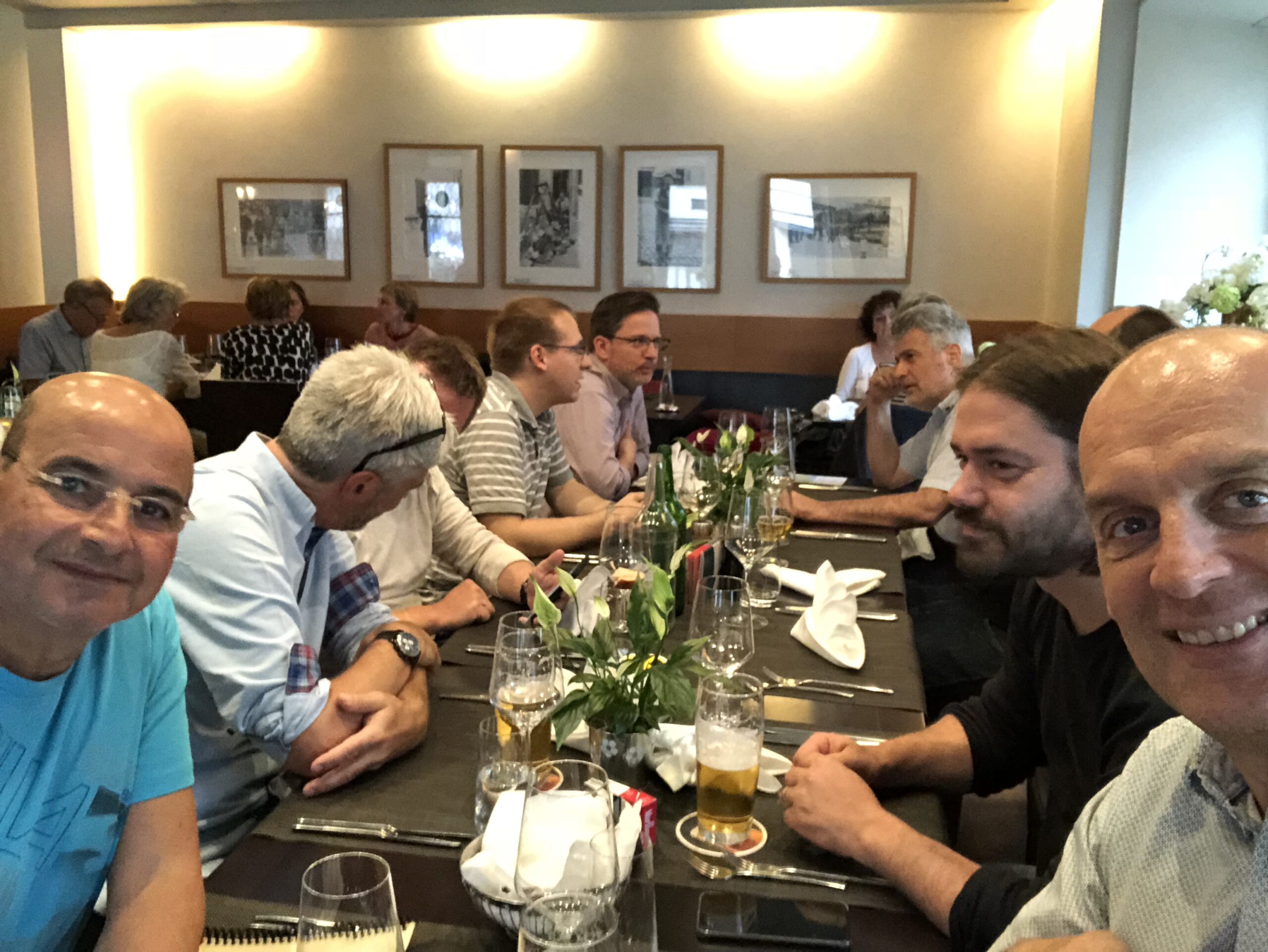 The #SwissPGday is located in Rapperswil at the HSR(Hochschule für Technik) near the Zürisee, it's a nice location and everything was nicely organized. Also the look-out from the HSR is very beautiful.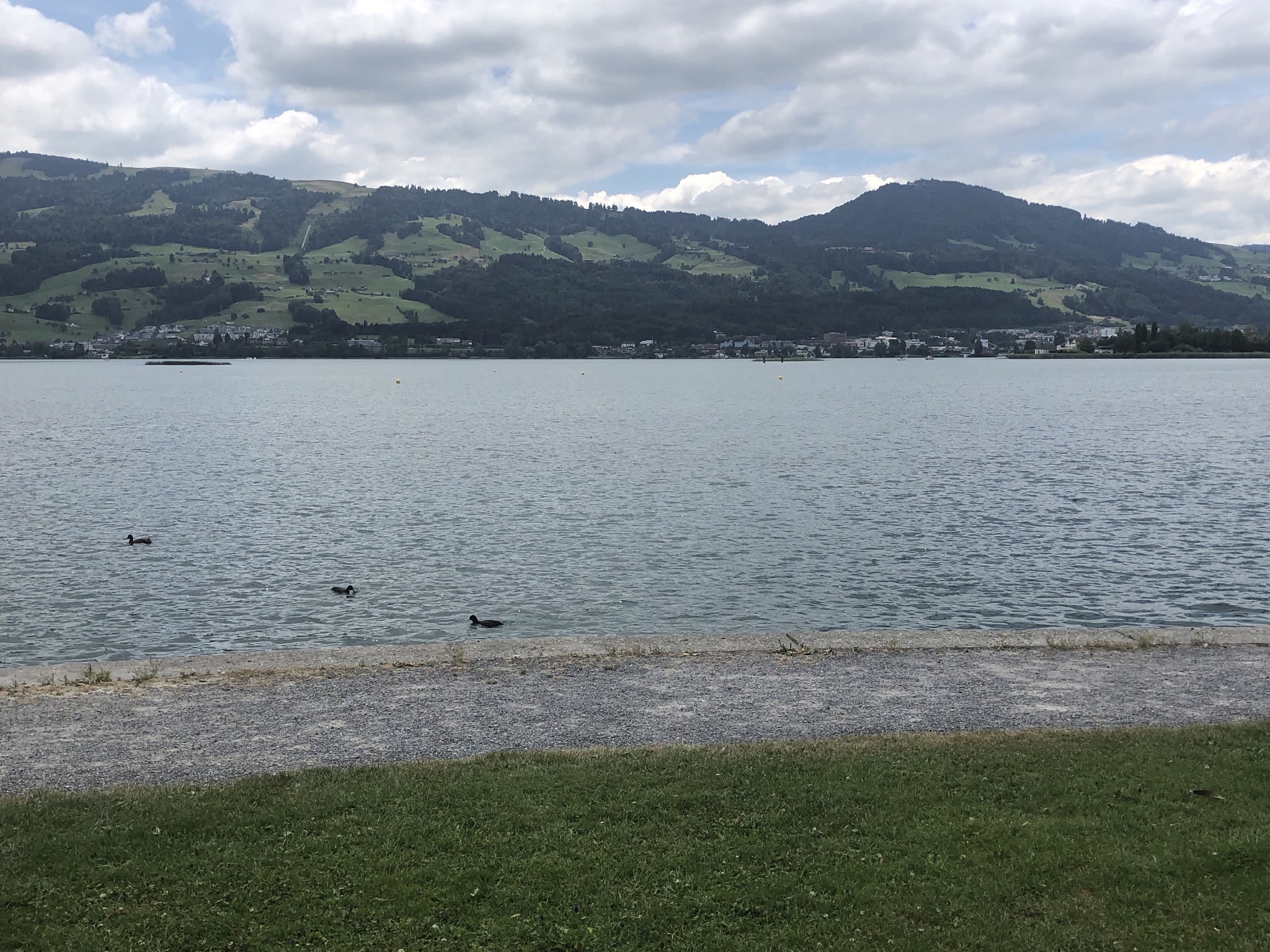 After a short introduction from Stephan Keller (HSR) where the room of the plenum session was completely full, the presentations was splitted in two streams. For your information last year they had around 60 participants this year we are around 100 participants, so I would say, that PostgreSQL it's the trend.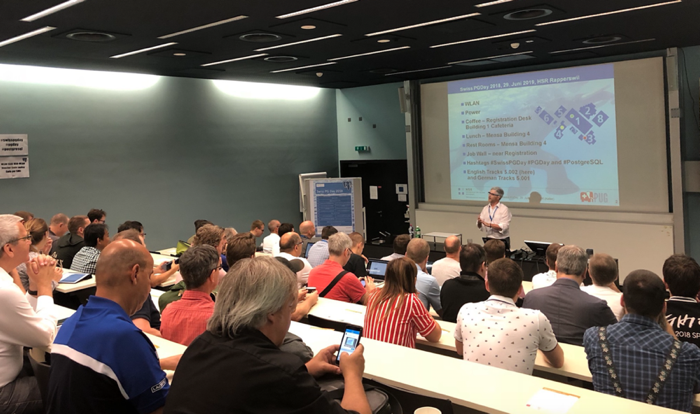 Today what I especially appreciated, is that many teacher's of the event are also developers of the PostgreSQL community, thus we get the latest information of some development and it was possible to discuss about new features directly with them.
I will also give you feedback of 2 sessions from other partner which I really appreciated. For sure the session from my colleague Daniel Westermann was the best one :-), who presented the new features of PostgreSQL 11 with many demos.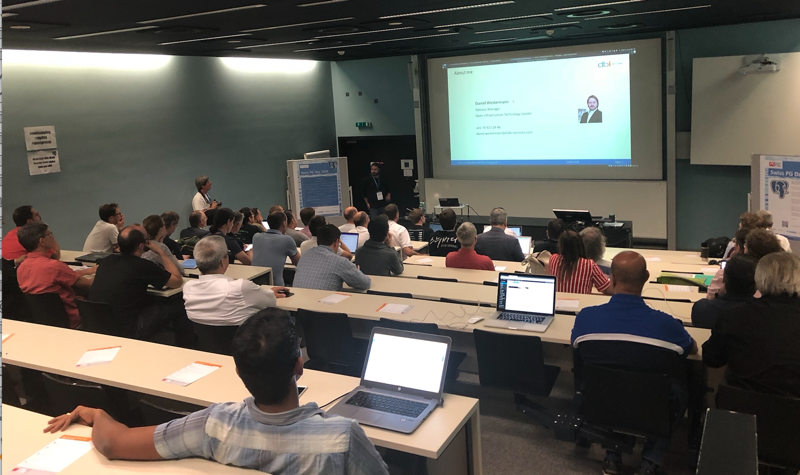 The first one was from Laurenz Albe(Cybertec), who presented a community Tool ORA_MIGRATOR and tips to migrate from Oracle to PostgreSQL.
The second one was from  Harald Armin Massa(2ndQuadrant), who presented the new PostgreSQL logical replication, which was developed by his company and is now partially available for the community edition.
As usual to finish an Apero was organized to drink a beer together and exchange with the other participants.
See you next year at the #SwissPGDay 2019.