This is a small blog post to share that the SQL Server 2022 public preview is available for download.
The Microsoft announcement blog post and a summary of the new feature are available here :
Announcing SQL Server 2022 public preview: Azure-enabled with continued performance and security innovation
I have already installed it. No crazy change regarding the installation Wizard.
Just one thing, this new "SQL Server extension for Azure" shared Feature is checked by default.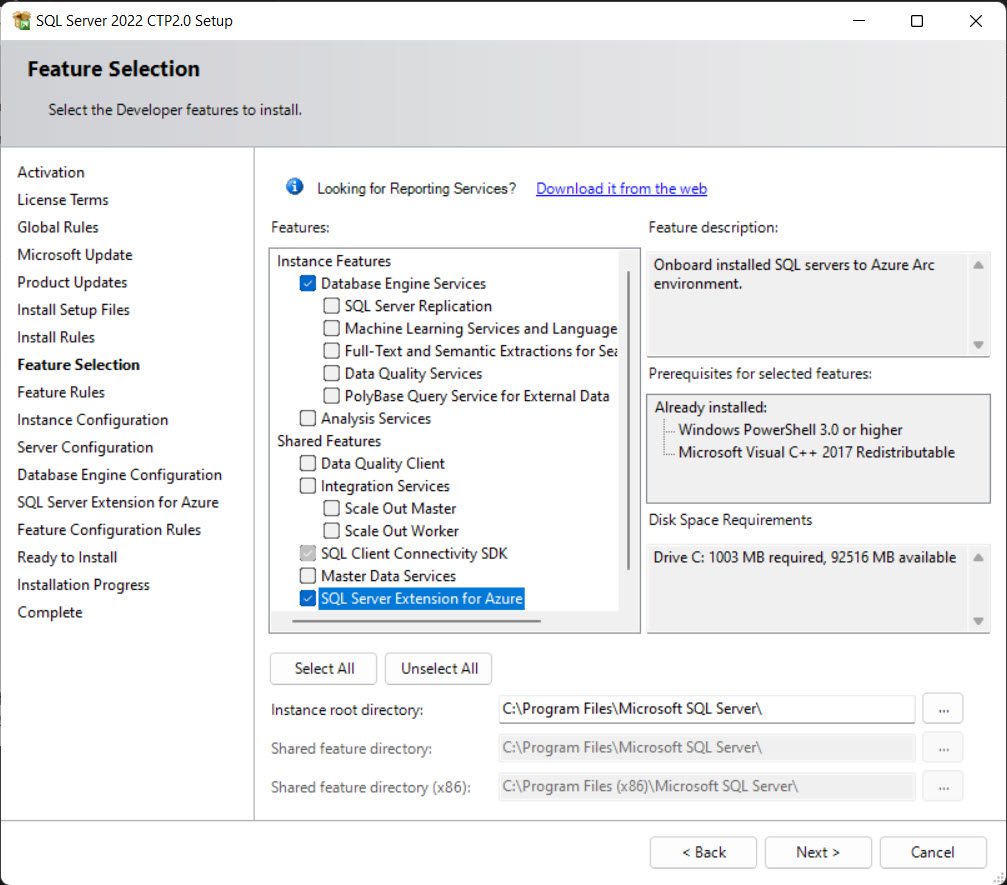 If you are just using SQL Server on-premise you will have to disable it because it requires credentials laters in the Setup steps.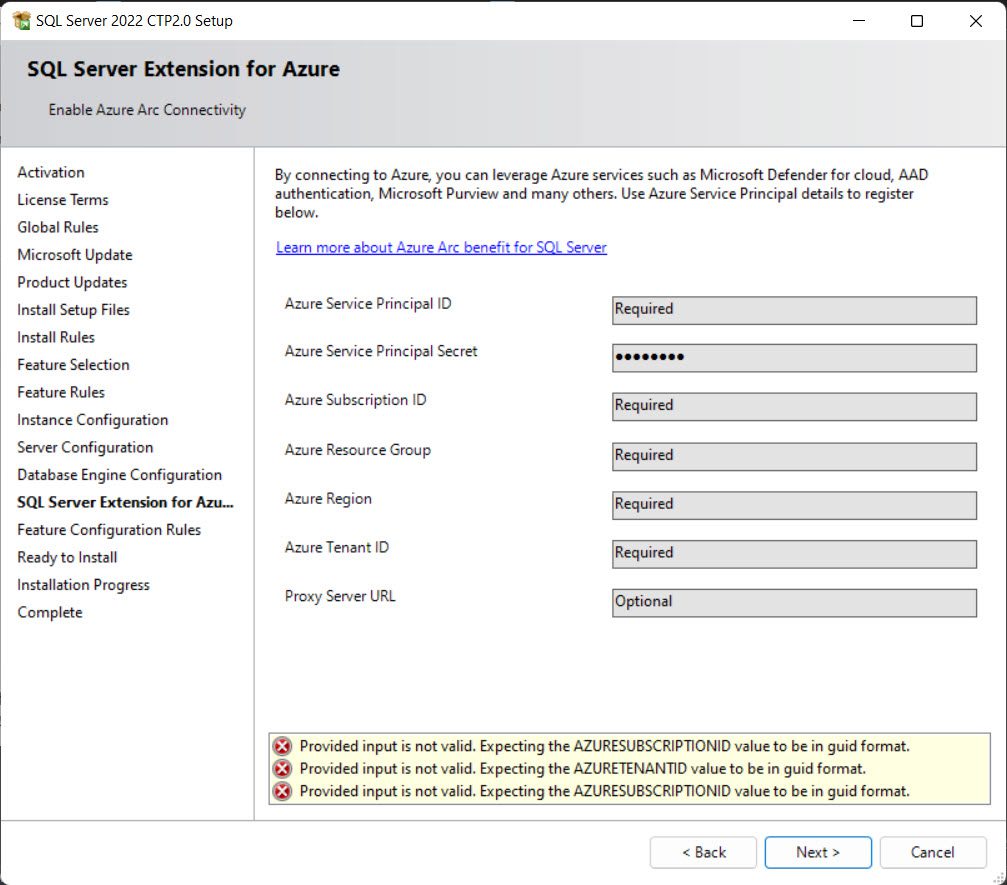 Welcome to 2022 !
I have already noticed not less than 10 new database scoped options. They are so many new things coming with this release!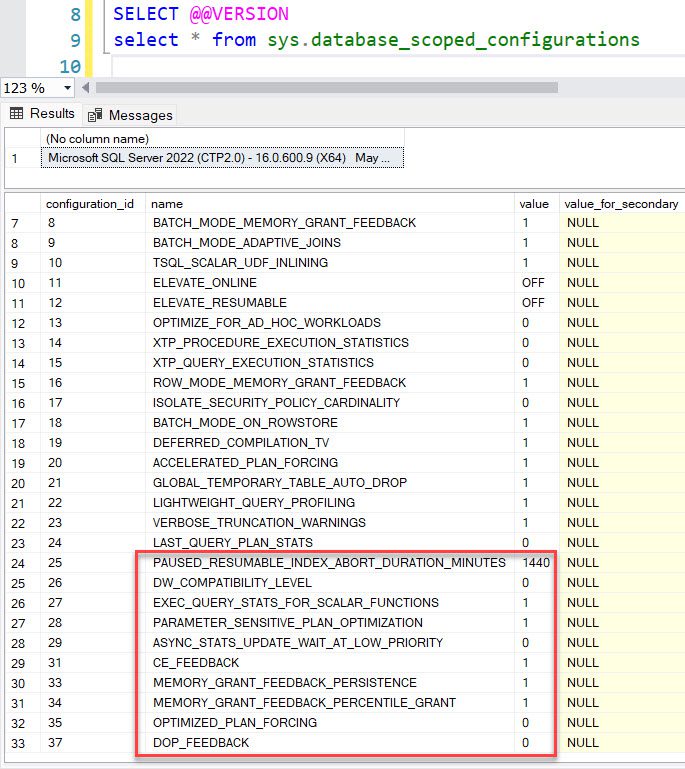 Notice also that the recommended version of SSMS to use with 2022 is the preview version number 19 available for download using the following link.
Download SQL Server Management Studio (SSMS) 19 (Preview)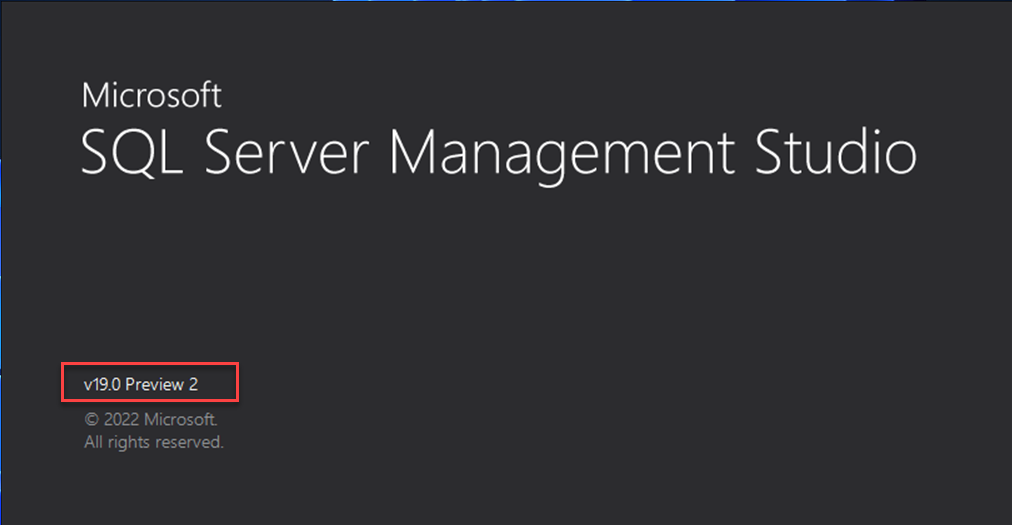 I will now start to play with the new features. The ones that interest me in priority are the new features related to performance and Query Store, especially the "Parameter Sensitive Plan optimization" feature.