The new CTP 2.4 has been released and announced by Microsoft in its blog post a couple of days ago. During my investigation, I noticed some new  installer capabilities about the tempdb database. As a reminder, you can read my first thoughts from my blog post here, but to be short, the installer was able to provide automatically the right number of data files according to the number of existing CPUs and the best practices as well. But to be honest, it fell short of my own expectations because I was not able to configure other important parameters as autogrowth, filesize and file placements.
With this CTP 2.4,  that is fixed and we get more granular configuration in this topic as shown below: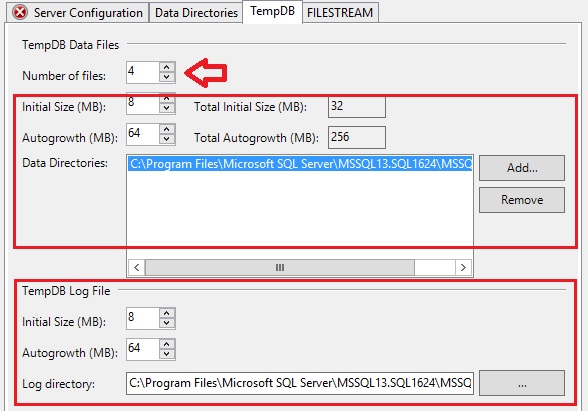 Of course, you may also find out the corresponding parameters for unattended installation here:
SQLTEMPDBFILECOUNT="4"
SQLTEMPDBFILESIZE="8"
SQLTEMPDBFILEGROWTH="64"
SQLTEMPDBLOGFILESIZE="8"
SQLTEMPDBLOGFILEGROWTH="64"

See you.
By David Barbarin