Introduction
It was a very great pleasure to participate to the Sql Server konferenz 2023 in Hanau, Germany, the 12 and 13 September 2023.
I went with my colleague Petar, of the same Microsoft Sql Server team by dbi services, Switzerland.
For Microsoft Sql Server fans, this event was really the right place to be.
Where is located Hanau
First of all, for those who don't know where is Hanau, it's a small and charming city in Germany, 350 km from Basel, Switzerland (3 hours 30min drive), or 30 km from Frankfurt, Germany.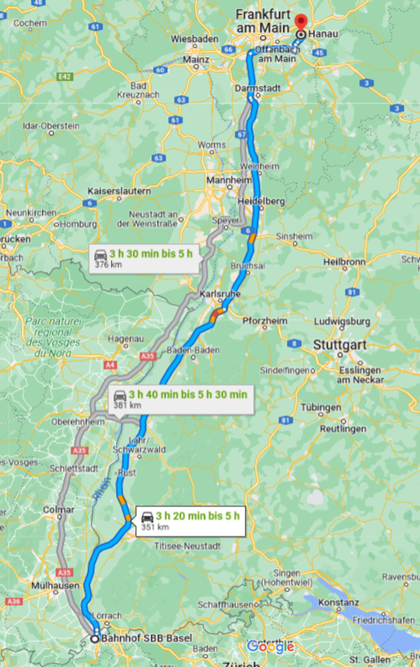 The event took place in the Congress Park Hanau

1st step Registration
Once arrived, the first step is as usual to go the Registration desk to get the badge, a blue bag containing some useful furnitures (pen, notepad, program's…)

Take a look on the agenda here, there are 6 parallel sessions of 1 hour each time, all very interesting and very varied in different themes (Sql Server on premise, Azure, Power BI, Best practices…), from 9am. to 5pm.
Let's start now
It was very intense, time passed very quickly each time, you have many choices which session to attend, real dilemma each time.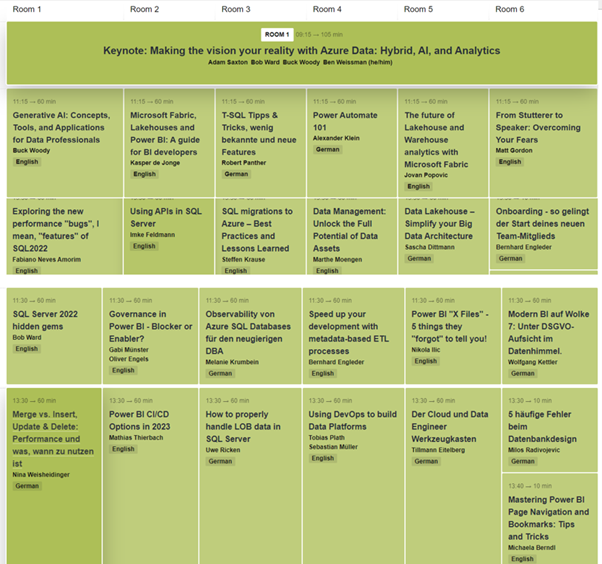 During the keynote the first day, all speakers, partners or sponsors introduced shortly what they will present.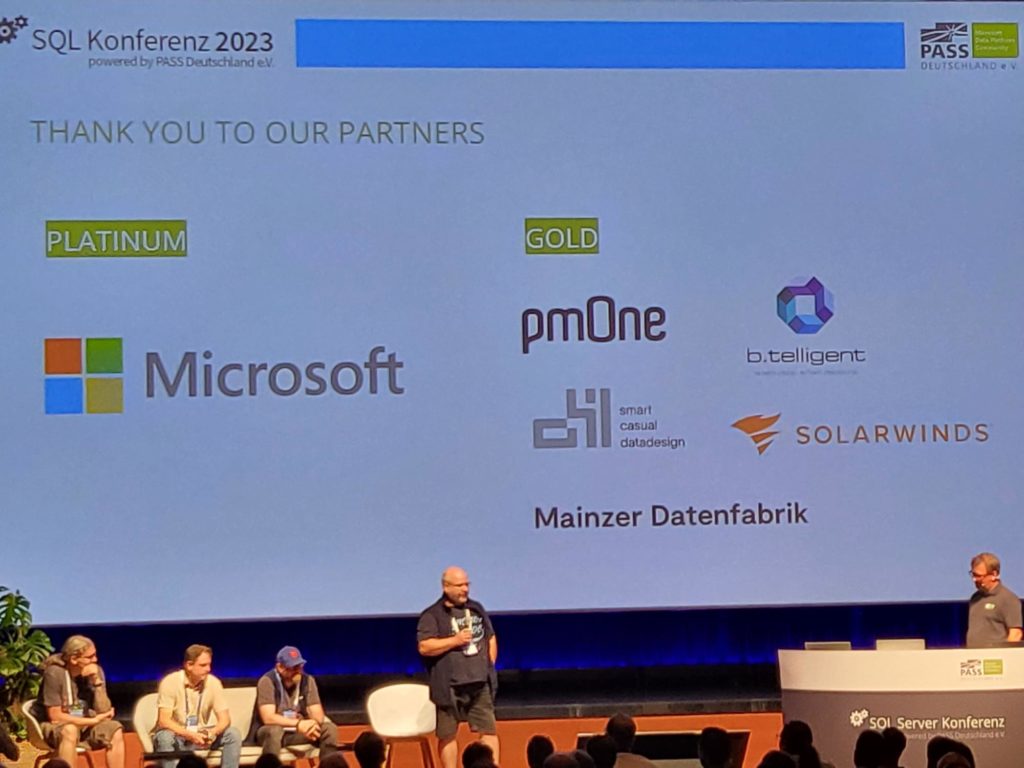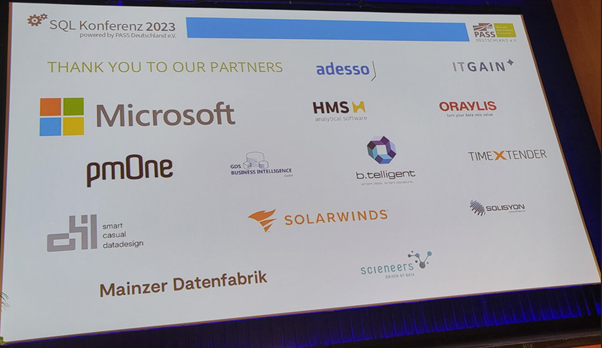 Some examples of great sessions or speakers, I cannot enumerate all them of course as all were great, and there were a lot, to make it simple I just show here some examples of Sql Server MVP's speakers, who are evangelists for us as we use their experience in our daily life in Sql Server:
1. Bob Ward – Principal Architect, Microsoft Azure Data.
For all new versions, new features …, he is among the first who is aware and reveal them officially.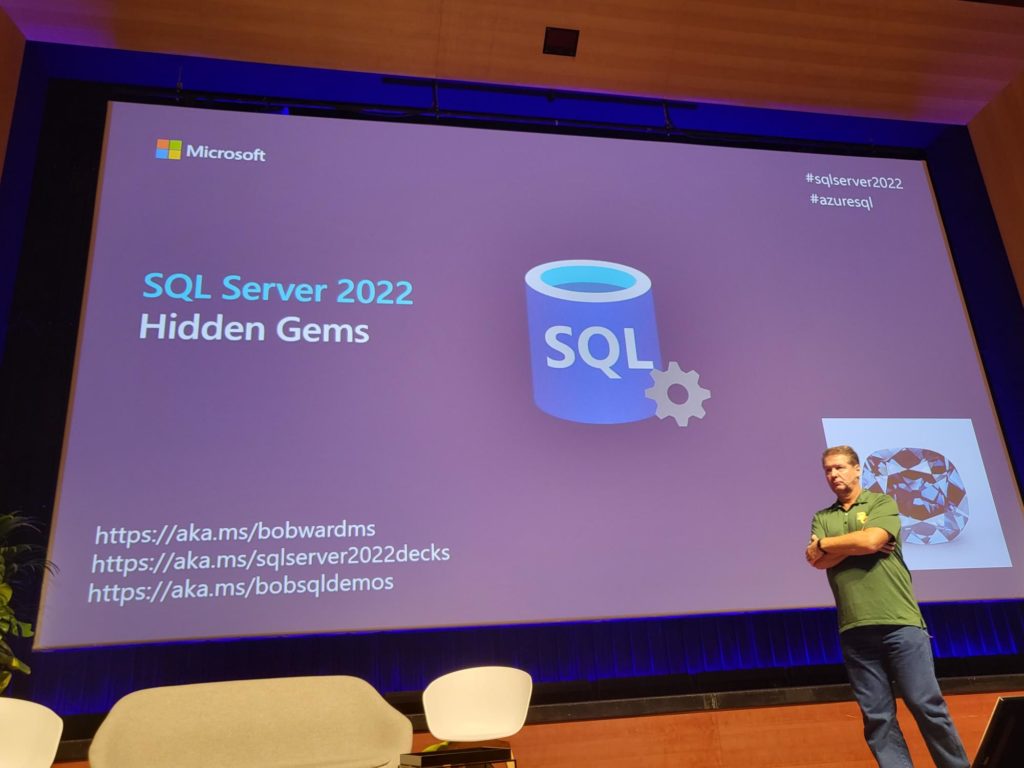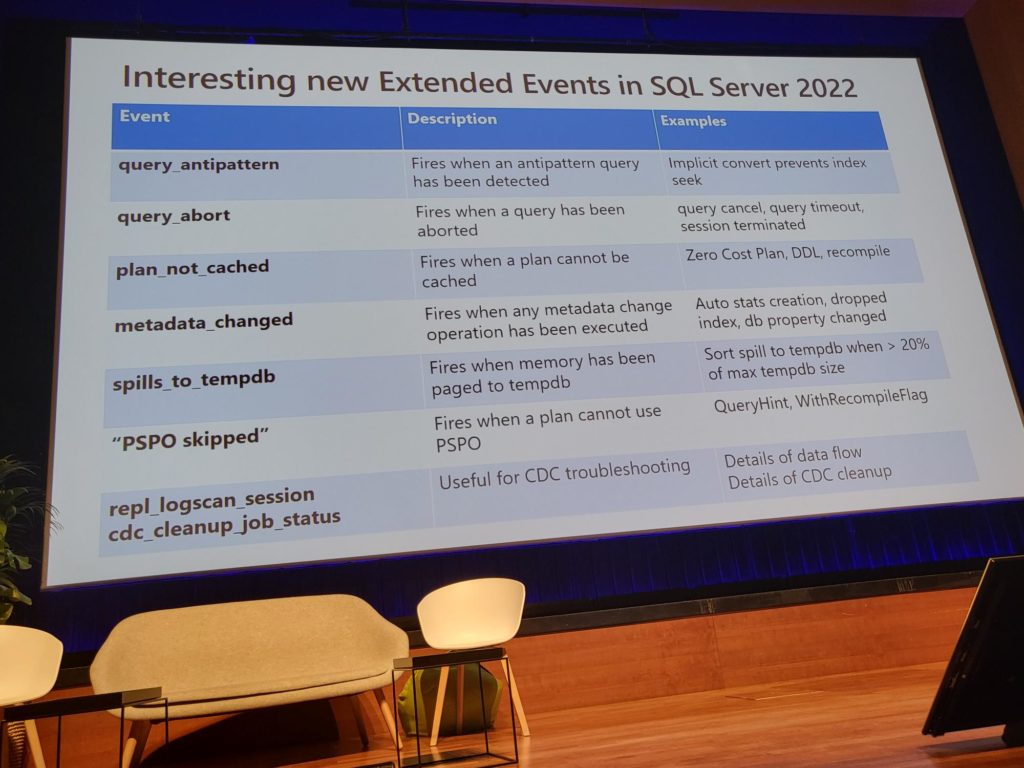 Presenting the topic: Transitioning your On-Prem Database Skills to Azure SQL
2. Rie Merrit – Sr Program Manager, MVP & SQL Community for Microsoft, Organizer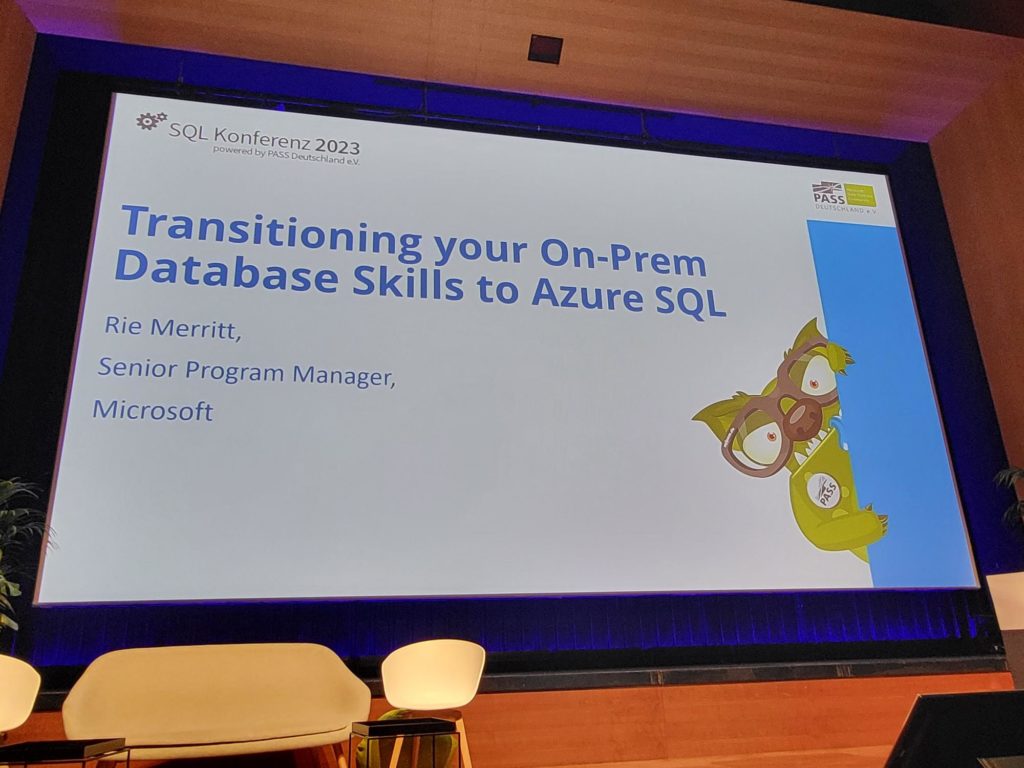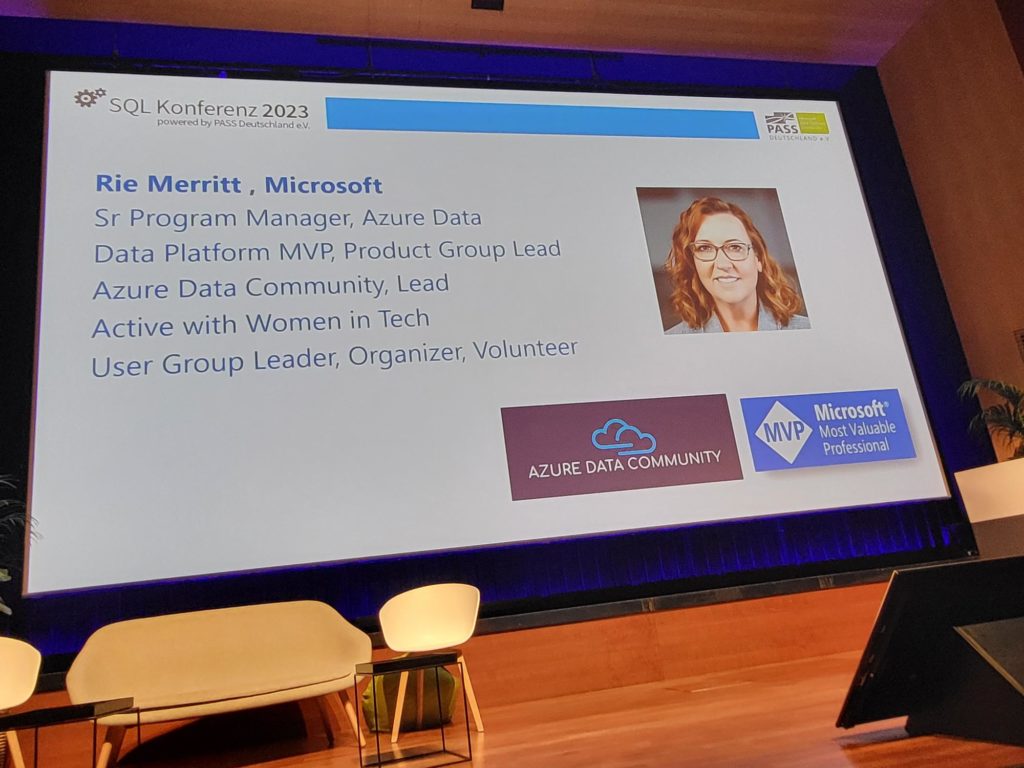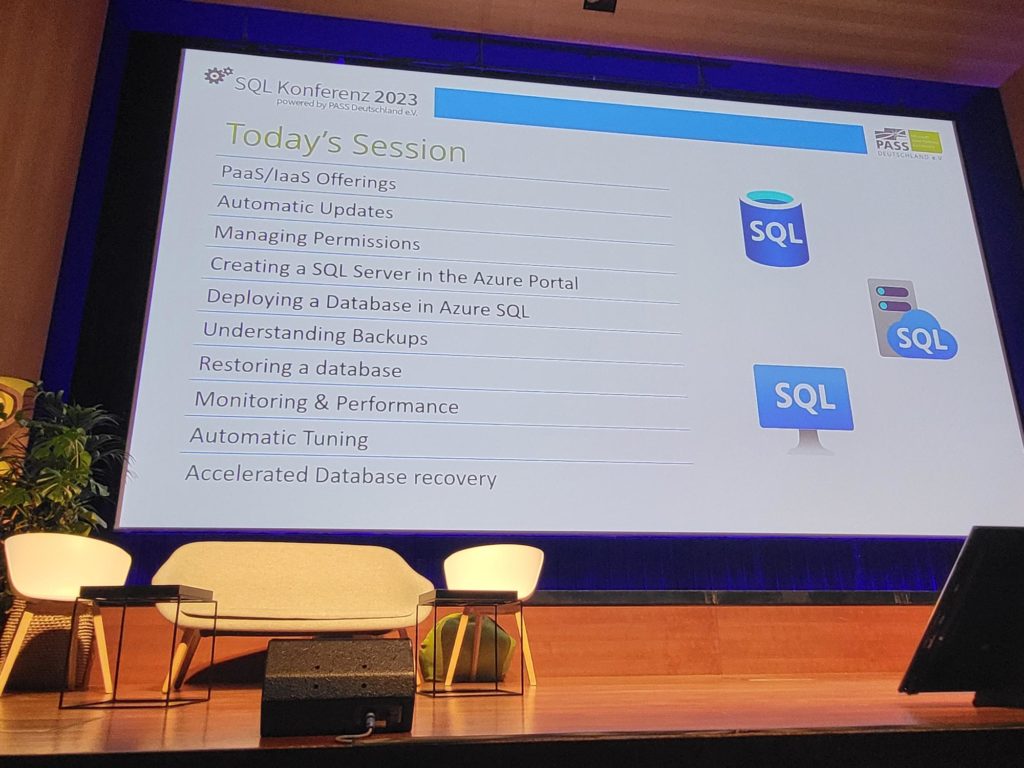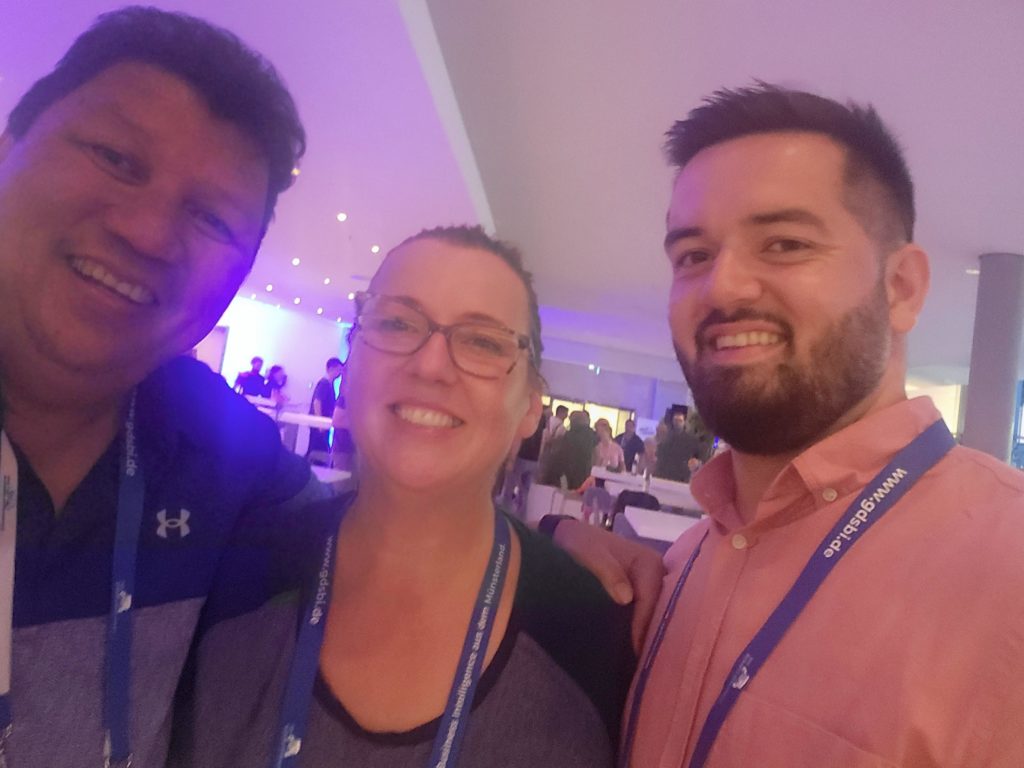 Here with Rie Merritt and my colleague Petar Prljevic
3. Glenn Berry – Services Database Engineer, Microsoft Data Platform MVP
Presenting the topic: How to Survive a SQL Server Health Check
He presented some of his Diagnostic queries which are very used and helpful for all DBA's like me in our daily duties at custom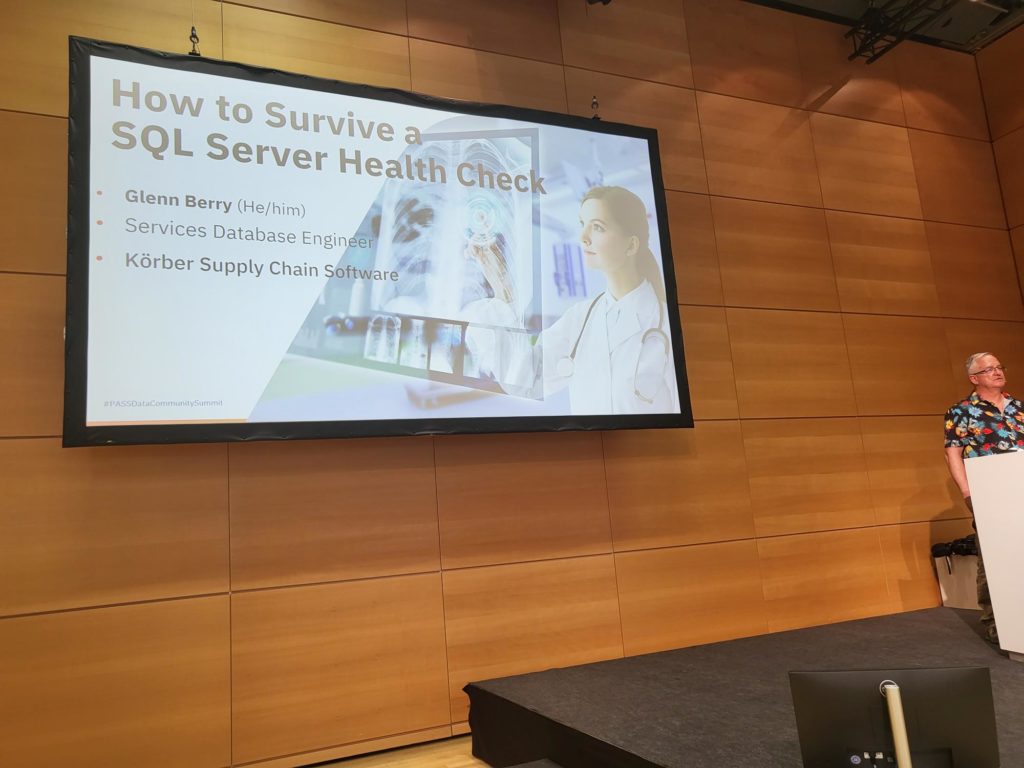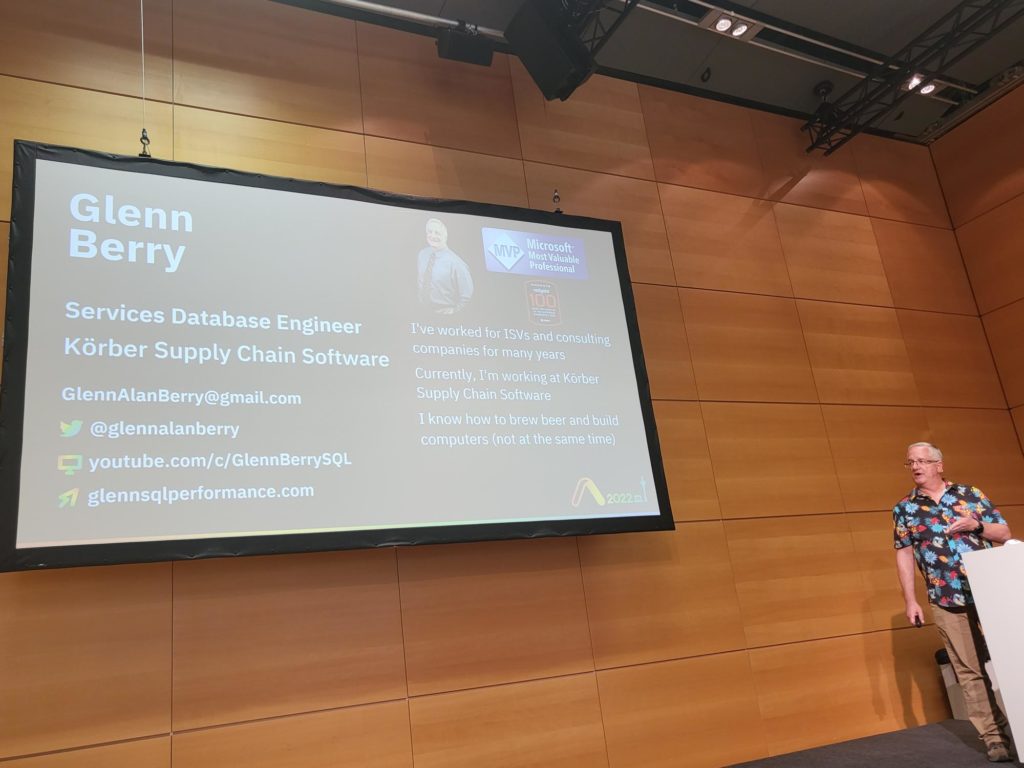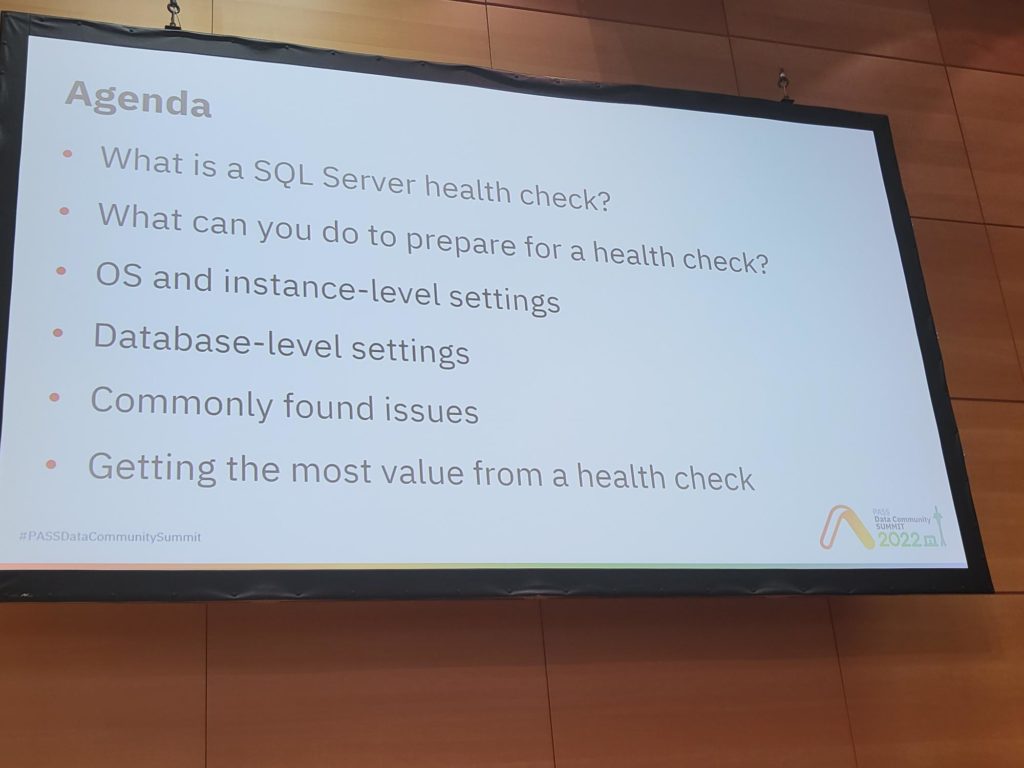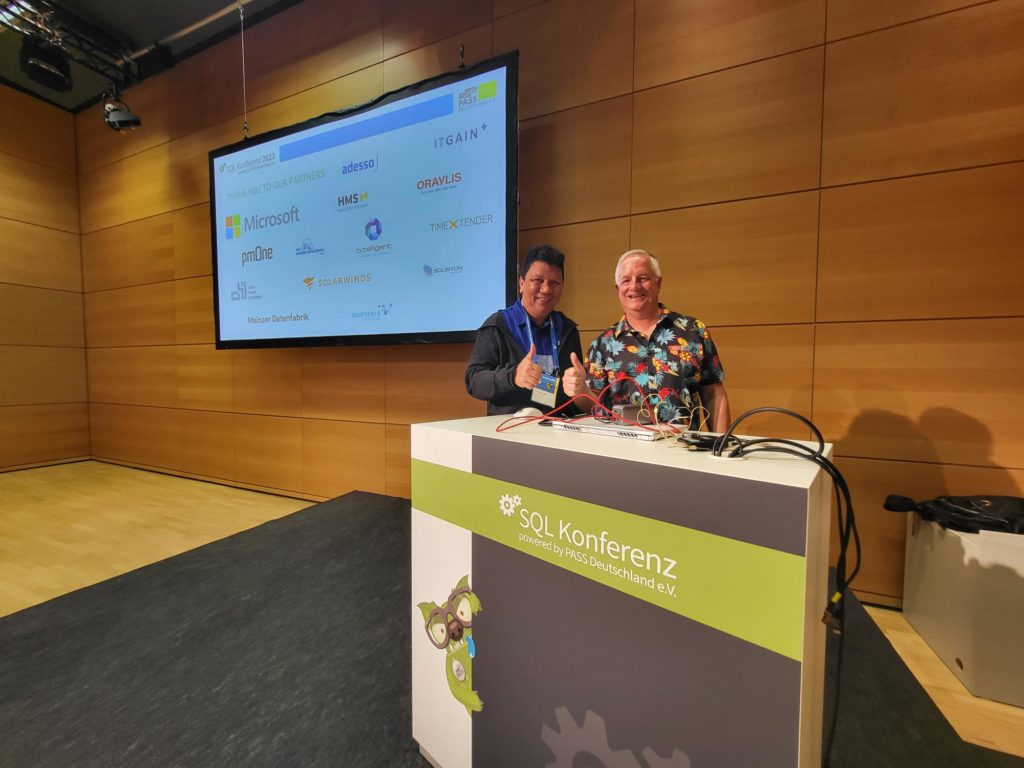 Conclusion
It was really a great event on Microsoft Sql Server, in my opinion too short because there were so many interesting topics.
I recommend to everyone for those who want to be up to date, or to complete their knowledge