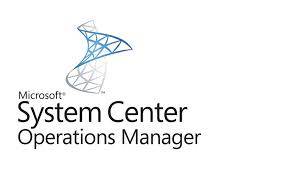 During some client testing operations I installed some months ago a version of System Center Operation Manager 2012 on a Virtual Machine.
Today I try to open this version of SCOM to perform some new tests and I had the surprise to receive a beautiful error message: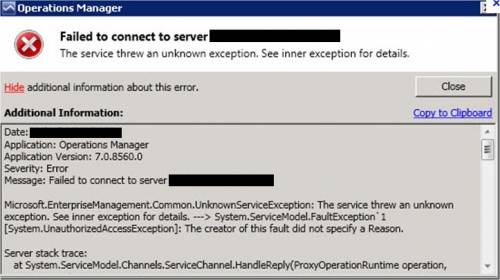 In fact, I never thought to verify that my version was licensed or not and as SCOM gives by default an evaluation period of 180 days I don't face the problem before…
I decided to download the new version of SCOM 2012 R2, as I prefer to have the last version, and install it.
By default the installation center tells me that it will upgrade my old version which is a good point.
After the upgrade, SCOM 2012 R2 raises a warning which specifies to not forget to use the PowerShell cmdlet Set-SCOMLicense to license the current version… This was that I forget last time!!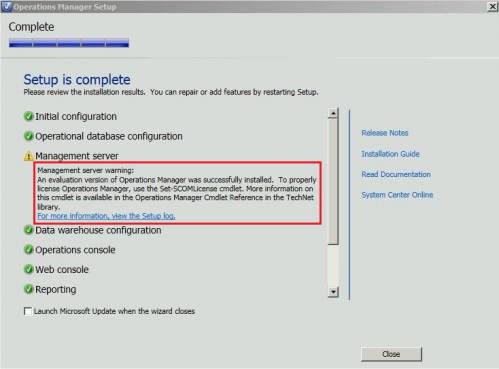 To check the version of my fresh installation, I opened the Operations Manager Shell and then I ran the following command: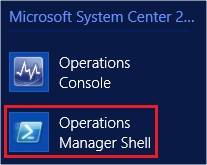 Get-SCOMManagementGroup | select SkuForProduct, skuforlicense, version, timeofexpiration

At this point, I see that I have an Evaluation version of SCOM which will expire the third of August, so in six months.
To avoid the same disillusion than today, I decided to set my license key immediately with the following command:
Set-SCOMLicense -ProductId '?????-?????-?????-?????-?????'

A confirmation is asked before validating the license key.
I can now execute a second time my first query to check if the license key is registered:

Now, the license's term is Retail and the expiration date is longer than I will never live 😉
I can also check directly in the Help/About menu of SCOM to see the same.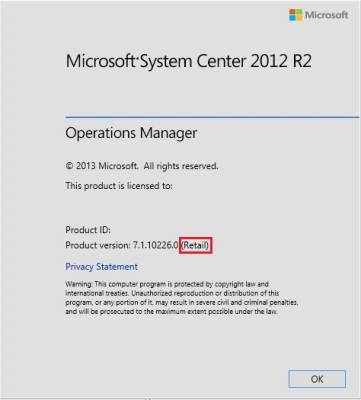 See you!