What a chance for me to be able to participate to this great event! First of all I would like to thank dbi management to have given me the chance to go there and to participate to it. Las Vegas is something that needs to be seen one time in life, and this Oracle event is just GREAT!
As you can imagine, when coming from Europe, the travel is already quite long and the Jet Lag of 9 hours can not be ignored. Just for thus who do not believe it ☺️ :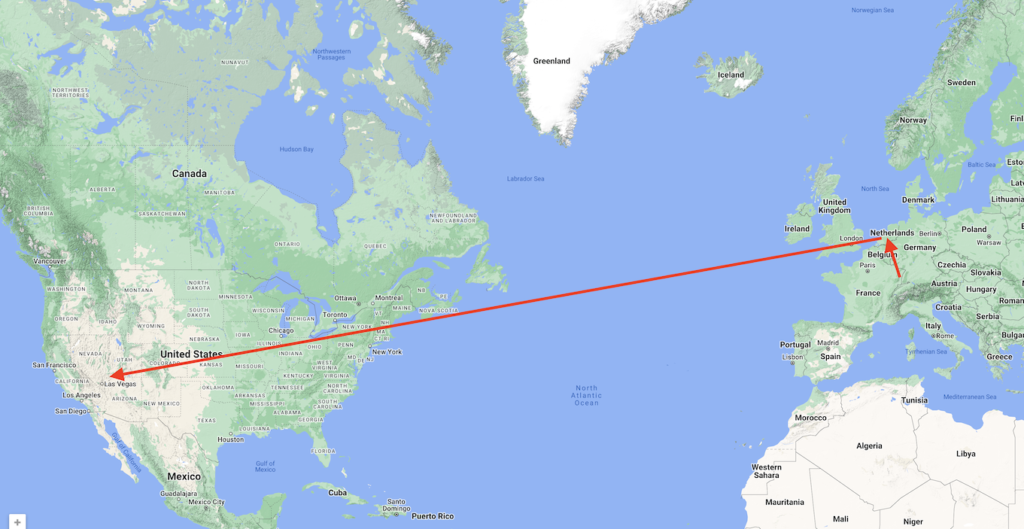 But the travel went quite good. Here a nice picture of my landing to Amsterdam. There won't be any picture of the flight from Amsterdam to Las Vegas, knowing I was feeling like a ham between to piece of bread :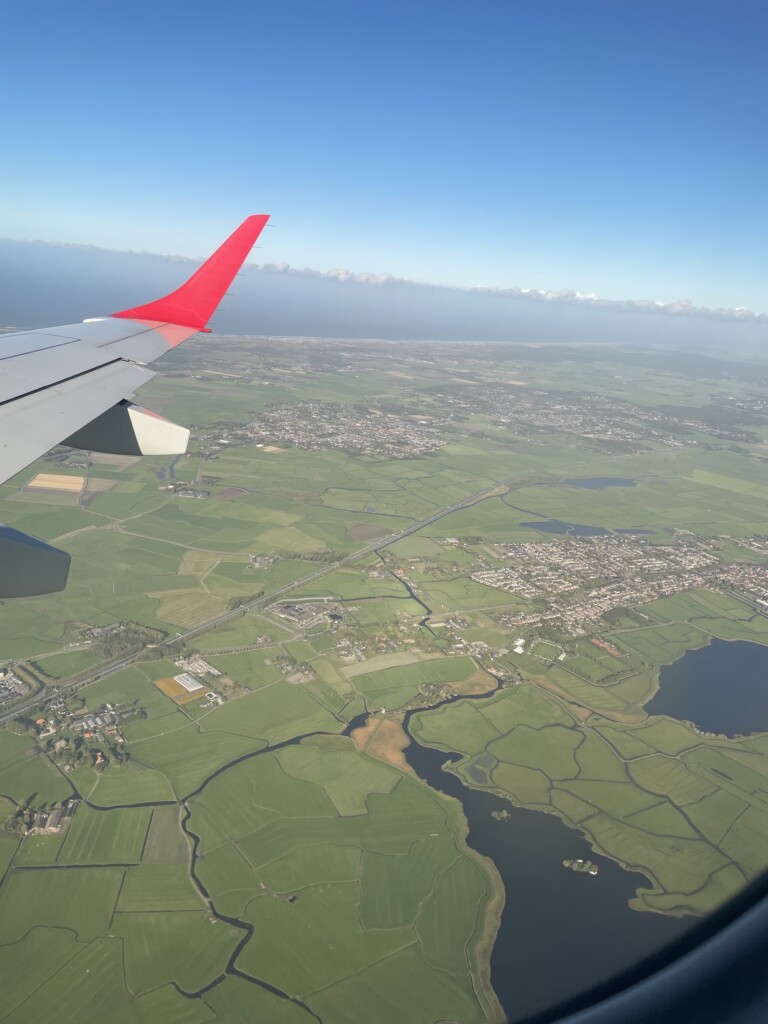 And then Las Vegas is quite amazing… For a french guy, you feel like at home :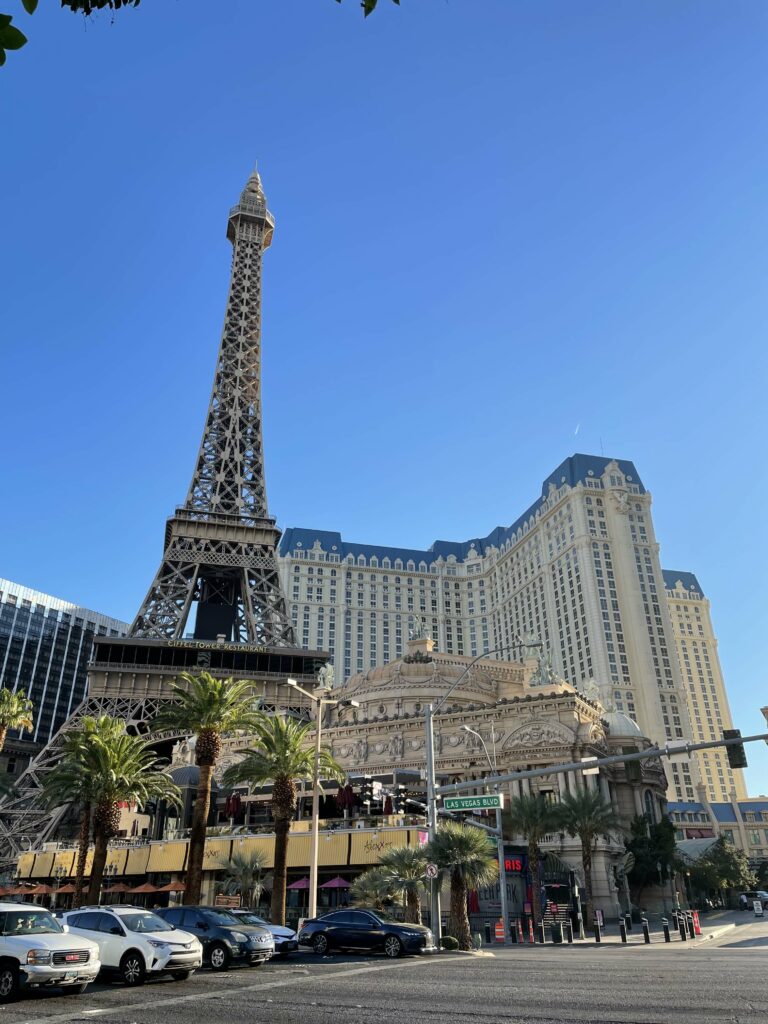 Another nice experience : doing my jogging in Las Vegas. I would never expect this to happen one day. Even if I prefer doing it in the fresh air in the mountain, it is still a nice experience.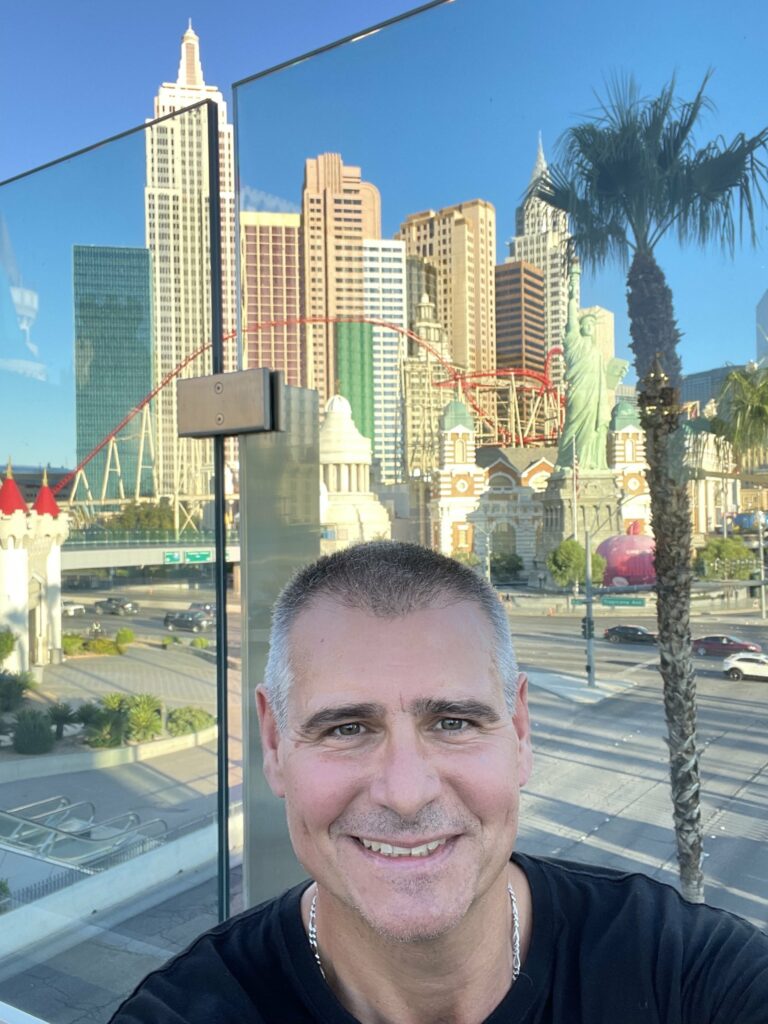 But, hey @Hervé Schweitzer (dbi services CTO), I did some promotion for our new Yak Product in Las Vegas!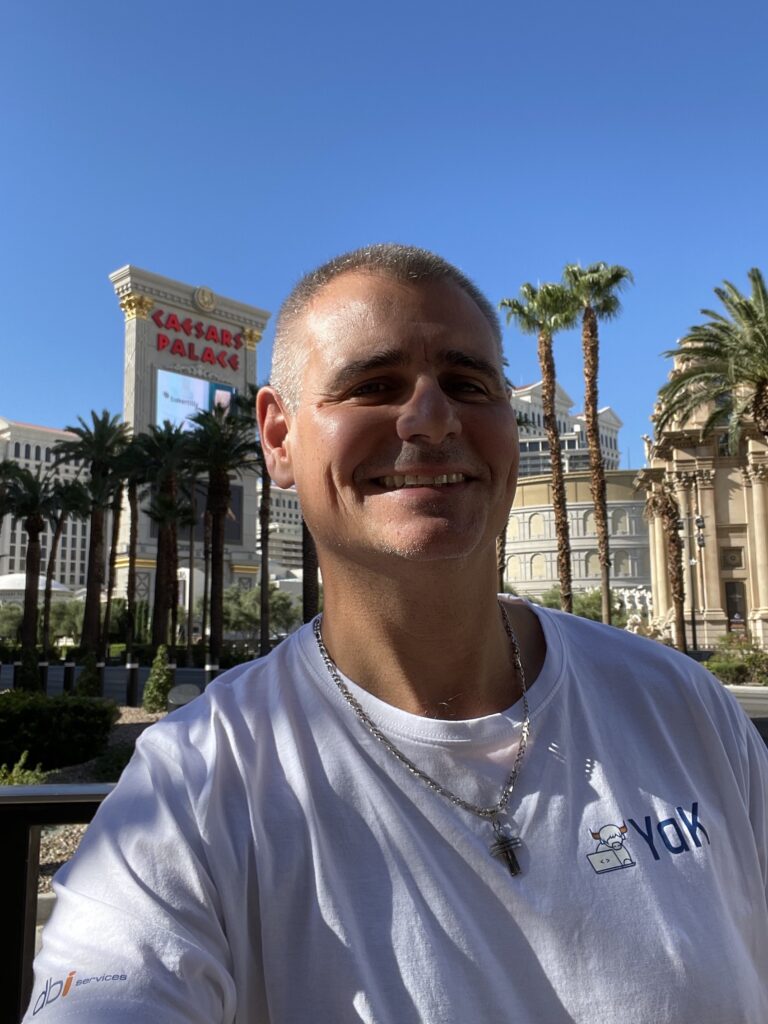 And at the Oracle CloudWorld as well!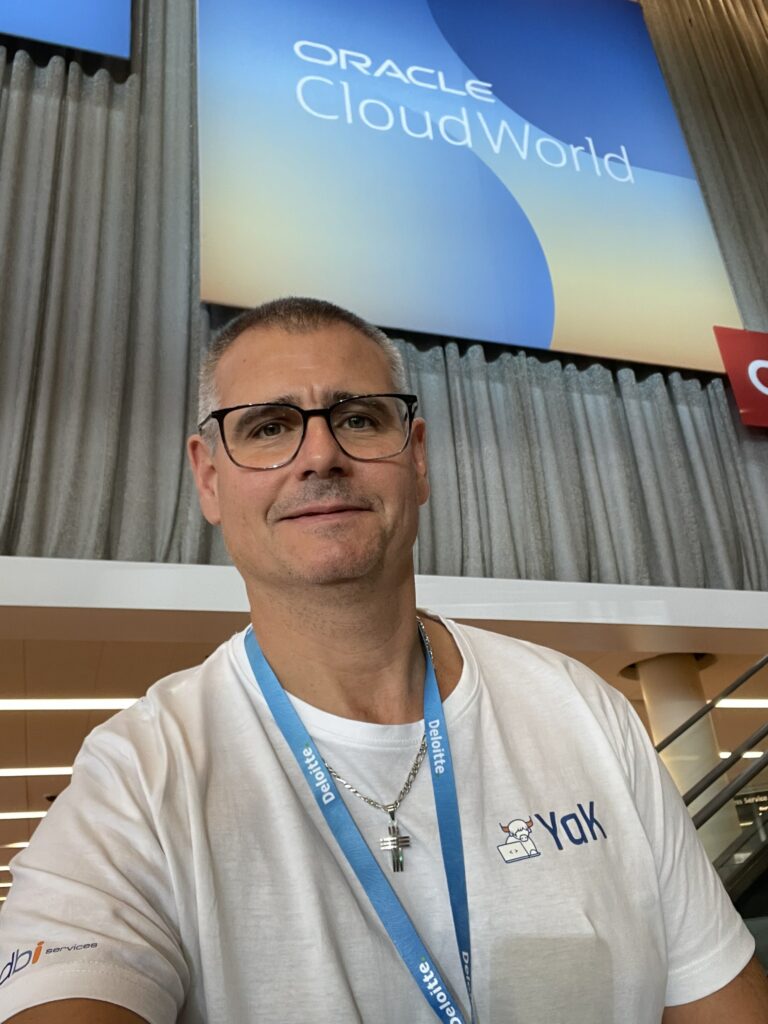 I also participated to a great evening event organised by Oracle, Oracle Database Premiere Customer Appreciation Event. And I would really say that one was a great idea.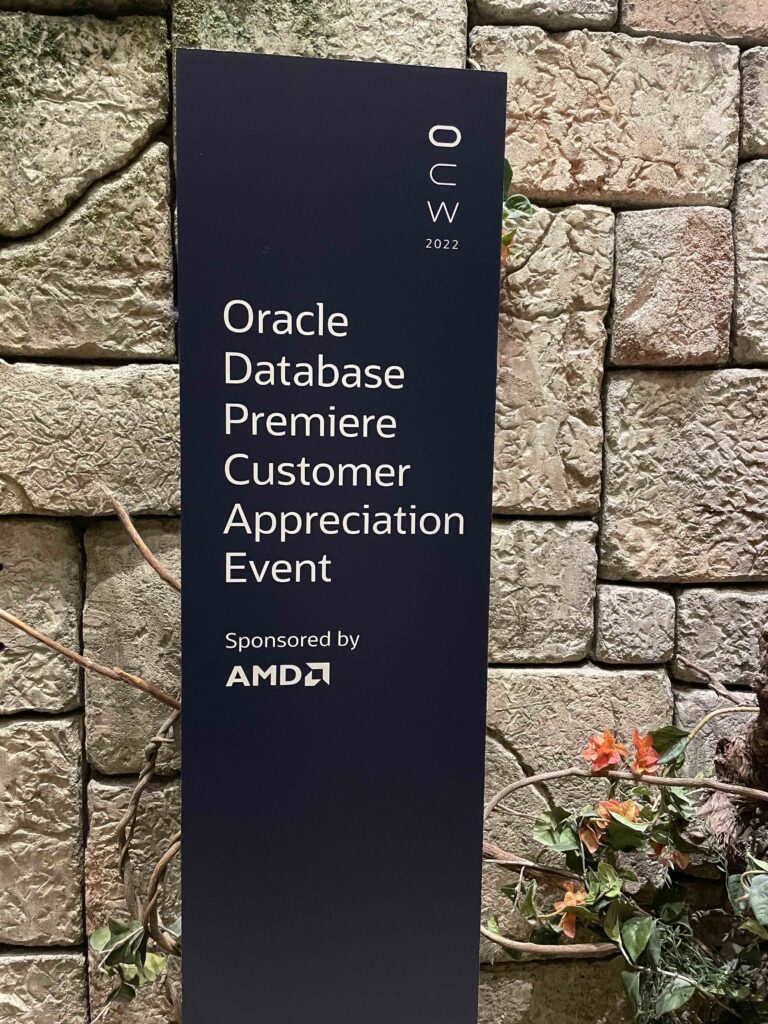 I could meet some ACE colleagues and some Oracle people. During a discussion, I was also happy to explain to an Oracle Product Manager, a little too oriented Exadata only, the importance not to forget smaller customers where ODAs are really having added value.
And I could meet fishes as well :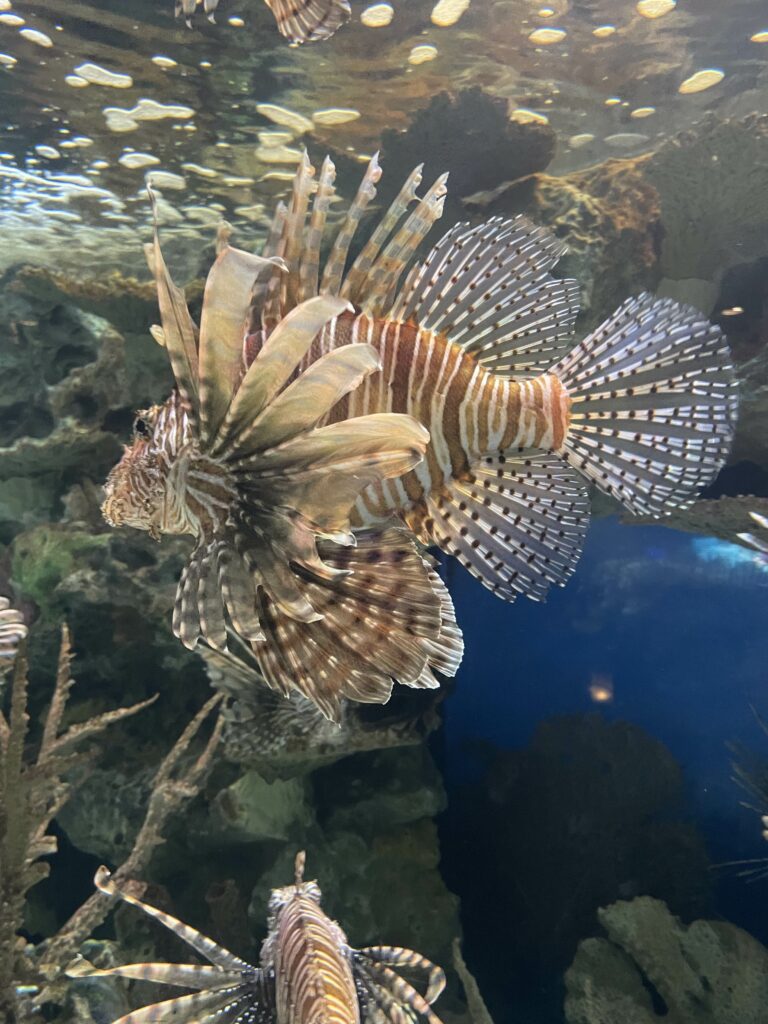 And sharks :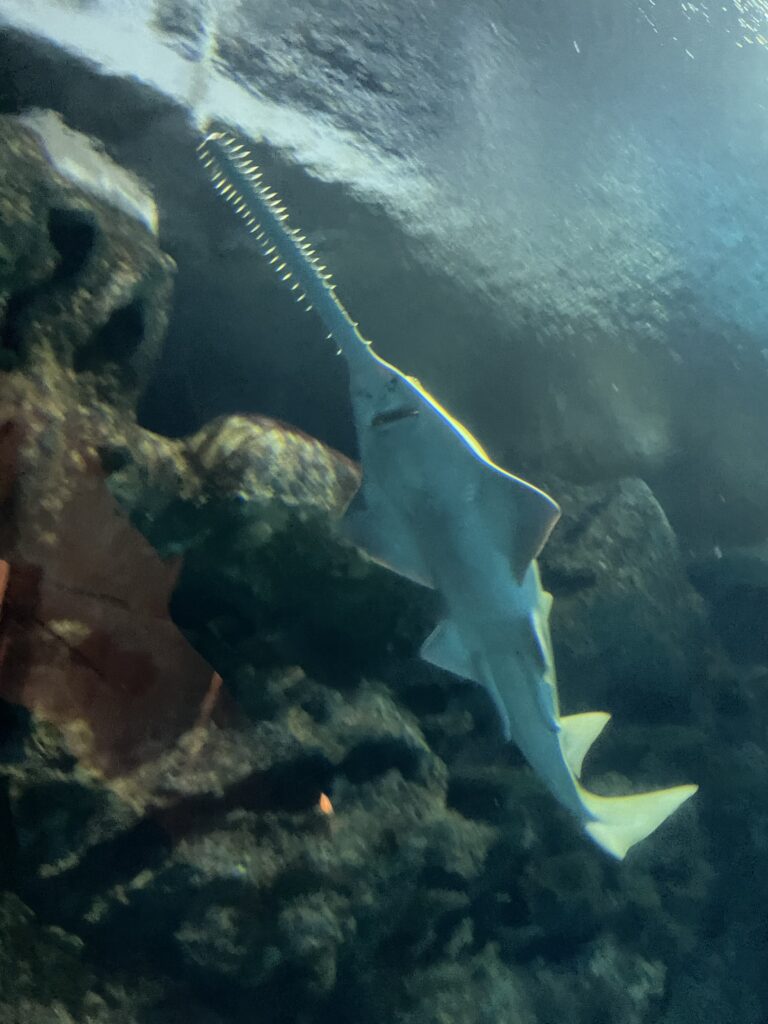 Now real fun will start tomorrow with all the sessions…