dbi services at Microsoft Inspire Conference
Summary of my first participation – Day 1
After 20 years in the business of IT Infrastructure, time has come to open my mind 😉 and Microsoft Inspire is the perfect opportunity. It is a partner conference that has quite a different approach compared to other software editors I worked for (e.g. Oracle). Indeed, the Oracle Open World mixes partners and customers, which is not always a good idea since the messages may vary for these different stakeholders.
Core Session of the Day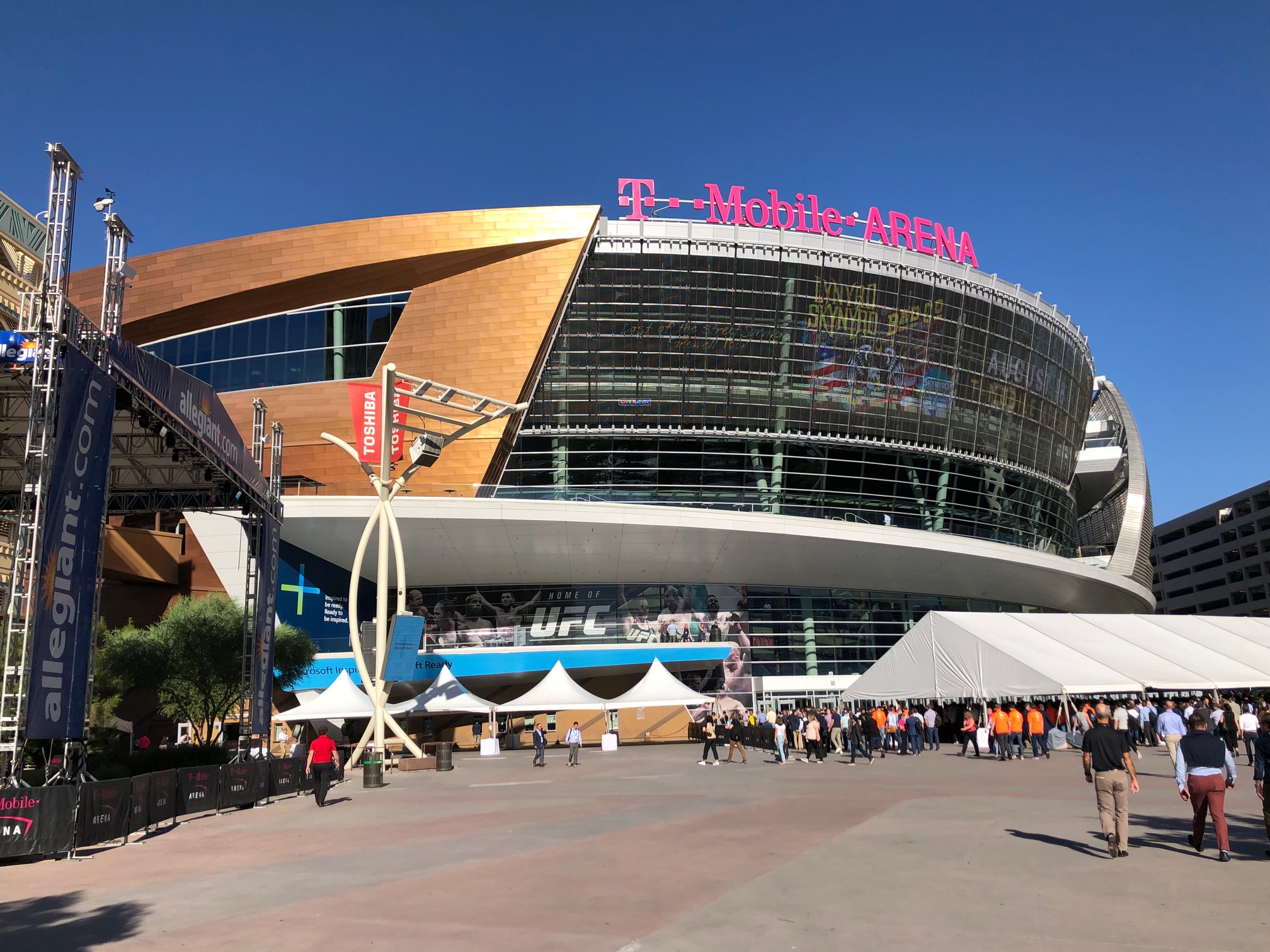 The day started in the Las Vegas T-Mobile Arena with the first Core Session opened by Gabriella Schuster (Corporate Vice President of Microsoft's Worldwide Partner Group (WPG)). She claimed that she works for a company that has strong values such as listening. As a result, they listened to their partners and cancelled their trial to charge Microsoft products to Silver and Gold partners all over the world . That was an exciting announcement applauded by all partners. Starting a partner conference with such a news make things obviously easier 😉. We may thus raise a slight doubt about the timing of this warmly welcomed announcement.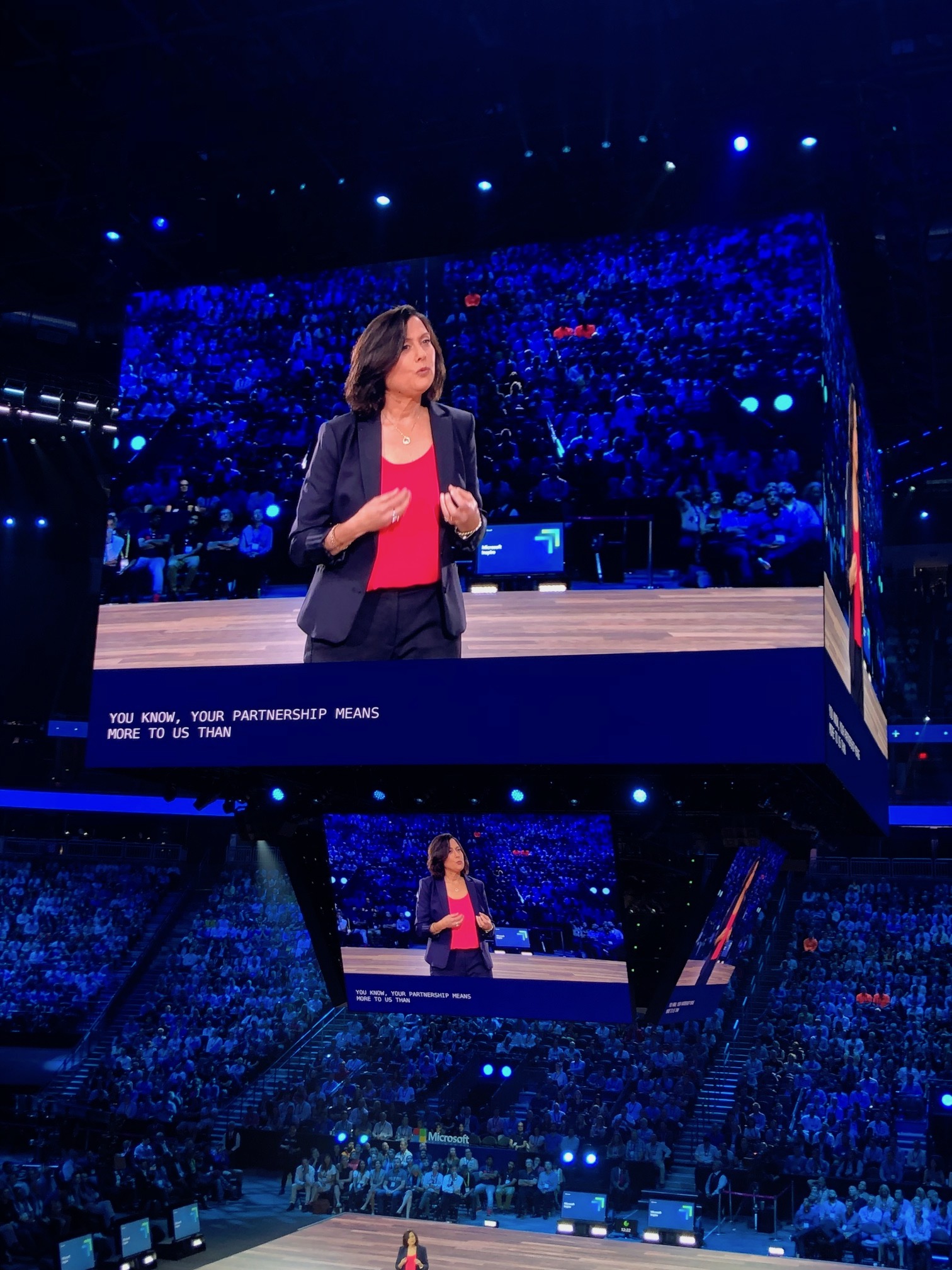 Microsoft's focus is set on users
The way Microsoft organizes its conferences is quite different from what I have seen the past 20 years. At Microsoft, the focus is mainly set on the power of the users and the way they can easily collaborate with their peers within an organization.
The goal is not to promote an incredible back office solution or technology. The goal is to focus on what the user can achieve within his/her company. We really feel this difference. The back-end technologies are only available to reinforce the power of « end users », as Microsoft calls them (as opposed to simple « customers »). The focus is clearly set on Collaboration (Teams & Office 365). Azure and SQL Server are just « back-end means » to achieve a better collaboration. However, it doesn't mean that there is no need for expertise on those layers 😉.
The way Microsoft presents its technologies is therefore really interesting. A use-case presented by Judson Althoff (Executive Vice President, Worldwide Commercial Business) about Unilever was promoted during the Core Session. Almost every Microsoft service (IoT, Azure, Teams, …) used by the customer was presented. The focus was set on how the customer improved its business, made it more efficient, more robust and even more compliant with environmental requirements (carbon-neutral production). Once again, a huge difference with Back-End focused technological companies.
As a logical « consequence » of the statements made during the Core Session, several presentations explained how Microsoft considers and addresses the security topics within the Cloud. Also there, we see the CEO's  footprint in pushing Azure, Open Source and Secure IT transition at Microsoft. Since the company focuses on Trust and on Partners, securing the customers become has become a core component of the business. This hasn't been always a priority for Microsoft and has thus changed a lot in the past months.
To me, Microsoft is not « cool again » (Gartner analysis), it has become cool 😉. The number of sessions claiming that Microsoft embraces Open Source software is a further evidence.
Link to the Core Session video
Keywords are : Collaboration, trust and security
User collaboration is a core strategy for Microsoft for which they have a strong and efficient weapon : Microsoft Teams. A product with the fastest user adoption ever since the company existed. More then 13 millions of users within two years. Thus, a lot of 20-minute sessions and demos on this topic were presented and Gabriella Schuster  put a strong focus on it during the Core session. Beside and below Teams, there is Office 365 and Sharepoint. Below Sharepoint, there is SQL Server. This summarizes the whole Microsoft strategy : User first, then Back-End. To start with Teams, an organization must be ready to embrace change to create value. The solution has a strong technical advantages. However, to promote it within an organization, the latter must be open to change and its users must be ready to change the way they used to work and collaborate.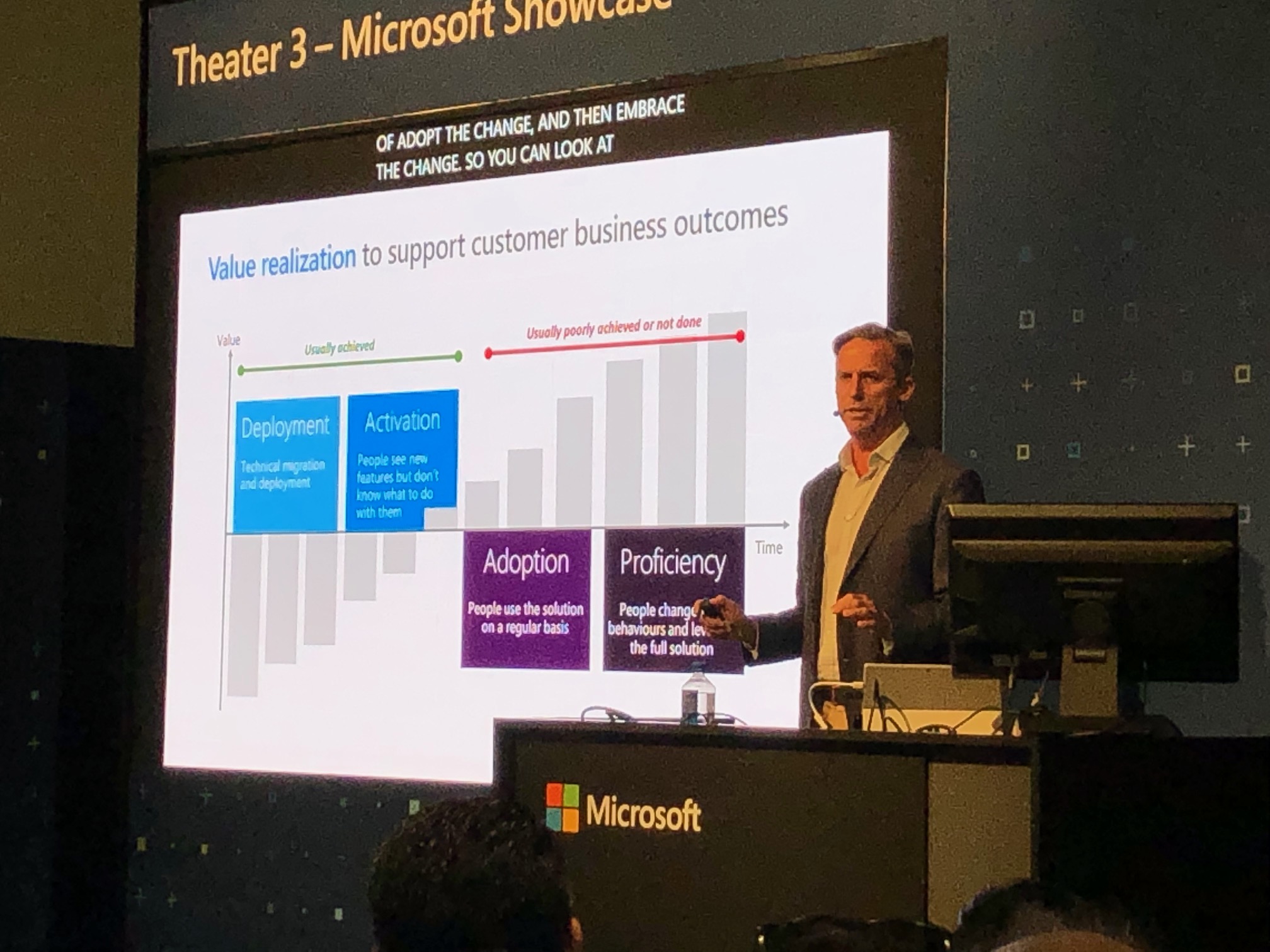 How about DevOps at Microsoft?
As a former Infrastructure engineer, I had to follow the sessions about DevOps at Microsoft (have a look below to understand the Microsoft's DevOps definition). As a software editor, Microsoft obviously had to embrace those practices for their own software.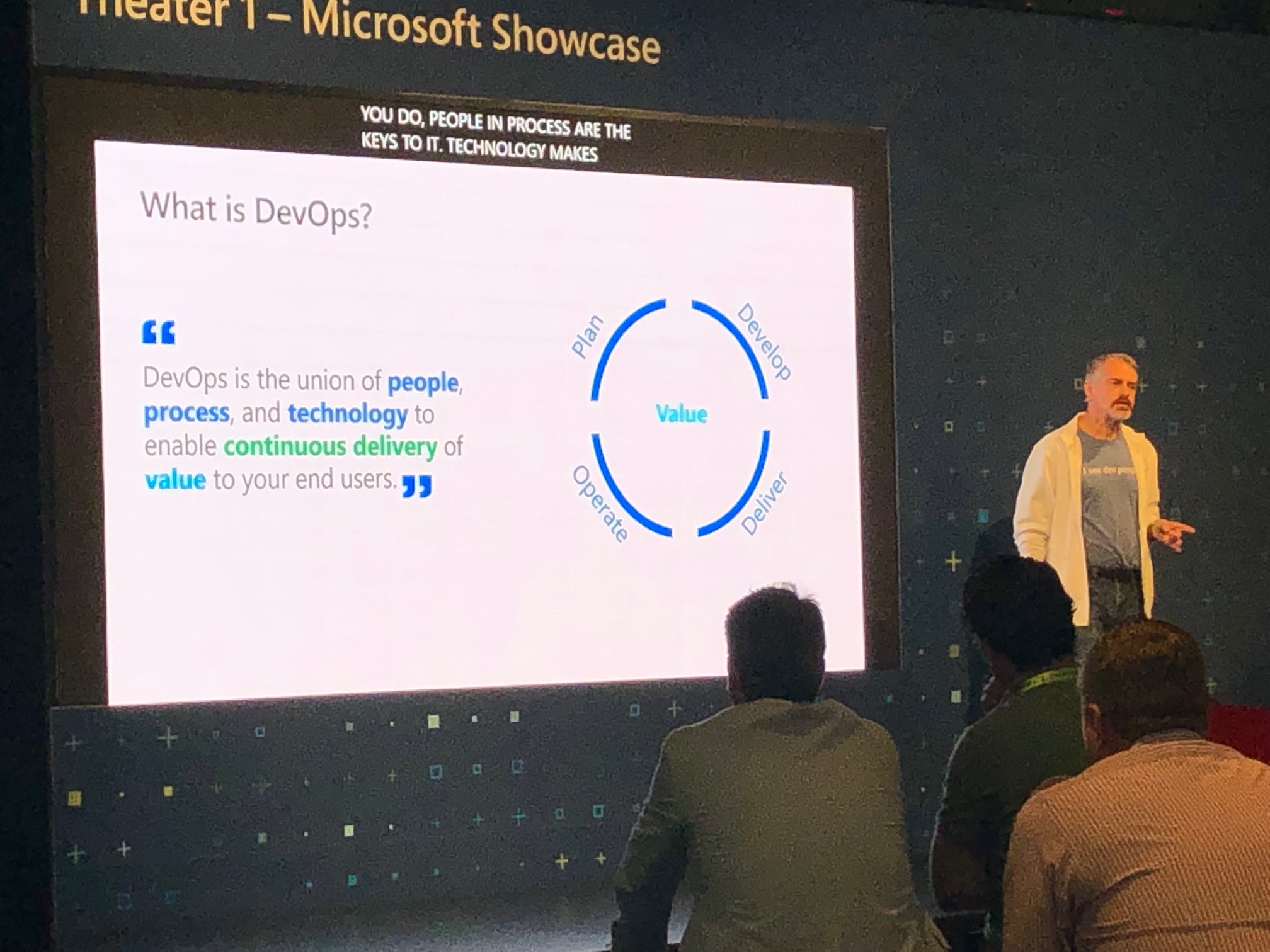 SQL Server: dbi services' core business
As a founder of dbi services, I couldn't attend this event without following at least one SQL Server session. Jack Tang, Director of Product Marketing SQL Server at Microsoft Corporate, presented the way to shift from "on prem SQL Server" databases to PaaS services within Azure. SSAS, SSIS and SSRS related SQL Server workloads may be the easier type of workloads to move to the PaaS Azure Cloud services. Mr. Tang also presented some quick paths to prioritize and perform such lifts. He estimates the duration of such projects between 2.5 and 9 months.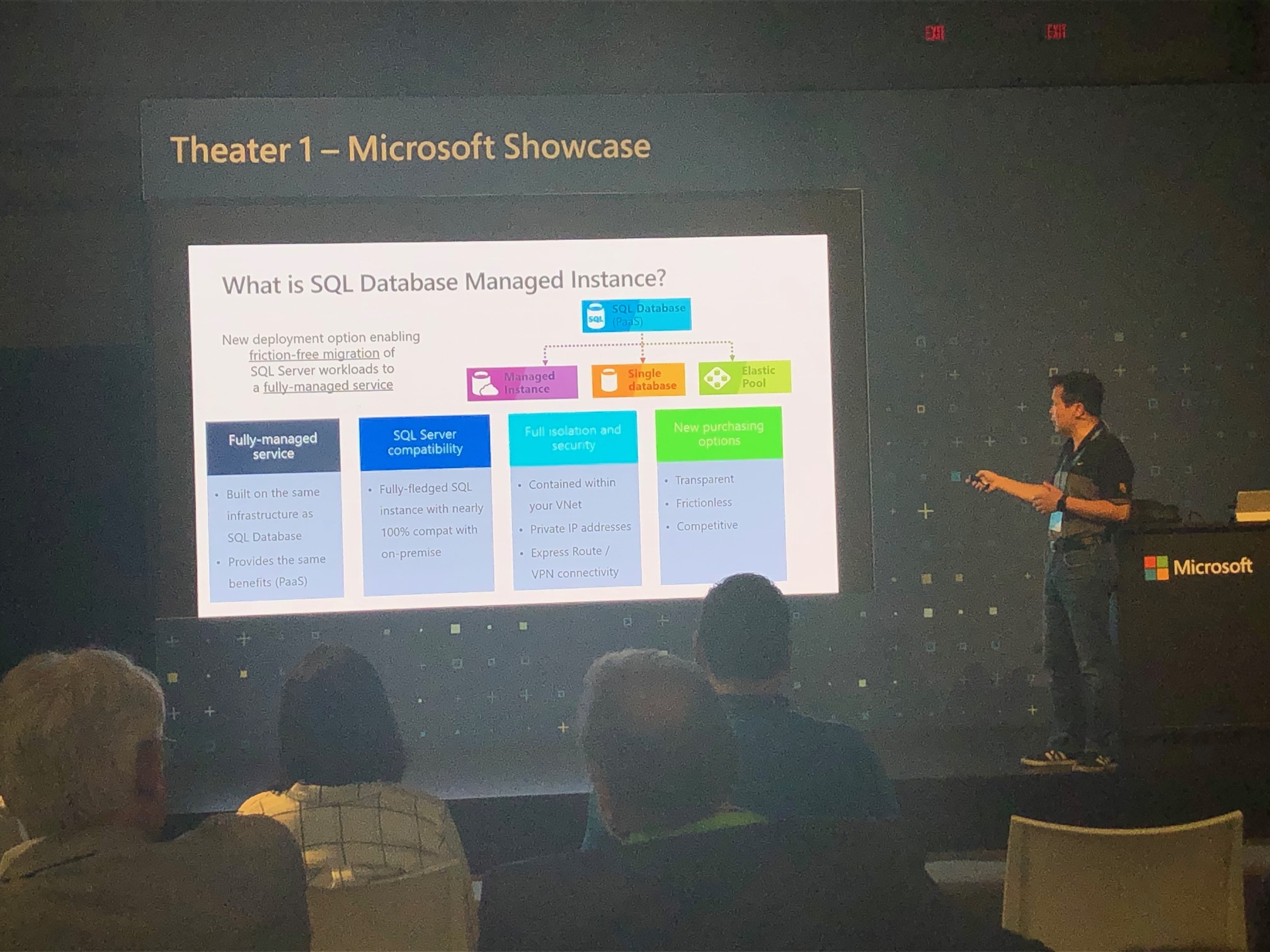 To conclude this post, it was an intensive and really interesting day and I am looking forward to the coming ones 👍.