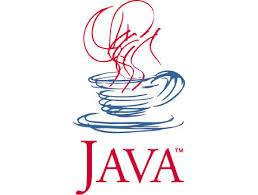 I have got a case for which I needed to use a custom Classloader, in order to find the list of classes and packages available across several software plugins materialized by a set of jar files. These jar files are intended to be located inside a particular place.
After googling, some solutions invited us to deploy external libraries. But I was not interested to manage another lib in my soft just for that purpose.
So, the solution was to recover all jars from the specific Classloader and loop on them in order to find out the classes and packages I was looking for.
This blog post is an extension of a previous one, that only looked for classes within the JVM context Classloader:
http://dbi-services.com/blog/java-get-class-names-from-package-string-in-classpath/
This example now, shows how to initiate a new child Classloader, to work with, and extract packages names in addition to Classes list available inside a root package name.
Following, you will see a complete Java class resolving this issue:
import

 java.io.File;


import

 java.io.FileFilter;


import

 java.net.URISyntaxException;


import

 java.net.URL;


import

 java.net.URLClassLoader;


import

 java.nio.file.Path;


import

 java.nio.file.Paths;


import

 java.util.ArrayList;


import

 java.util.Enumeration;


import

 java.util.TreeMap;


import

 java.util.TreeSet;


import

 java.util.jar.JarEntry;


import

 java.util.jar.JarFile;





/**




 

* @author Philippe Schweitzer, dbi services Switzerland


 

*


 

*

 It is a Class that demonstrates how to list Classes and Packages from a given




 

*

 root package name.




 

*


 

*

 This class uses a specific Classloader in order to lookup into jar files




 

*

 located at a dedicated place (and not in all JavaSE library ).




 

*


 */


public class RessourceFinderExample {

    

/* Root package name */


    private static final String packageName = 

"YOUR PACKAGE NAME"

;

    

/* Paths list to jar files */


    private static final String[] classPaths = {

"plugins"

, 

"."

, 

"dist"

};

    

/**




     

*

 Main method

,

 it creates the Classloader and displays a consolidated




     

*

 result.




     

*


     

* @param

 args no argument required




     */


    public static void main(String args[]) {

        URLClassLoader cl = new URLClassLoader(findJarURLsInClasspath(), Thread.currentThread().getContextClassLoader());

        System.out.println(

""

);

        TreeSet<String> packages = RessourceFinderExample.getPackageFromPackage(packageName, cl);

        System.out.println(

""

);
        System.out.println(

"-- CONSOLIDATED  RESULT --"

);
        System.out.println(

""

);

        for (String packageString : packages) {
            System.out.println(

"   PACKAGE : "

 + packageString);


        }



        System.out.println(

""

);
        System.out.println(

"--------------------------"

);
        System.out.println(

""

);

        TreeMap<String, Class> classes = RessourceFinderExample.getClassesFromPackage(packageName, cl);

        System.out.println(

""

);
        System.out.println(

"-- CONSOLIDATED  RESULT --"

);
        System.out.println(

""

);

        for (Class c : classes.values()) {
            System.out.println(

"   CLASS   : "

 + packageName + 

"."

 + c.getCanonicalName());


        }



        System.out.println(

""

);
        System.out.println(

"--------------------------"

);
        System.out.println(

""

);


    }



    

/**




     

*

 Method that finds all jar files available in given dedicated classpath




     

*

 places. It serves for an URLClassloader initialization.




     

*


     

* @return

 List of jar files URLs




     */


    private static URL[] findJarURLsInClasspath() {
        URL url;

        ArrayList<URL> jarURLs = new ArrayList();

        for (String path : classPaths) {

            File[] jars = new File(path).listFiles(new FileFilter() {
                public boolean accept(File pathname) {

                    return pathname.getName().toLowerCase().endsWith(

".jar"

);


                }




            });



            if (jars != null) {
                for (int i = 0; i < jars.length; i++) {
                    try {
                        System.out.println(

"JAR Path: "

 + jars[i].getAbsolutePath());


                        url = jars[i].toURI().toURL();





                        jarURLs.add(url);



                    } catch (Exception e) {



                    }




                }




            }




        }



        URL[] urls = jarURLs.toArray(new URL[0]);
        return urls;


    }



    

/**




     

*

 Method that returns all jar files registered in the given URLClassloader




     

*

 and which are present in dedicated classpath places.




     

*


     

* @return

 List of jar files URLs




     */


    private static URL[] getJarURLs(URLClassLoader cl) {
        URL[] result = cl.getURLs();
        ArrayList<URL> urls = new ArrayList();

        for (URL url : result) {

            try {


                Path jarPath = Paths.get(url.toURI());



                for (String classPathString : classPaths) {



                    Path classPath = Paths.get(classPathString).toAbsolutePath();



                    if (jarPath.startsWith(classPath)) {


                        urls.add(url);




                    }




                }



            } catch (URISyntaxException ex) {


            }




        }



        result = new URL[urls.size()];


        result = urls.toArray(result);



        return result;


    }



    

/**




     

*

 Method that returns all classes available underneath a given package




     

*

 name.




     

*


     

* @return

 Set of Classes




     */


    private static TreeMap<String, Class> getClassesFromPackage(String pckgname, URLClassLoader cl) {
        TreeMap<String, Class> result = new TreeMap();
        ArrayList<File> files = new ArrayList();

        for (URL jarURL : getJarURLs(cl)) {


            getClassesInSamePackageFromJar(result, pckgname, jarURL.getPath(), cl);




        }



        return result;


    }



    

/**




     

*

 Method that fills TreeMap with all classes available in a particular jar




     

*

 file

,

 underneath a given package name.




     

*


     */


    private static void getClassesInSamePackageFromJar(TreeMap<String, Class> result, String packageName, String jarPath, URLClassLoader cl) {
        JarFile jarFile = null;
        try {

            System.out.println(

""

);
            System.out.println(

"** IN JAR : "

 + jarPath);
            jarFile = new JarFile(jarPath);

            Enumeration<JarEntry> en = jarFile.entries();
            while (en.hasMoreElements()) {


                JarEntry entry = en.nextElement();


                String entryName = entry.getName();

                packageName = packageName.replace(

'.'

, 

'/'

);

                if (entryName != null && entryName.endsWith(

".class"

) && entryName.startsWith(packageName) && !entryName.substring(packageName.length() + 1).contains(

"/"

)) {

                    try {
                        Class<?> entryClass = cl.loadClass(entryName.substring(0, entryName.length() - 6).replace(

'/'

, 

'.'

));
                        if (entryClass != null) {


                            result.put(entryClass.getCanonicalName(), entryClass);


                            System.out.println(

"   CLASS   : "

 + packageName + 

"."

 + entryClass.getCanonicalName());


                        }


                    } catch (Throwable e) {


//                        System.err.println("Error instanciating: " + entryName + " " + e.toString());




                    }




                }




            }


        } catch (Exception e) {
        } finally {
            try {
                if (jarFile != null) {


                    jarFile.close();




                }


            } catch (Exception e) {


            }




        }




    }



    

/**




     

*

 Method that returns all package names underneath a given root package




     

*

 name.




     

*


     

* @return

 Set of Classes




     */


    private static TreeSet<String> getPackageFromPackage(String pckgname, URLClassLoader cl) {
        TreeSet<String> result = new TreeSet();

        for (URL jarURL : getJarURLs(cl)) {


            getPackageInPackageFromJar(result, pckgname, jarURL.getPath(), cl);




        }



        return result;


    }



    

/**




     

*

 Method that fills TreeMap with all package names in a particular jar




     

*

 file

,

 underneath a given root package name.




     

*


     */


    private static void getPackageInPackageFromJar(TreeSet<String> result, String packageName, String jarPath, URLClassLoader cl) {
        JarFile jarFile = null;
        try {
            System.out.println(

""

);
            System.out.println(

"** IN JAR : "

 + jarPath);

            jarFile = new JarFile(jarPath);

            Enumeration<JarEntry> en = jarFile.entries();
            while (en.hasMoreElements()) {


                JarEntry entry = en.nextElement();


                String entryName = entry.getName();

                packageName = packageName.replace(

'.'

, 

'/'

);

                if (entryName != null && entryName.endsWith(

"/"

) && entryName.startsWith(packageName + 

"/"

)) {

                    try {
                        String packageEntryName = entryName.substring(packageName.length() + 1);
                        packageEntryName = packageEntryName.substring(0, packageEntryName.indexOf(

"/"

));

                        result.add(packageName.replace(

'/'

, 

'.'

) + 

"."

 + packageEntryName);

                        System.out.println(

"   PACKAGE : "

 + packageName.replace(

'/'

, 

'.'

) + 

"."

 + packageEntryName);
                    } catch (Throwable e) {


                    }




                }




            }


        } catch (Exception e) {
        } finally {
            try {
                if (jarFile != null) {


                    jarFile.close();




                }


            } catch (Exception e) {


            }




        }




    }