Introduction
OCI stands for Oracle Cloud Infrastructure and the command line client (CLI) keep the same name: oci
The aim of this guide is to give a practical step by step quick flow, that I used on all new created vm, in order to have the oci cli working in no time.
Installation
The install directory is $HOME/oracle_cli with no optional packages. I added comments in the screenshot trace:
Create the access keys
These keys can be created by using ssh-keygen or the fresh installe oci client. Let's use the oci client.
Create the API Key from the user page
Grab generated public key
and copy it into the "Add API Key" window from "Identity > Users > User Details" page of your user.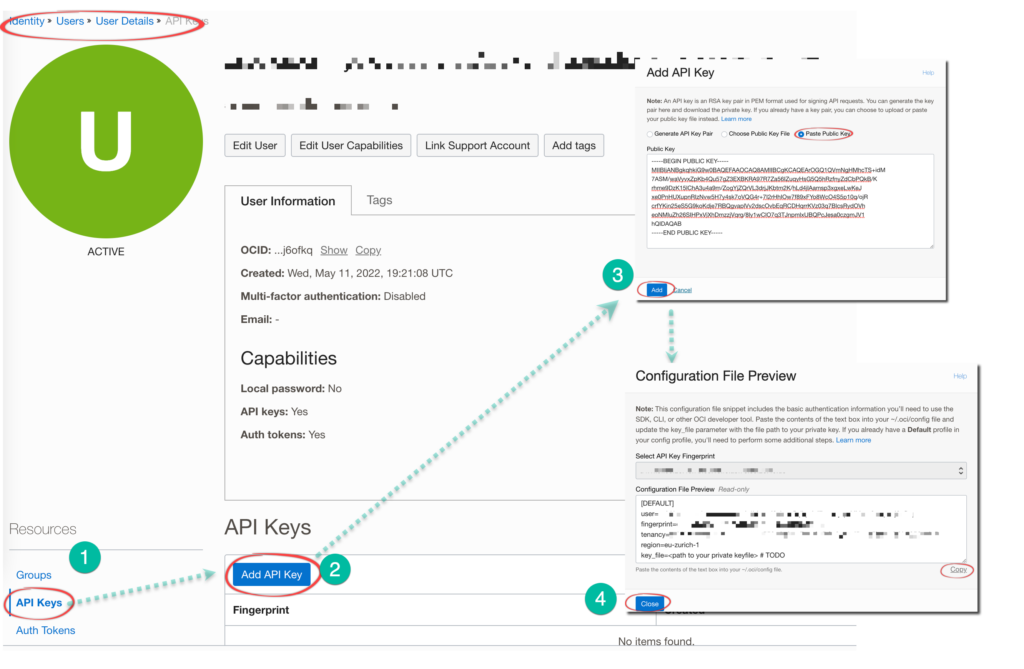 Final step, copy the generated config file from the "Configuration File Preview" window into the $HOME/.oci/config file.
At this moment the environnement is configured and oci commands can be executed (example bellow on dns parameters):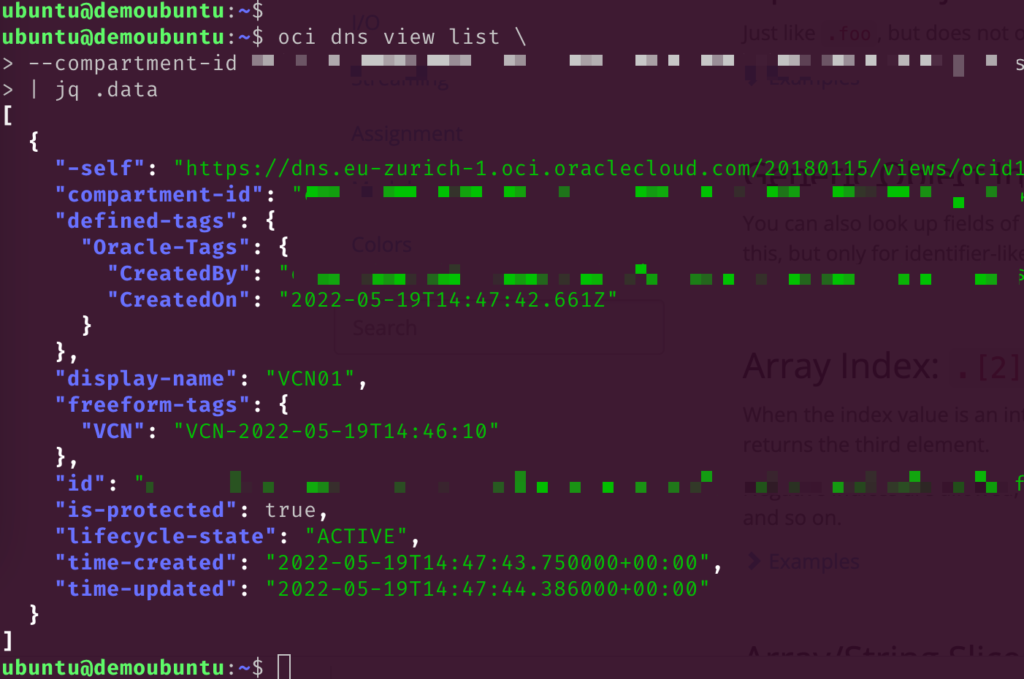 Ressources: