2022.pgconf.eu is currently happening in Berlin. We have a record number of 600 attendees, this makes it the largest ever PostgreSQL Conference Europe and we're hitting the hard limits of the venue. But even with that number of people it still feels comfortable.
Just before the opening started yesterday, this is how the room looked like: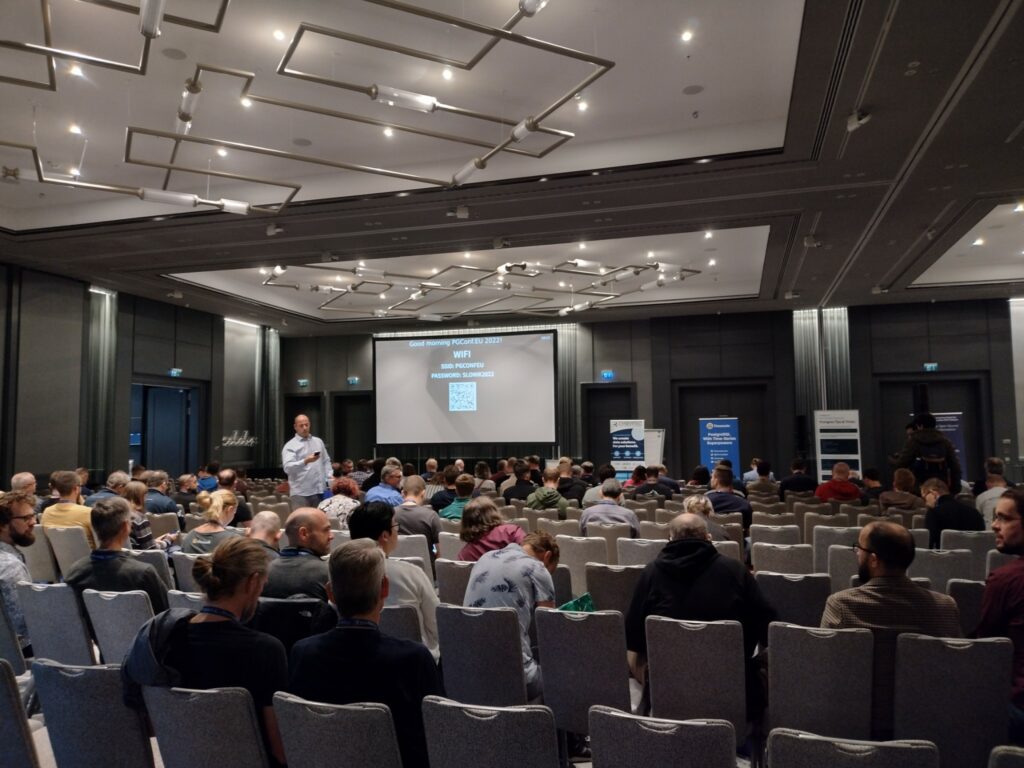 When it finally started the room was packed. It is really amazing to see how PostgreSQL is attracting more and more people and companies, we've been growing every year and I am sure this trend will continue. We have the full first floor of the venue for the conference, and you can imagine how large that is based on the number of rooms (we even have child care this year, to make it even easier for people to attend):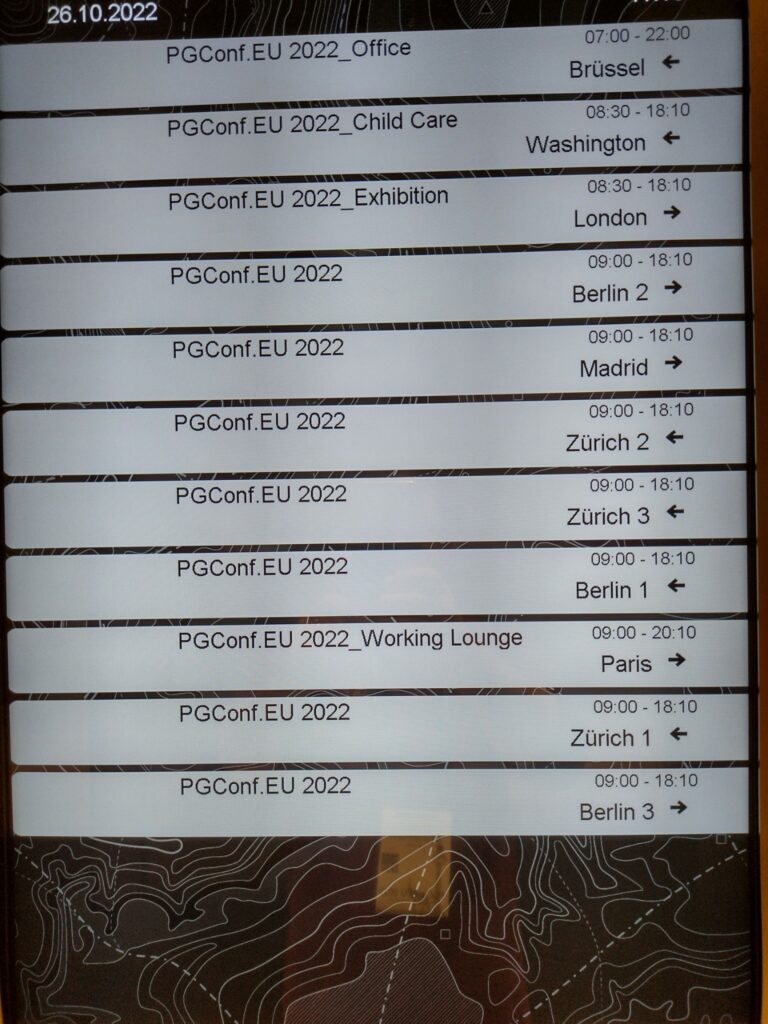 Without the sponsors such an event could not be organized, and of course we're here: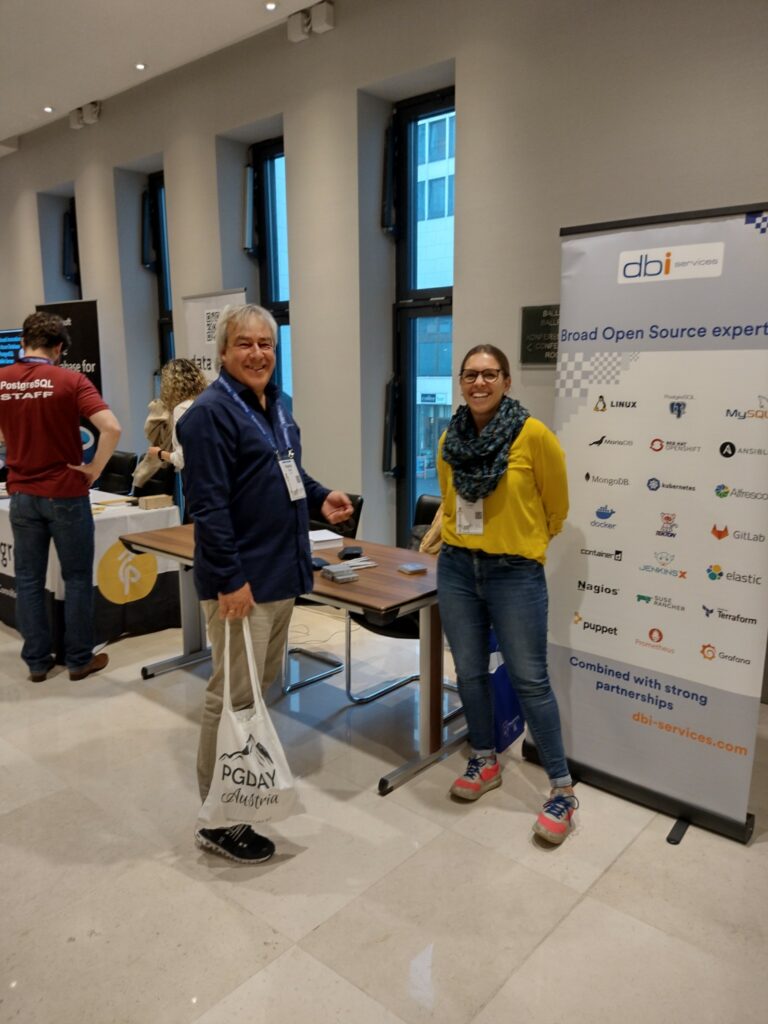 Julia is running around quite nervously right now, because she is just before her talk. That's part of the business and I am sure here talk will be great. There is no better to learn than presenting around a topic.
Yesterday we had the official community party and some people are still recovering from that. This was my chance to take another of these photos (we already did that in 2019 in Milan):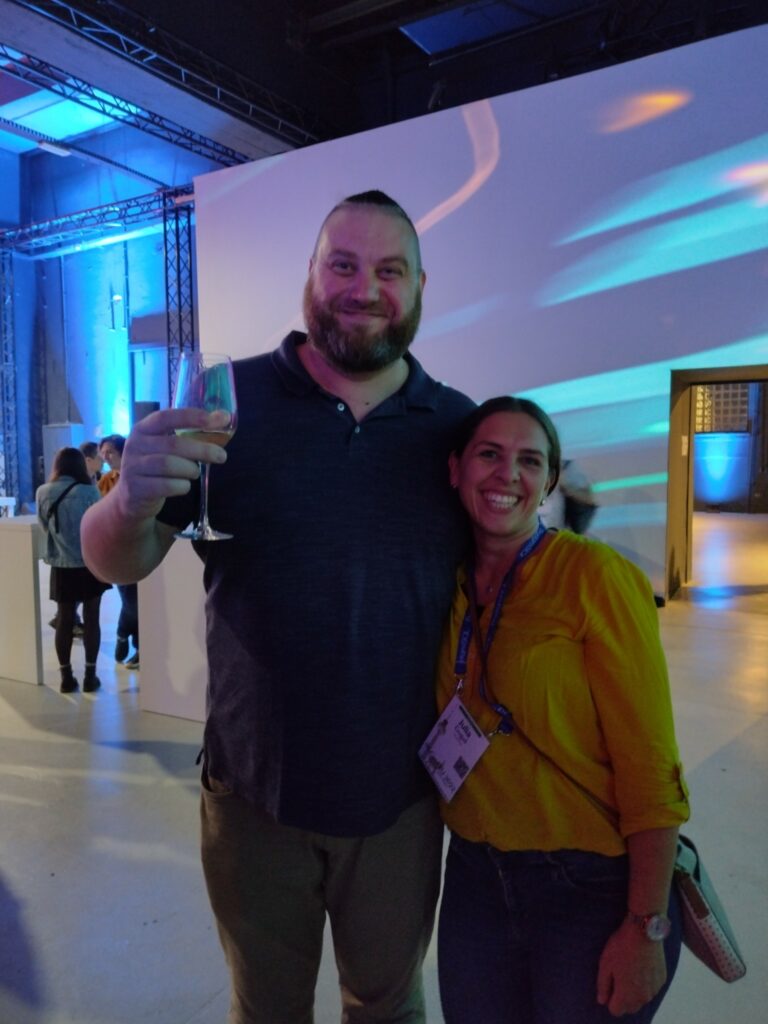 Tomorrow evening the conference will close with lightning talks, and proposal are coming in: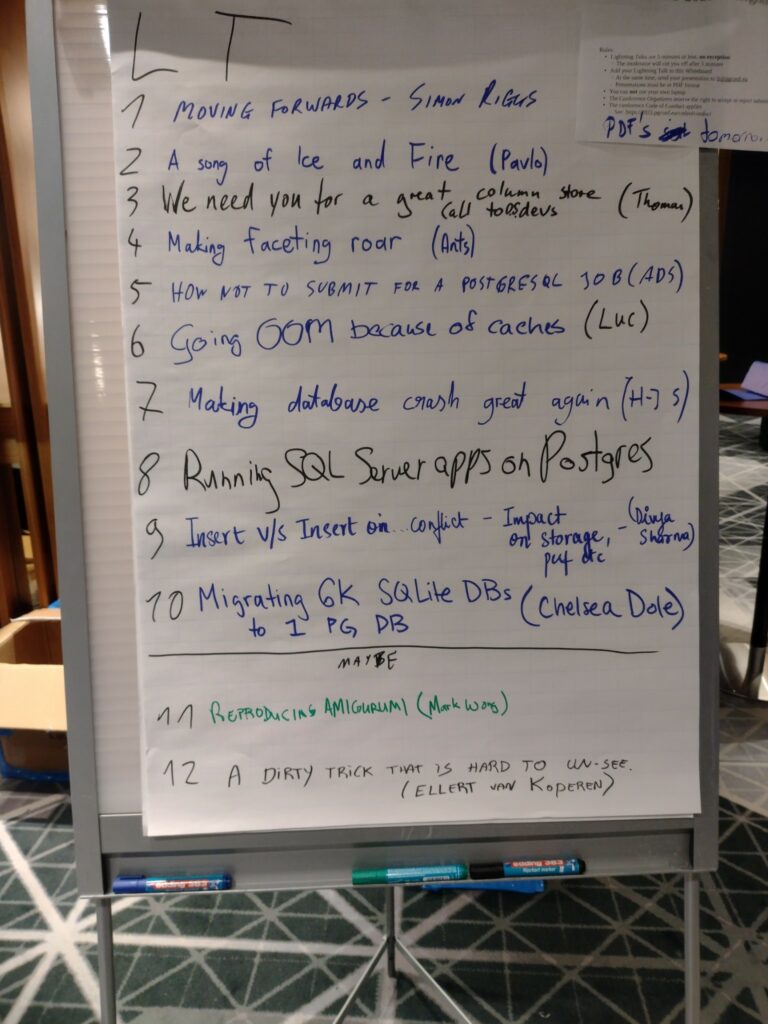 Thanks to all the speakers and volunteers, without you, we could not make that happen. Still one a half day to go and then we're just one year before PostgreSQL Conference Europe. Hope to see you next year.