It is hot in Europe, it is summer, enjoy, but technology moves fast so you have the chance to already prepare for the next conferences. The IT Tage 2017 will happen the 11th to 14th of December this year and we are happy to be there again.



This event covers a wide range of topics and we will be there again covering and talking about:
In addition you will have the chance to join Jan from EnterpriseDB speaking about the differences between Oracle and PostgreSQL. If you want to hear more about that, you might want to join the PostgreSQL Conference Europe this year.

Maybe Jan and me get the chance to talk there as well, we submitted an interesting session, stay tuned.
Chances are high that you may find us at the ukoug, too:

… and we'll be at the #DOAG2017 for sure this year again.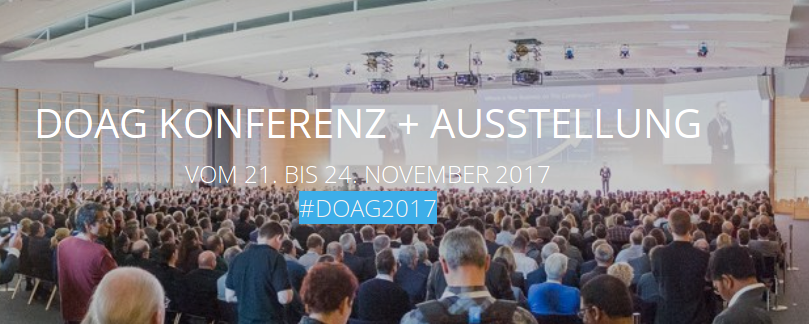 Hope to see you soon… Cheers, discussions ahead …