So the first day of the Oracle OpenWorld 2011 is over. This introduction day was dedicated to Oracle Users, Oracle Partner Forums, and the Welcome Keynote. It already showed some interesting stuff and finished with a new announcement.
Most of the day was focused on Oracle Partner Network news, status and forecast. It gave a good overview of the different tools available and enhancements in the Oracle Partner portal, including a new Service Catalog released on December 2011. The OPN portal and the Service Catalog will make it possible to find Oracle partners based on specialization and region, but also to manage success stories for instance.
However, the major event of the day was clearly the Welcome Keynote of Larry Ellison, who focused on the "Exatech" solutions.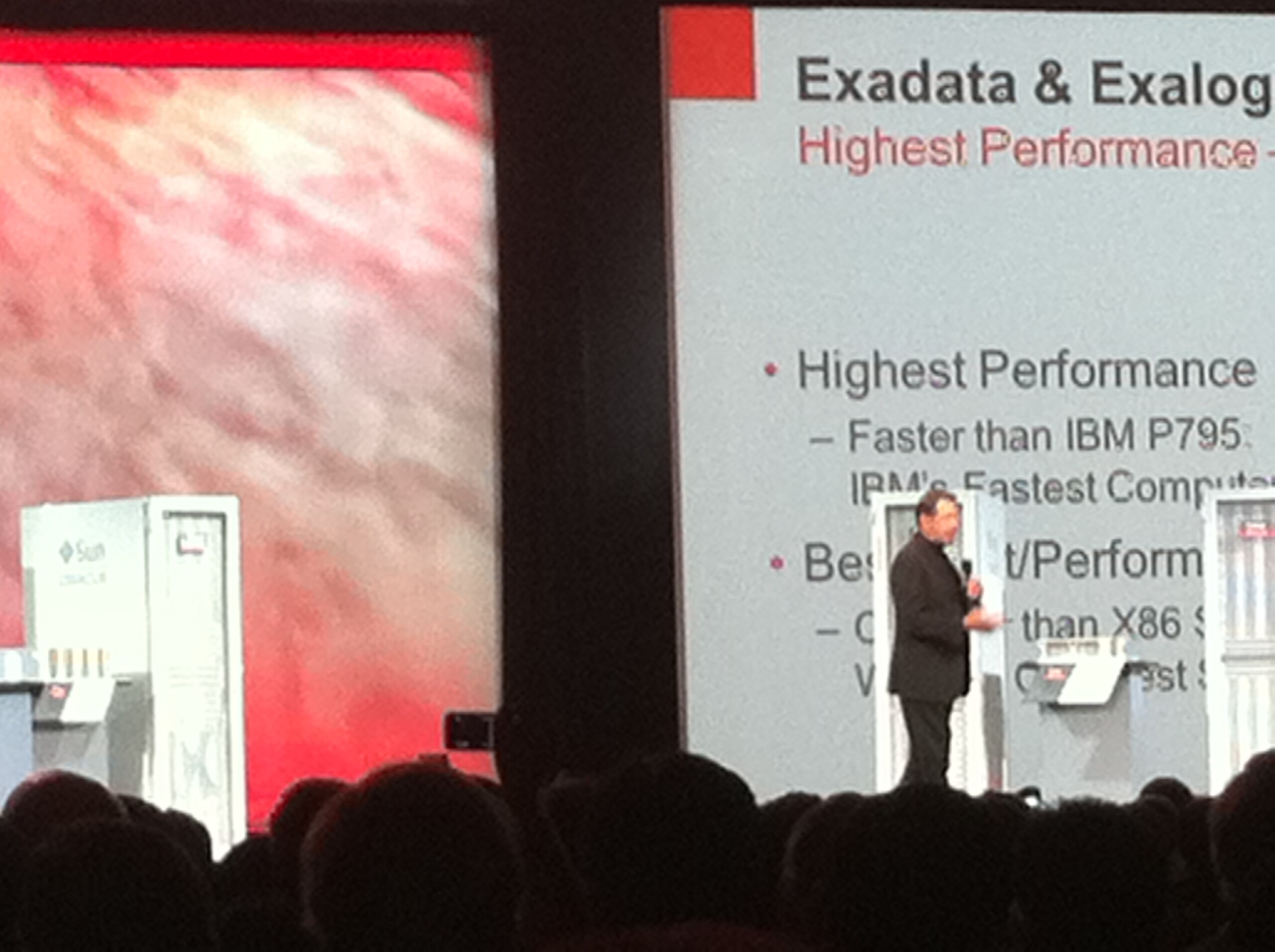 Originally, this portfolio was composed of Exadata and Exalogic. The first one is dedicated on running Oracle Databases while the second one is Middleware (Weblogic) oriented. The principle is a merge of Oracle latest software and (formally) Sun hardware, the so called "Engineered Solutions".  As I said on my twitter feed, this really brings Sun purchase by Oracle to real life.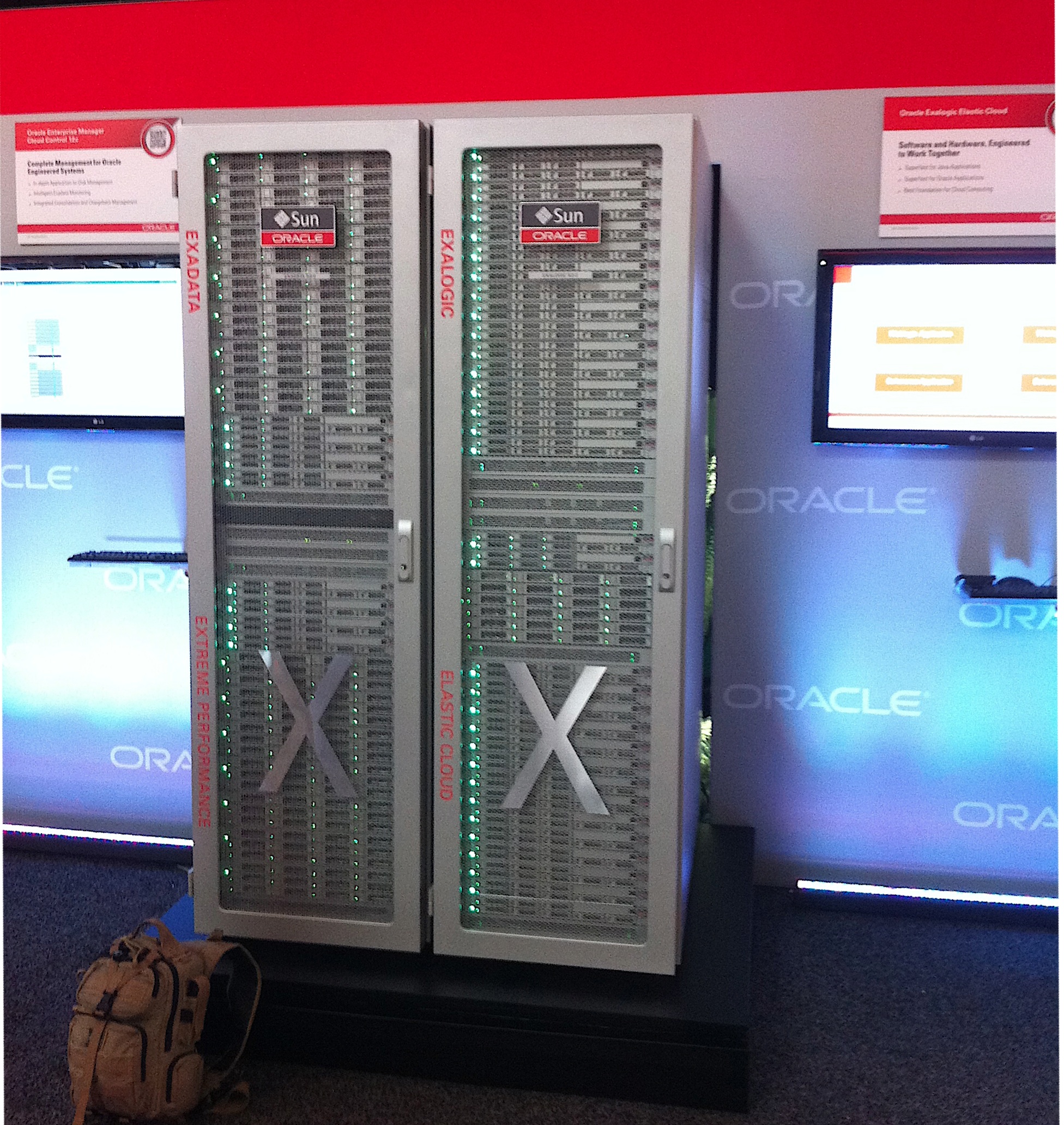 The leitmotiv of the Engineered Solutions is "parallel everywhere", including Storage, Network, and Processing (CPU / Memory). "Thanks to Data Compression and Parallelization Exadata reduces the storage requirements by 10x and accelerates the performances by 10x" Ellison said.
Two weeks ago, Oracle announced the "Database Appliance", a 4U rack including 2 Oracle Enterprise Linux server and SSD storage. This is a kind of "plug-and-play" box including Oracle Enterprise Database and offering a "pay-as-you-grow" solution, which allows disabling unused CPUs to reduce Oracle Database licensing costs.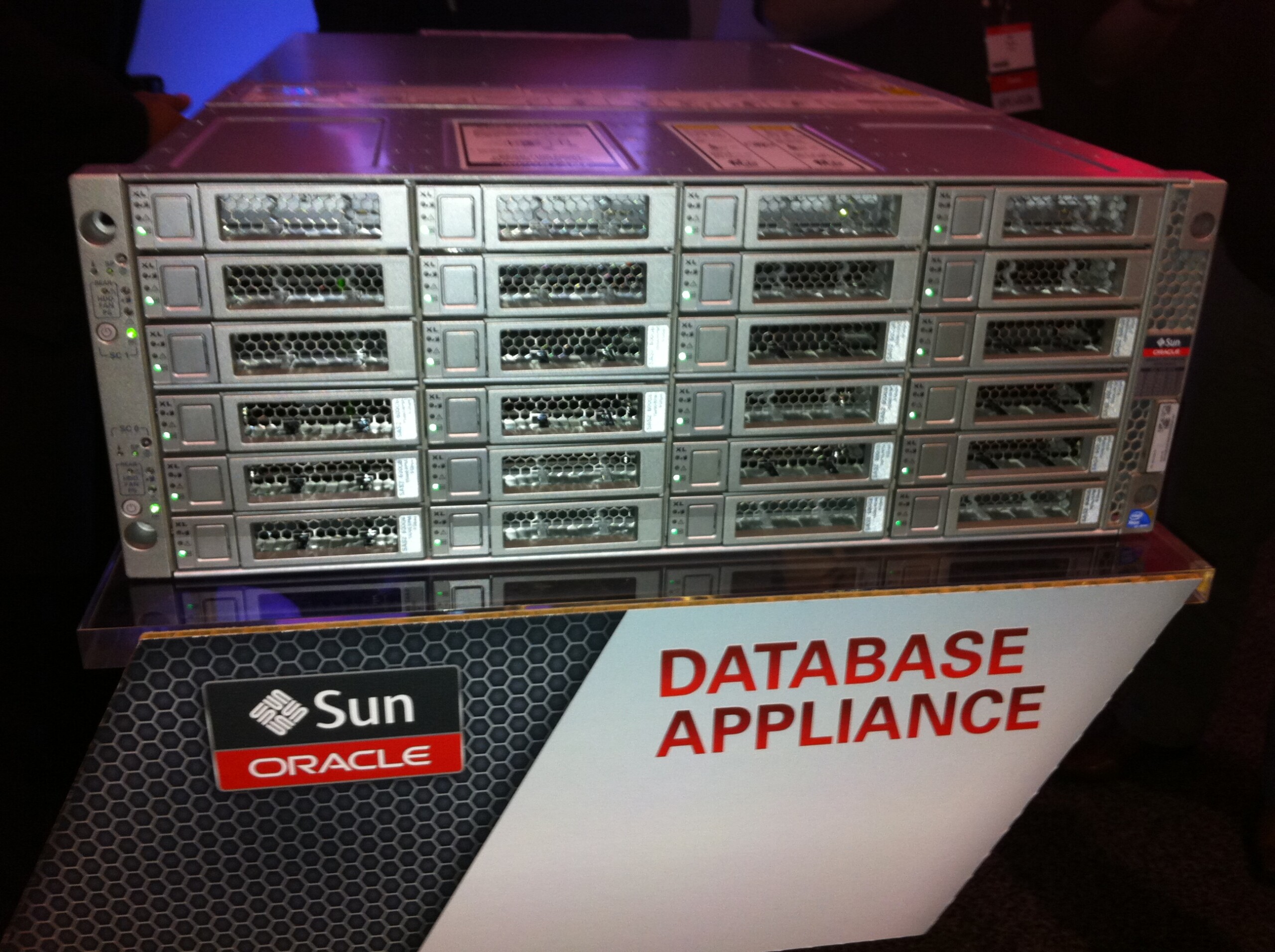 Each rack includes:
24 Intel Xeon cores
192GB Memory (96 per
12TB raw storage
292 GB solid state storage
It is sold as a No Single Point of Failure solution, which is pretty true except for Disaster Recovery cases. The box itself costs around $ 50'000 and starts with 2 Cores Enterprise licensing.
To complete this range of Exa-solutions, Ellison today announced the new "Exalytics", an engineered solution like Exadata or Exalogic dedicated to InMemory Analytics.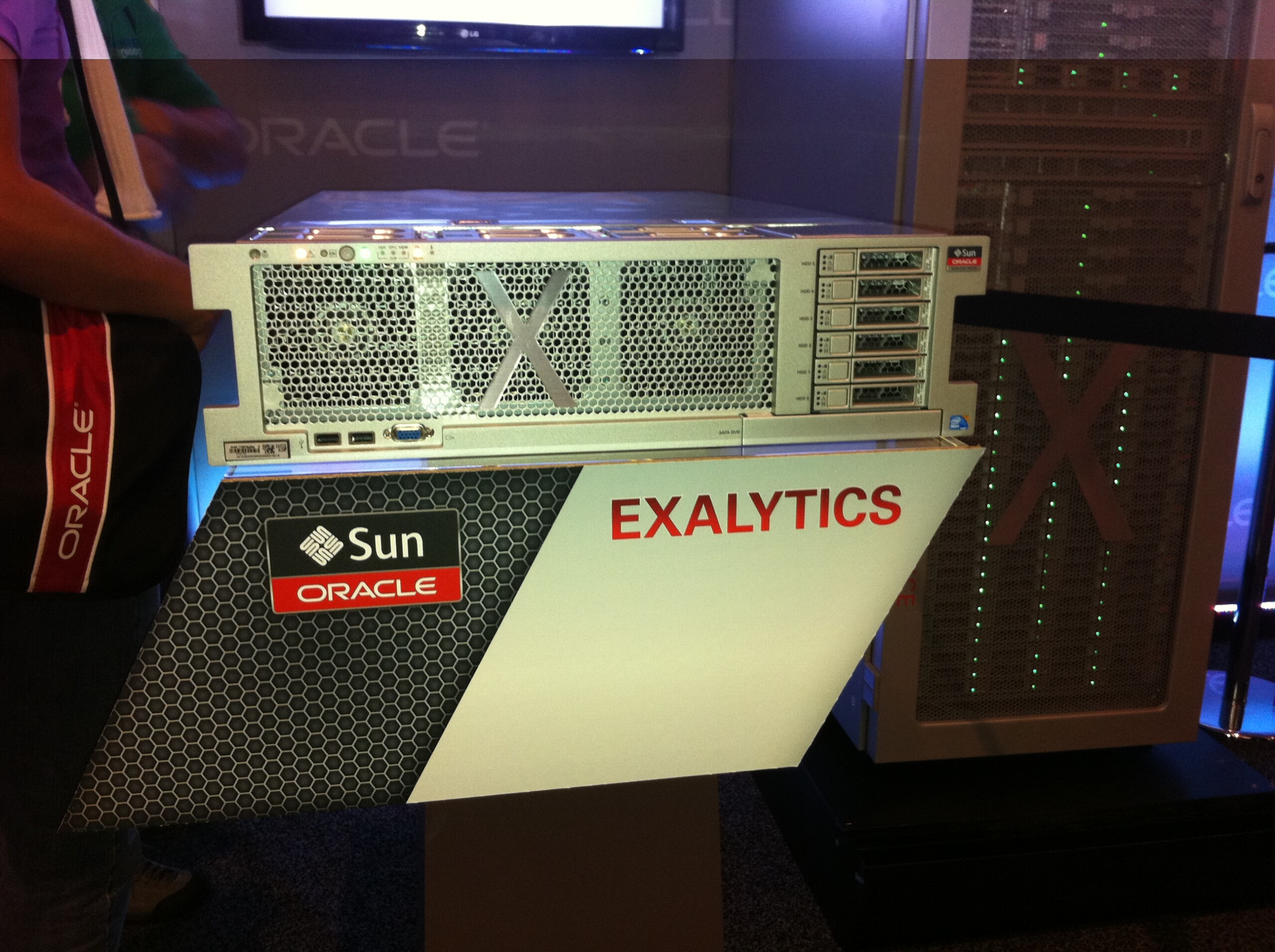 Exalytics is based on TimesTen InMemory databases, either relational or MOLAP with Essbase, a TimesTen InMemory Analytics module and the BI portfolio. It runs on a box including 1TB DRMAN. This solution should drive to "analysis at the speed of thought" according to Ellison.
Finally I could take a glance at the Oracle Enterprise Manager 12g as it was presented in its Cloud version for Exadata and Exalogic. My first impression is that the UI looks much better and is easier to navigate than with 11g. I will provide more info on this during the next days and let you know.
Enjoy! 🙂