I have been spending the week-end in Amsterdam. After a nice city tour, I will be heading to the TechEd 2012 tomorrow.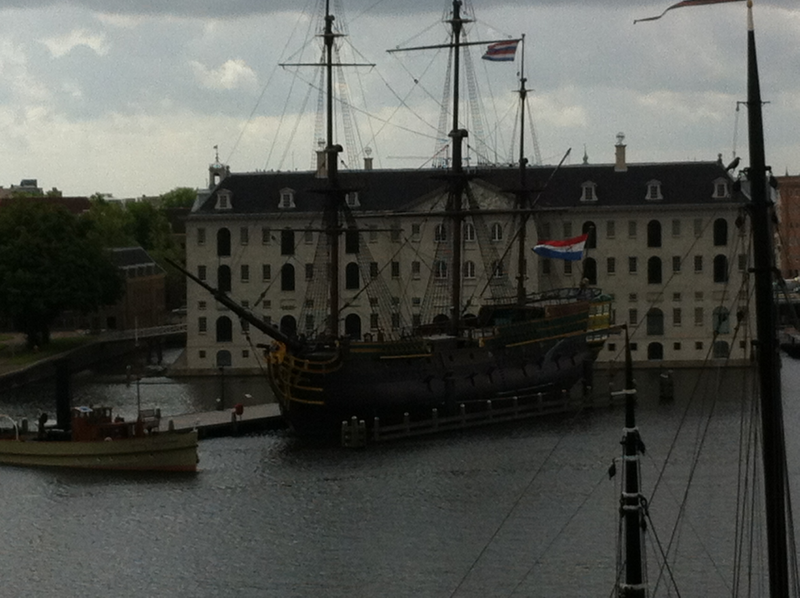 Well, not quite, it is the pre-conference seminar.
But today, I go to soak up this week's conferences and workshop's atmosphere and also register myself in advanced for tomorrow.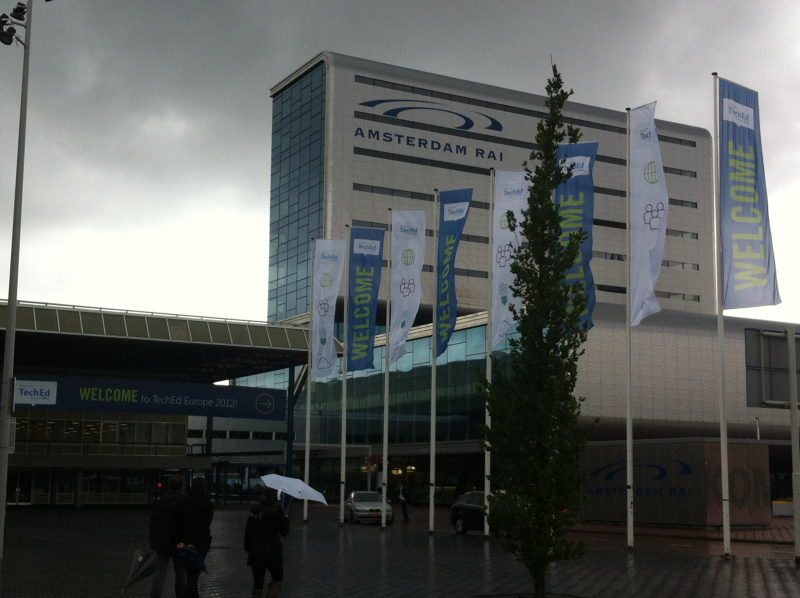 Despite the wind and rain, I arrived at the "Amsterdam RAI Convention Center".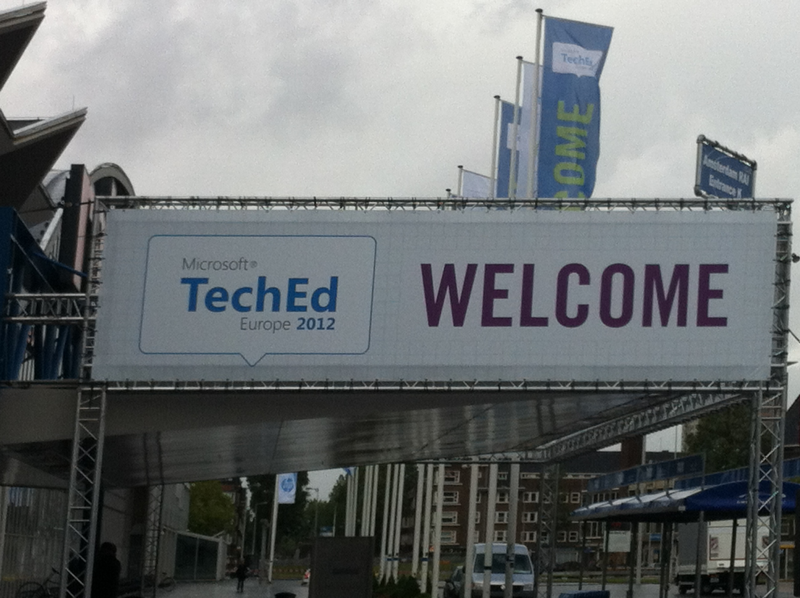 After a few minutes I got my badge, a nice Microsoft TechEd bag and the Session Guide.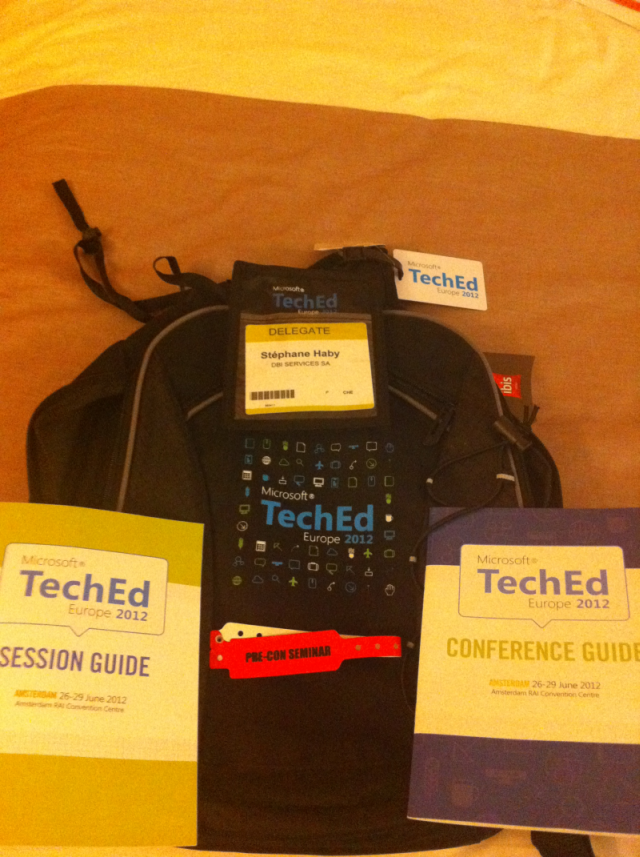 Now I am ready for the first day, starting in particular with Thomas LaRock and Denny Cherry on SQL Server 2008R2/2012 performance tuning and optimization session tomorrow.
See you tomorrow for more news about the TechEd 2012!:-D