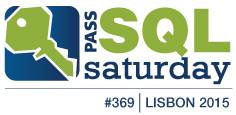 The last week-end, I was at the SQL Saturday 369 that held in Lisbon. If you take a look at the agenda, you'll probably see that there is a lot of interesting sessions with a lot of famous speakers. Unfortunately, I was not able to attend to all sessions, so I decided to focus only on those that have a direct correlation with my work.
First, 2 "headache" sessions given by Paul White (aka @SQL_Kiwi) about the query optimizer and some internal stuffs. The QO is definitely a very interesting topic and I'm always willing to discover more and more with guys like Paul to improve my skills.
Then, 2 sessions about In-Memory features with SQL Server 2016. In fact, I'm already aware about potential new features about the next SQL Server version, but attending to a session given by Niko Neugebauer about columnstore and discuss about next features adds always a certain value for sure. Thanks Niko and Murilo Miranda for your sessions!
Finally another "headache" session to finish this day about batch mode and CPU archictectures given by Chris Adkin. We had a very deep dive explaination about batch mode and how it improves performance with CPU savings.
Moreover, it was also the opportunity to meet some of my SQL Server MVP friends like Jean-Pierre Riehl andFlorian Eiden …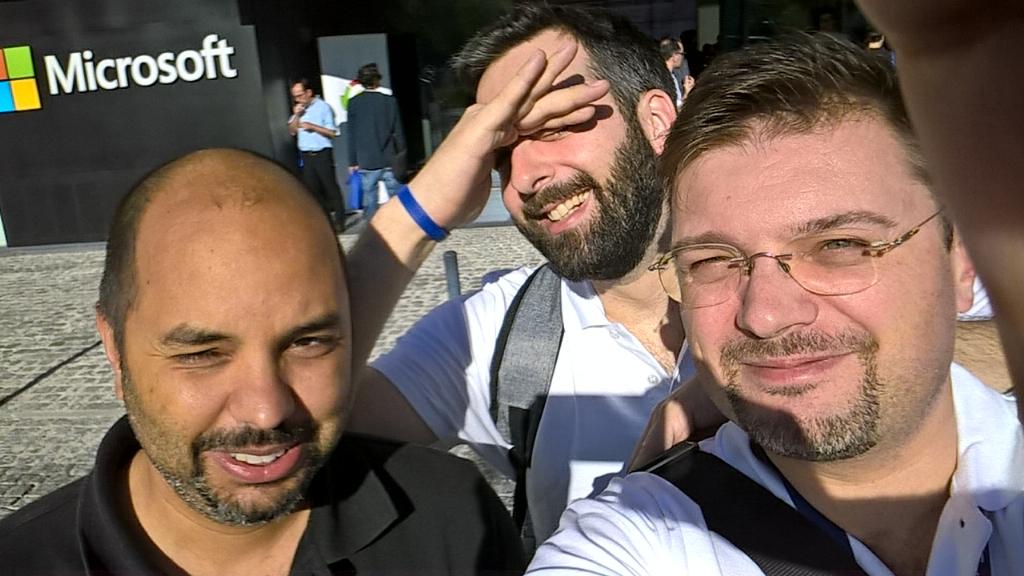 … and have a good dinner with the SQL Saturday staff and other speakers. A lot of countries represented here: Portugal, Germany, UK, New Zealand, France and probably others.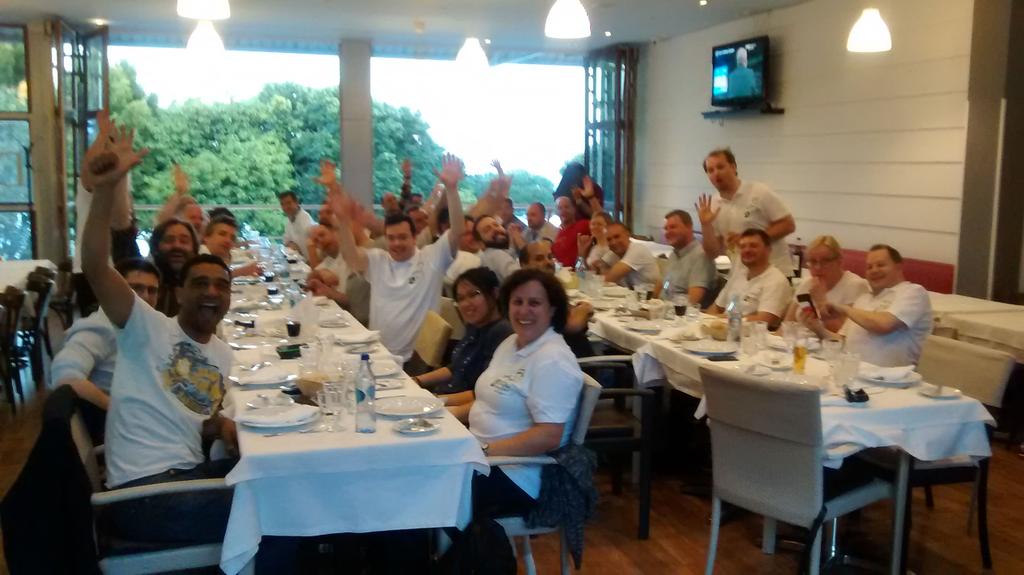 A beautiful city, a good weather, a lot of very good speakers and a very good staff … maybe the secret sauce of a successful SQL Server event!
I'm pretty sure that it will be the same to the next SQL Saturday in Paris and I will be there (maybe as a speaker this time)
By David Barbarin