For my first "dbi visit", I went to Darmstadt, in Germany, to attend SQL Konferenz 2019.
There were more than 50 sessions over two days (20 & 21.02.2019) in several areas as SQL Administration, BI, DevOps, Azure & BigData.
I decided to write a short glimpse of the most appreciated sessions.
Keynote
To start this event, they introduced the German SQL Server community (PASS.de) and the upcoming meetings this year, the well-known people are present on stage. Let's say this year we celebrated the 15th anniversary of this conference.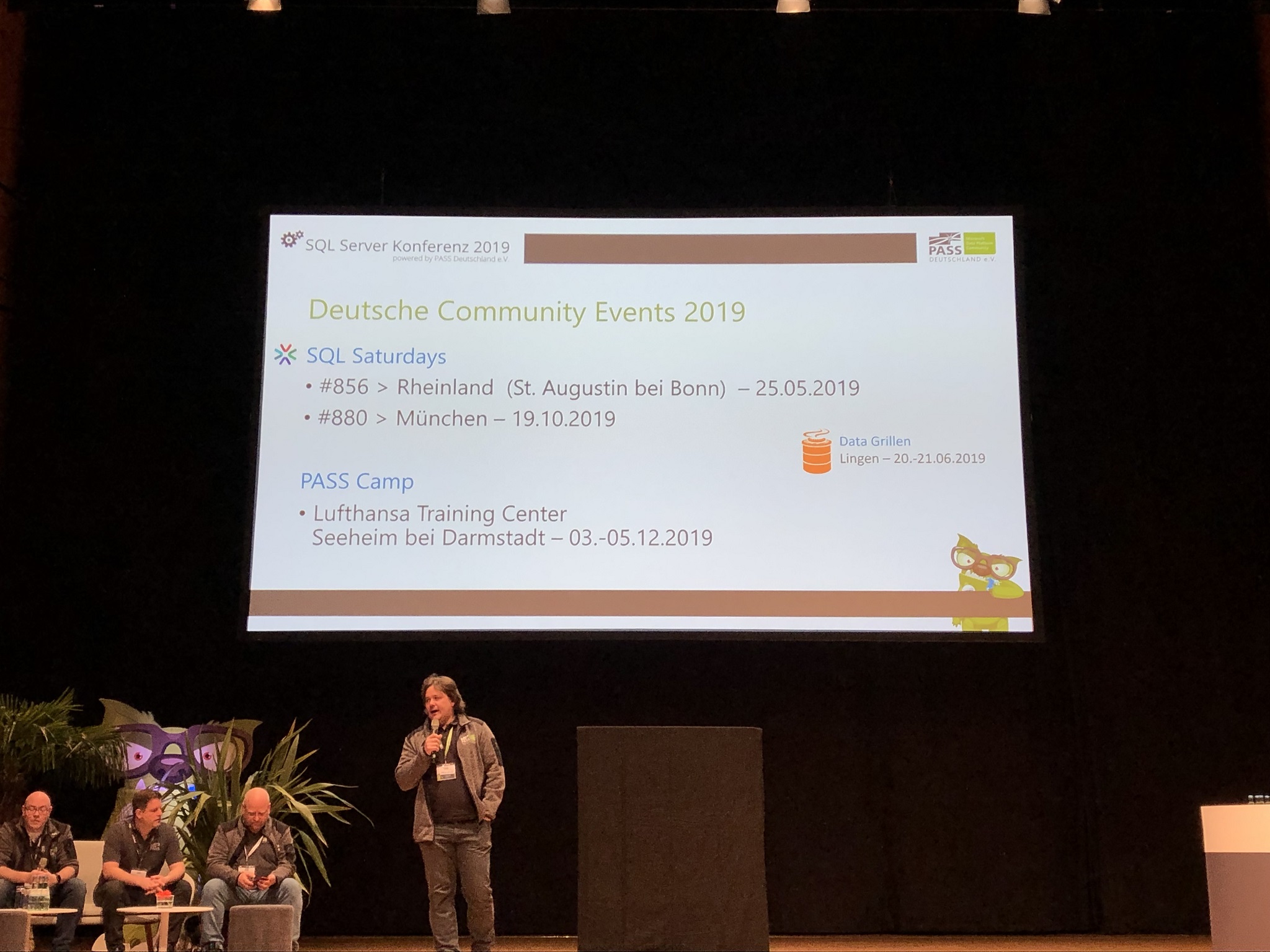 Afterward, The organization team prepared a small staging based on "Back to the SQL Future", the evolution of SQL Server over the years: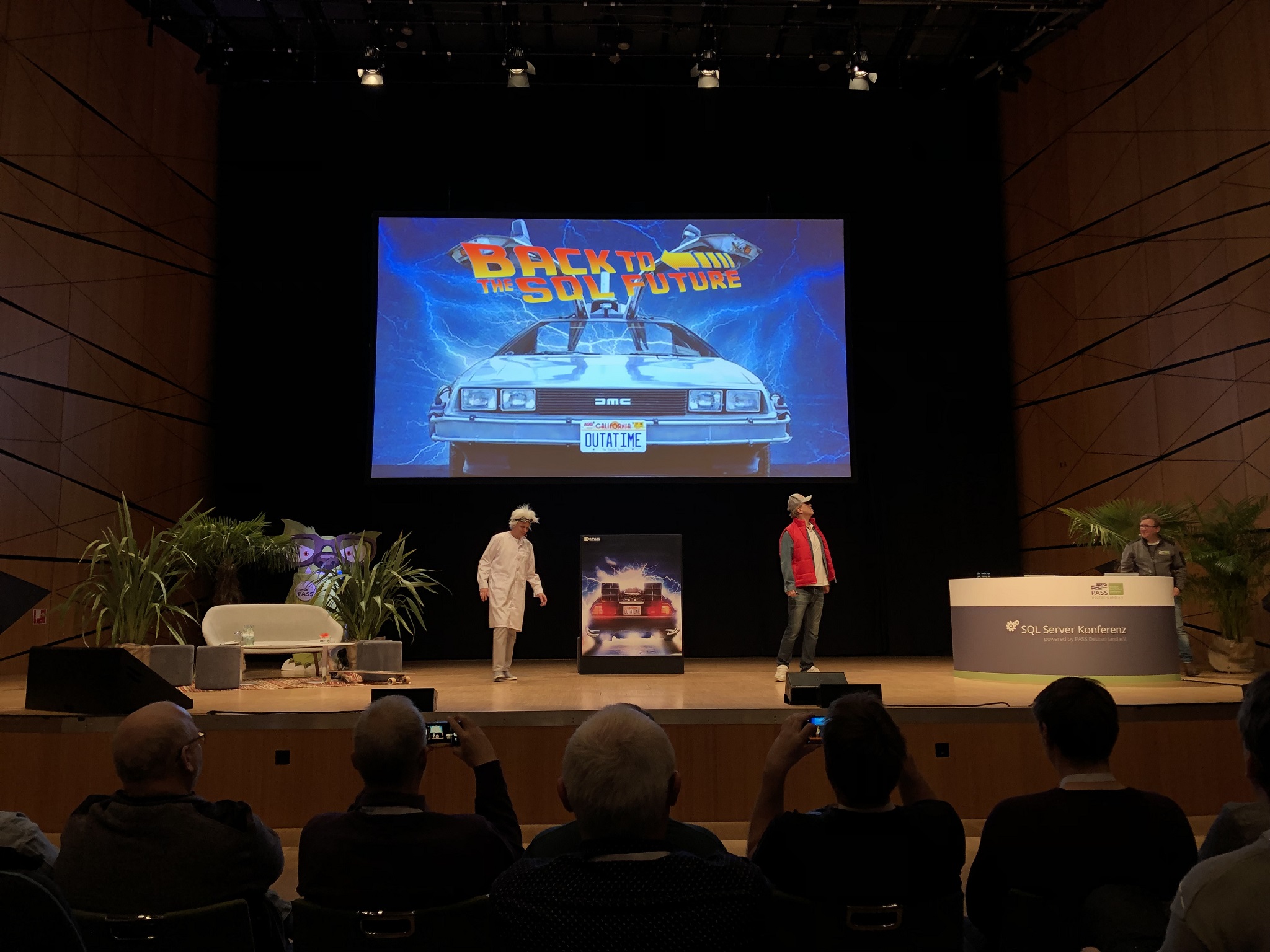 Next, there were a lot of talks about the Azure Cloud and PowerBi, including a demo of Azure Data Factory.
And to finish the keynote, Kusto Explorer was presented through a funny demo. Kusto Explorer is a program that allows to explore your data with a SQL style syntax light version, and to create results with graphs, quickly and easily, focused on BigData.
See details on Microsoft website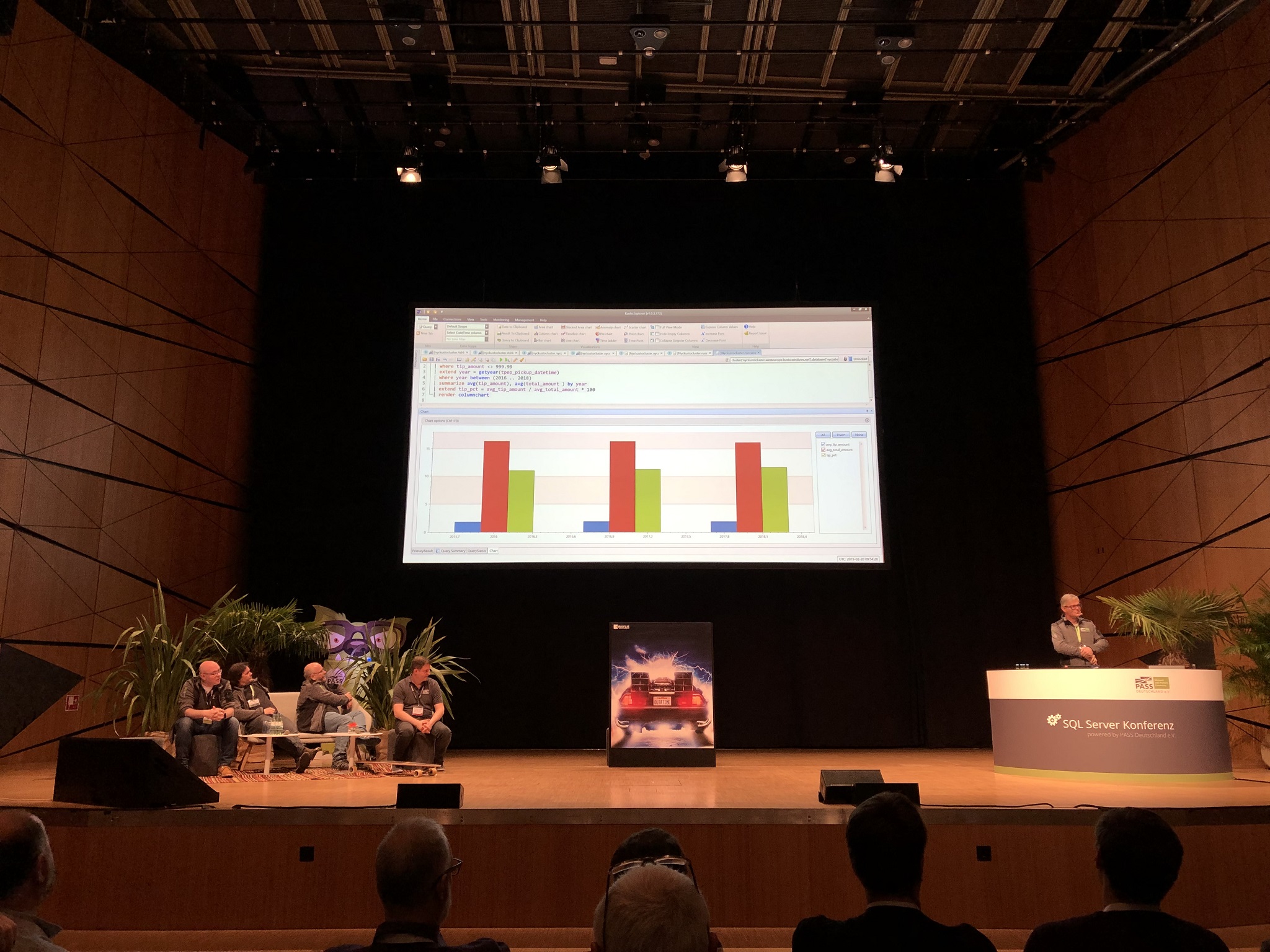 Azure Managed Instance
This session was presented by  Björn Peters, who listed the main traditional recurring tasks of a DBA: Backup, ETL, Monitoring, Patching, Reorgs Rebuilds, DBCC CheckDB. These tasks are greatly simplified today in Azure and shows us the functions available in Azure Managed Instance:
 Data migration: Native backup/restore
Security: Azure AD, TDE, SQL Audit, Dynamic Data Masking
Programmability: Global temp tables, Linked servers, CLR module
Operational: DMVs & XEvents, Query Store, DB Mail
Scenario enablers: Service Broker, Transactional Replication
Azure Data Studio – The new Kid in Town
Presented by Frank Geisler, a member of the PASS.de community
This is a new tool to manage our databases, not intended to replace SSMS, but more like a new tool more oriented towards Dev or DevOps.
Multi-platform: Windows, Mac & Linux
Based on a Visual Studio Code fork
A modern architecture
For developer and DBA
Extensions

SQL Server Agent
SQL Server Import
Server Reports
WhoIsActive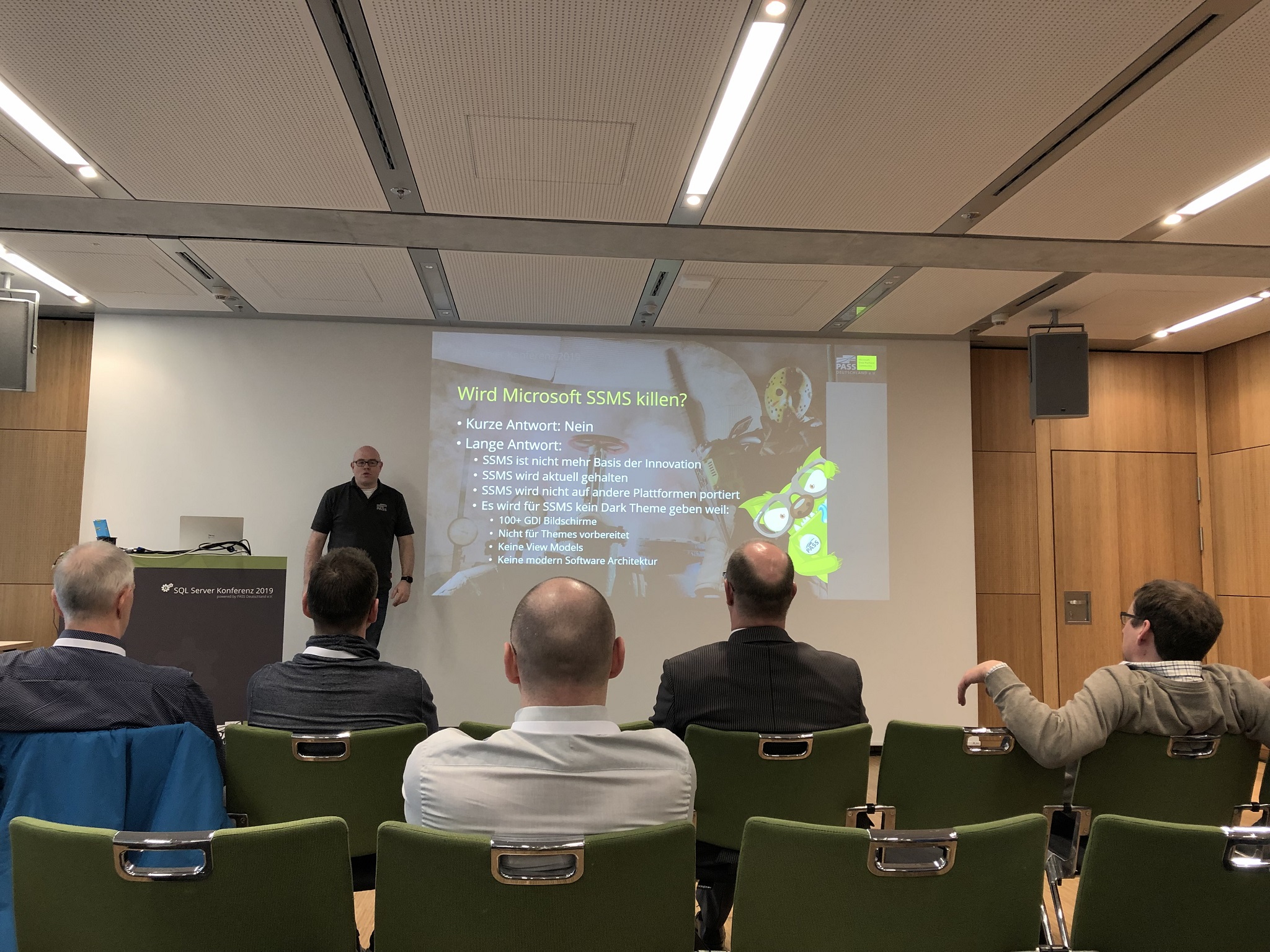 I invite you to test Azure Data Studio => Download here
Frank's podcasts => https://www.pleasetalkdatatome.de/
SQL Agent in the cloud
this session was presented by Sam Cogan, As you know the SQL Agent doesn't exist in Azure SQL and we have 3 alternatives:
Azure SQL Elastics Jobs
Azure Automation
Azure Functions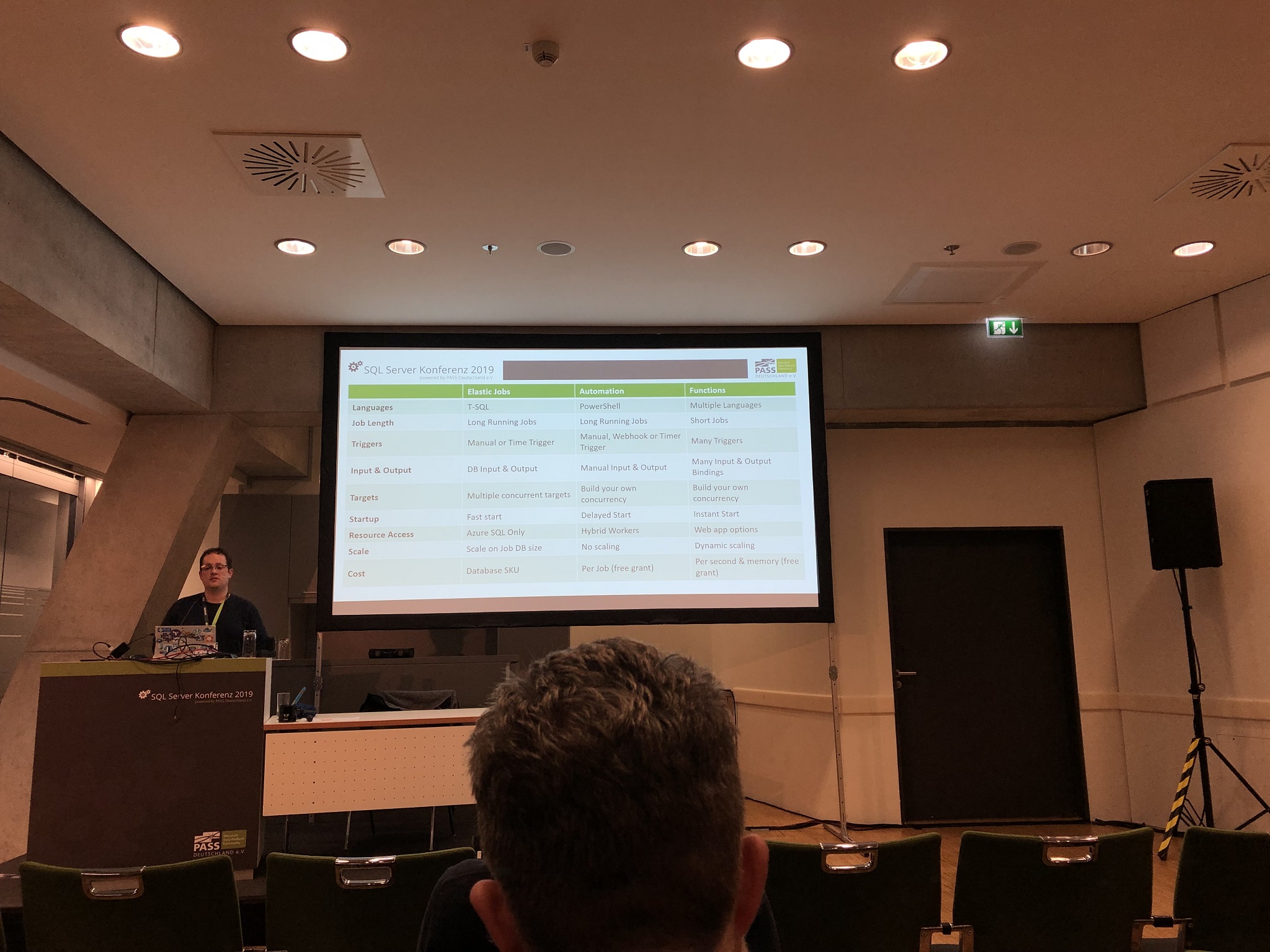 Trends in databases
It was a presentation about popular databases stats, based on the following website => https://db-engines.com/en/ranking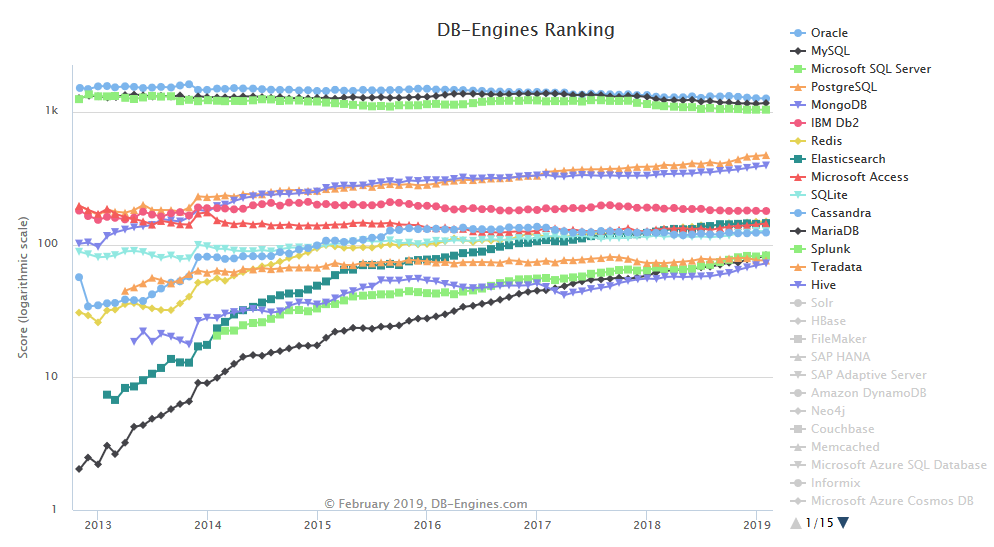 After: 15th anniversary
An evening was organized with meals, animations and games to win prizes.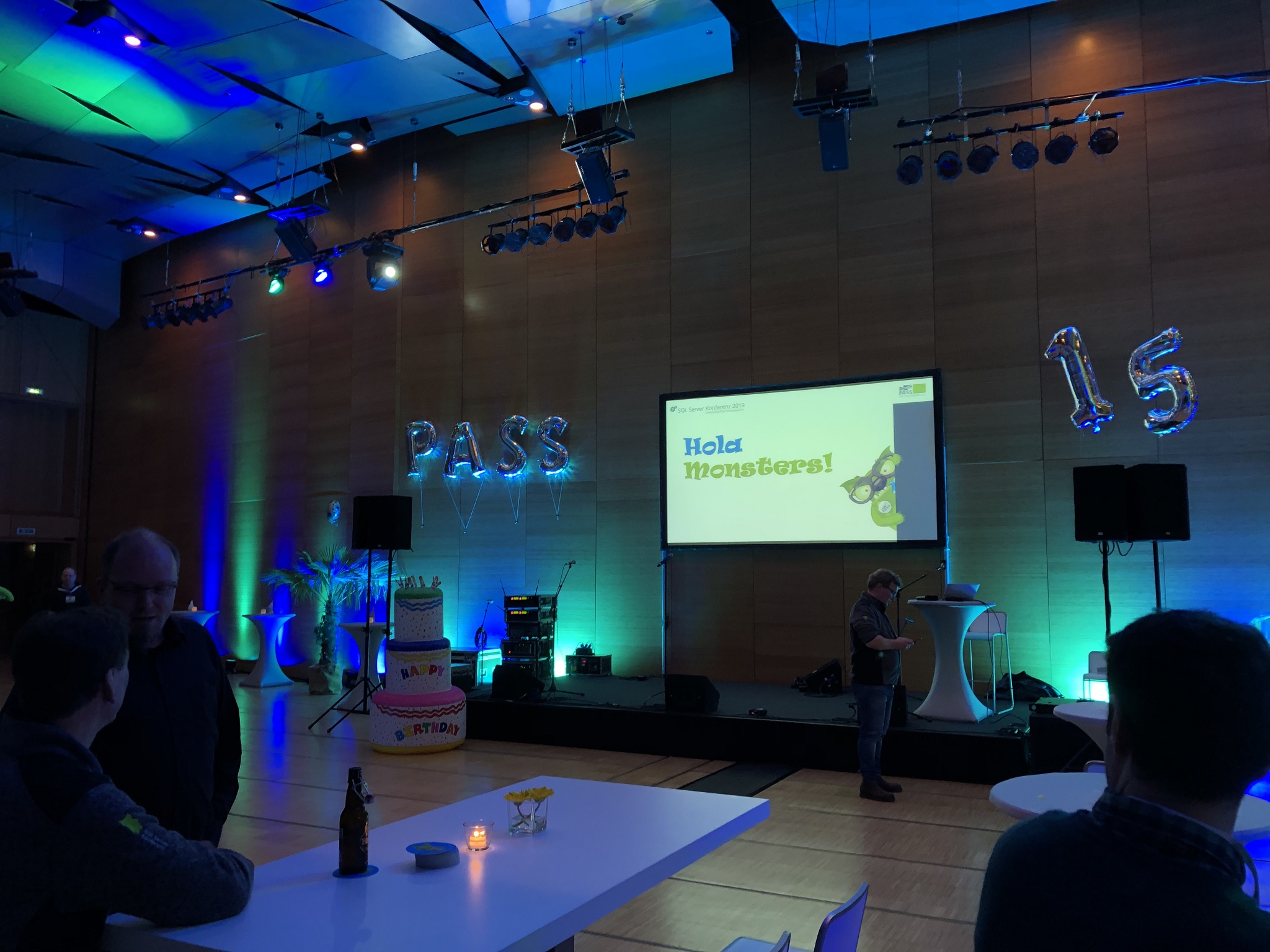 Finally, it was a good opportunity to meet some people, who know dbi services but in the context of the DOAG 😉