As each year dbi services is present at the DOAG, but this year it's a little bit special, because we have a complete new booth which is just wonderful! Big thanks to the dbi services marketing teams which did a marvelous job.
What is also new for dbi services, all dbi consultants have they own dedicated tee shirt with dedicated messages and colors. For me it is Mountain, Mountain bike and Natural Trance Music. Therefor last Sunday I did a Mountain bike tour as preparation for the DOAG, despite the snow and a temperature below zero.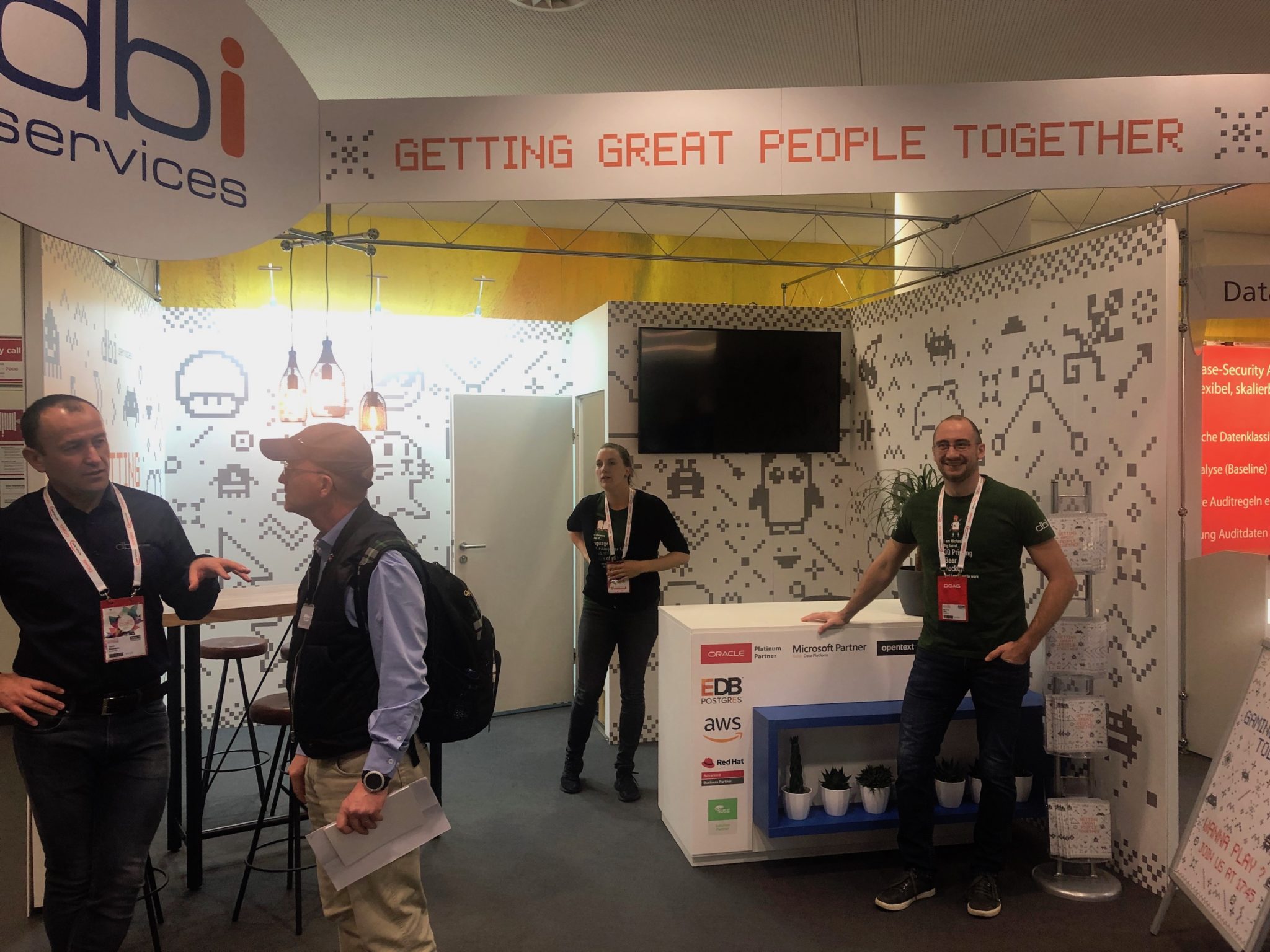 I started the conference this Tuesday morning early before the keynotes, with a very good presentation from our CEO David Hueber. He presented the Oracle OCI cloud vs the Amazon AWS cloud for Oracle databases. The conclusion of the presentation was a good summary of the content, where both cloud solutions are quiet close. Thus it depends on what is important for the company to make the right choice: Oracle or Amazon.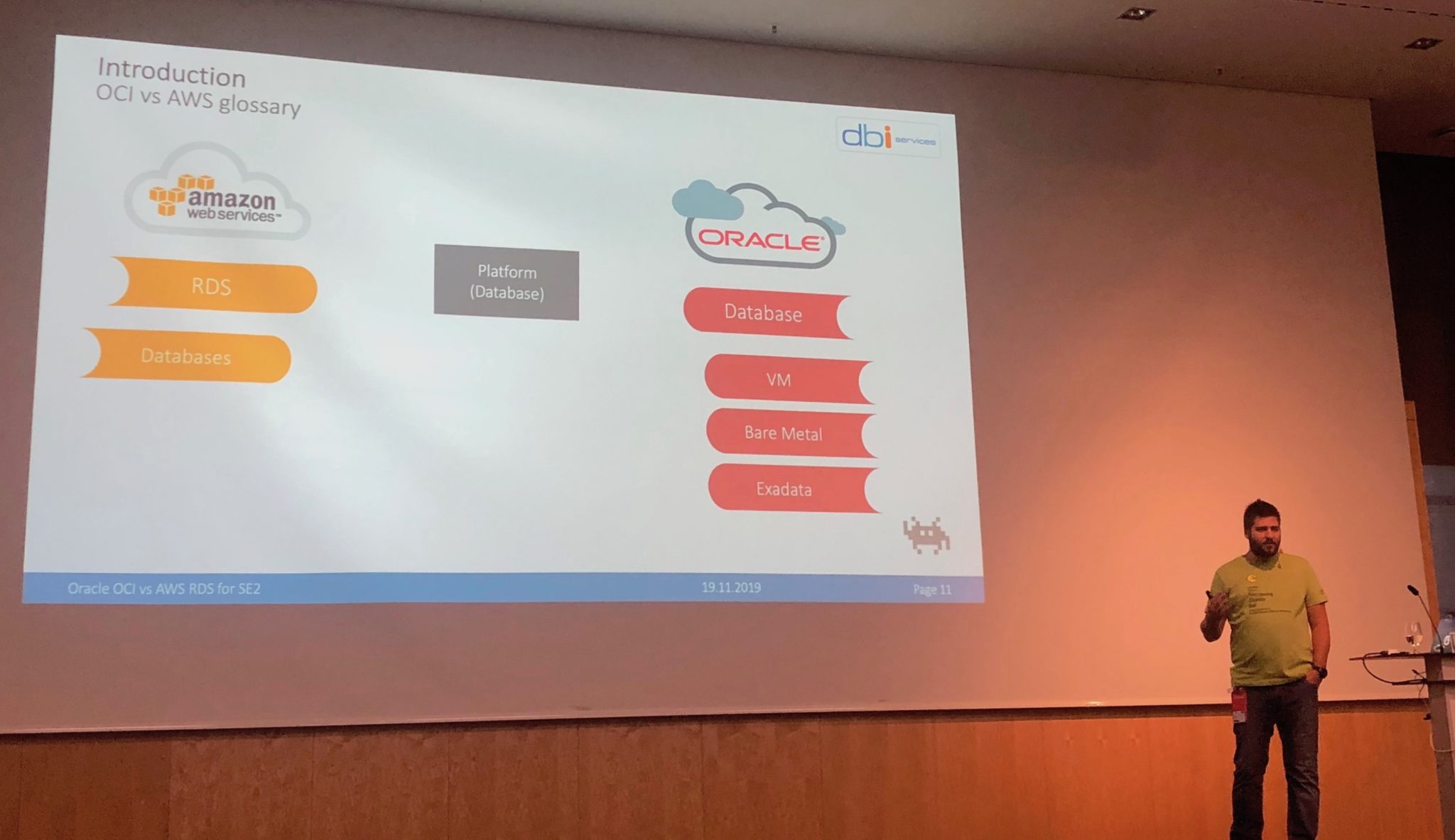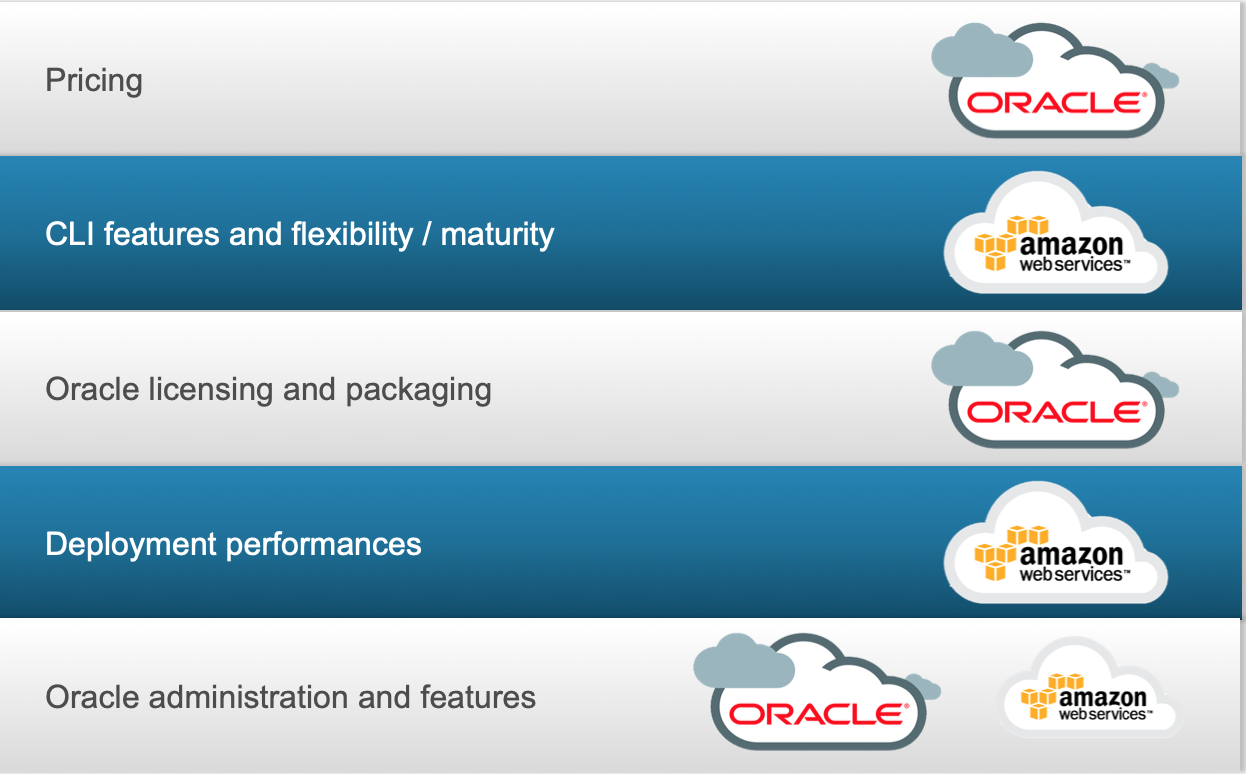 After the keynotes, I started to follow some sessions, which I was interested in this year: #DevOps #Jenkins #Cloud #Postgres
I followed a good session from @OliverLemm, who presented the different DevOps components and best practices. Slides here.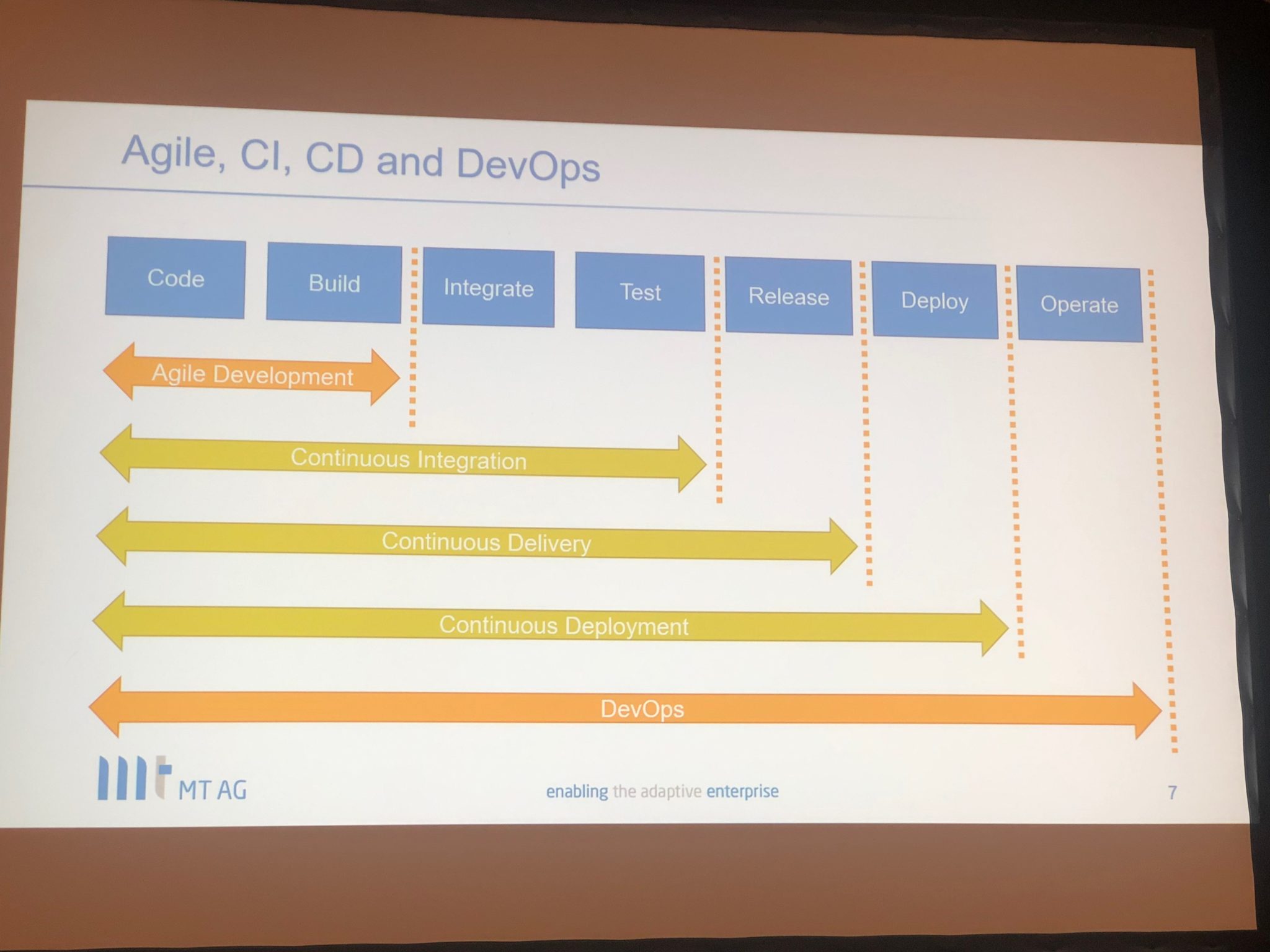 Oliver is also part of the #GoDevOps conference organization, which will again be planned in Q3-2020, therefore if you are interested on these topics, don't hesitate to join this new conference, which only exists since 2 years.
What is never addressed in the DevOps sessions, is the management of the production part. Who has the responsibility of this part? The DevOps team? The infra team?
Before I went for lunch I followed a PostgreSQL session from Kaarel Moppel, where I was impressed how many people have been in the room… more people where seating on the bottom. The topic was the various data connectors for PostgreSQL and the availability of the tools.
So it's time to go for lunch 🙂 and coffee.
This afternoon I want to follow absolutely 2 presentations:
"Jenkins Pipelines Advanced" from @OliverLemm again 🙂 which motivated me to start working with Jenkins.
"19 Features You Will Miss If You Leave Oracle Database"from @FranckPachot who will come back to dbi services in February 2020 (We are so happy having him back on board).
So now it's time to speak a little bit about me, If you know how to tune Oracle and you want to do the same with PostgreSQL, a good starting point is to follow my session tomorrow at 17H00 in Shanghai. After my session there will be an apero at our booth where I will be the DJ and my CEO will serve the drinks.
I wish to all DOAG participants a nice journey at the #DOAG2019, and for all others think about joining this conference next year, because it doe not only addresses Oracle topics but also many other topics and interesting technologies.