I woke up this morning (20.10.2018) knowing that this day will be a very long day. Indeed today my Colleague Mouhamadou and me traveled to San Francisco in order to attend to the Oracle Open World (OOW). I travelled from Delémont to Zurich, meaning about 1h30 and then I caught my flight from Zurich at 13:10 (GMT+2) to land in San Francisco about 12 hours laters at 16h10 (GMT-7).
Of course when you arrive on American soil and you are not U.S. citizen, you have to face the queue before the customs… about 1h45 of queue in my case. Then we caught the shuttle for the Handlery Union Square Hotel and finally arrive at 18h30 (GMT-7).

After dropping our bags in the hotel, we decided to go for a lunch on Mikkeller Bar on 34 Mason St. where many Oracle people and consultants where seating for a beer.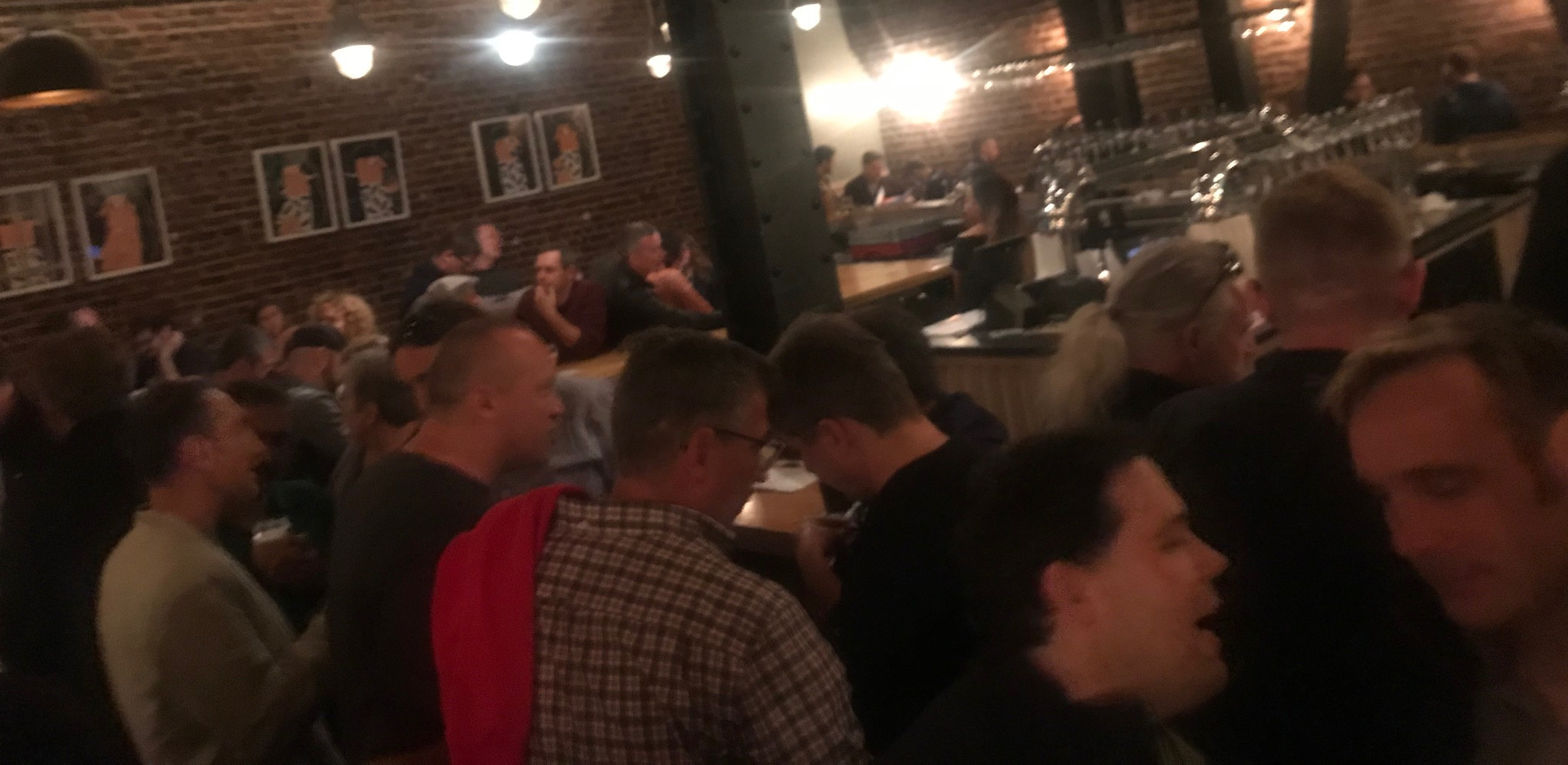 During the next 4 days, Mouhamadou and me will share information regarding our Oracle Open World experience, product keynotes, sessions, aso , so do not hesitate to follow us either on twitter or on dbi services blog platform ! You can also find some San Francisco pictures on my Instagram account.
For me now it's time to sleep… see you tomorrow for a ride tour with Bryn Llewellyn, Mouhamadou Diaw, Franck Pachot and many others on the Golden Gate before the Oracle Open World registration.
Good night !