Today, I'll talk about the 3rd day at Oracle OpenWorld 2013 and I'll be shorter than yesterday, too much text. Actually, it's difficult to have good pictures during the conferences. So what's the program in this blog: a "hands on lab" session about Linux management, a keynote from Microsoft and few tips about the optimizer.
Too much text and not enough photos, I already told that the event is impressive: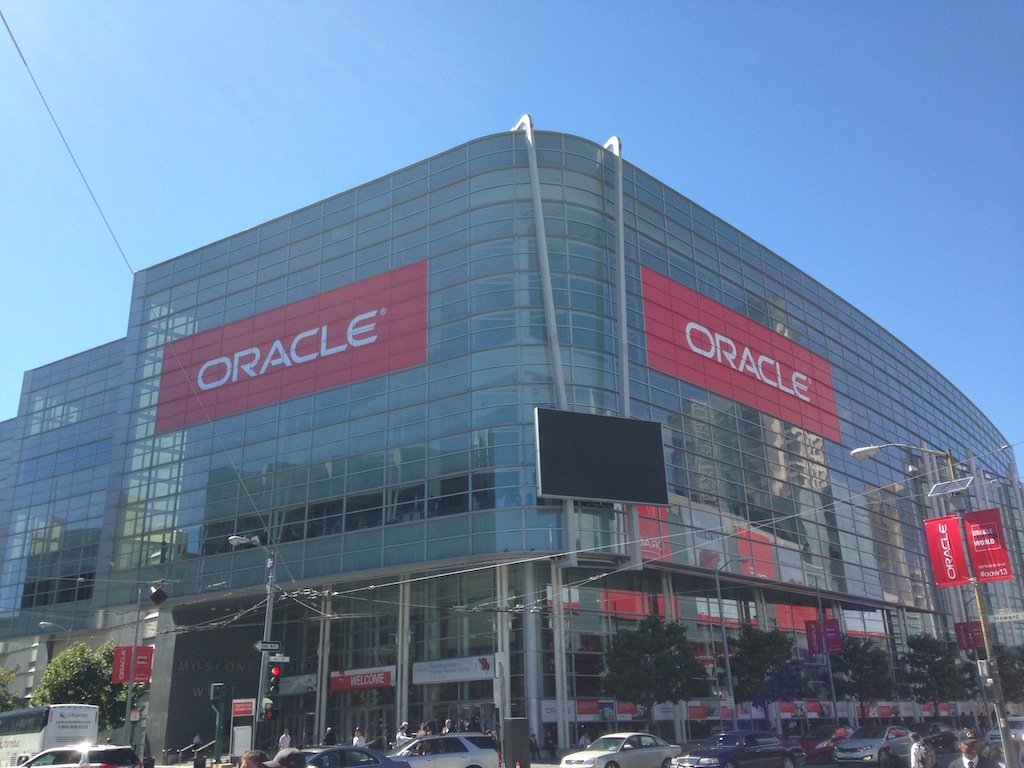 And it's just one place!
Microsoft: Oracle's partner in the Cloud
I'll start with the most surprising keynote, it was from Brad Anderson, Corporate Vice President of Program Management at Microsoft. It's the first time Microsoft holds a conference at OpenWorld and it was to talk about the partnership between Oracle and Microsoft in the Cloud.
So what's the main important point?
Oracle services, Database, Weblogic and Java will be available on Windows Azure platform and guess what not only on Windows Server, virtual machines provided by Microsoft will be available on Windows and on Linux if we want.
Another big new is regarding the license, if you choose Oracle on Windows, it is fully included whereas on Linux it's BYOL, Bring Your Own License. It's available now for testing.
I'll just finish that part with another interesting thing about Azure, you can enable an auto scale option for your virtual machines based on metric like CPU. If the load is increasing, automatically the power of the virtual machine will be increased and I guess that the price too but it gives a flexible architecture.
Hands on lab: Linux package management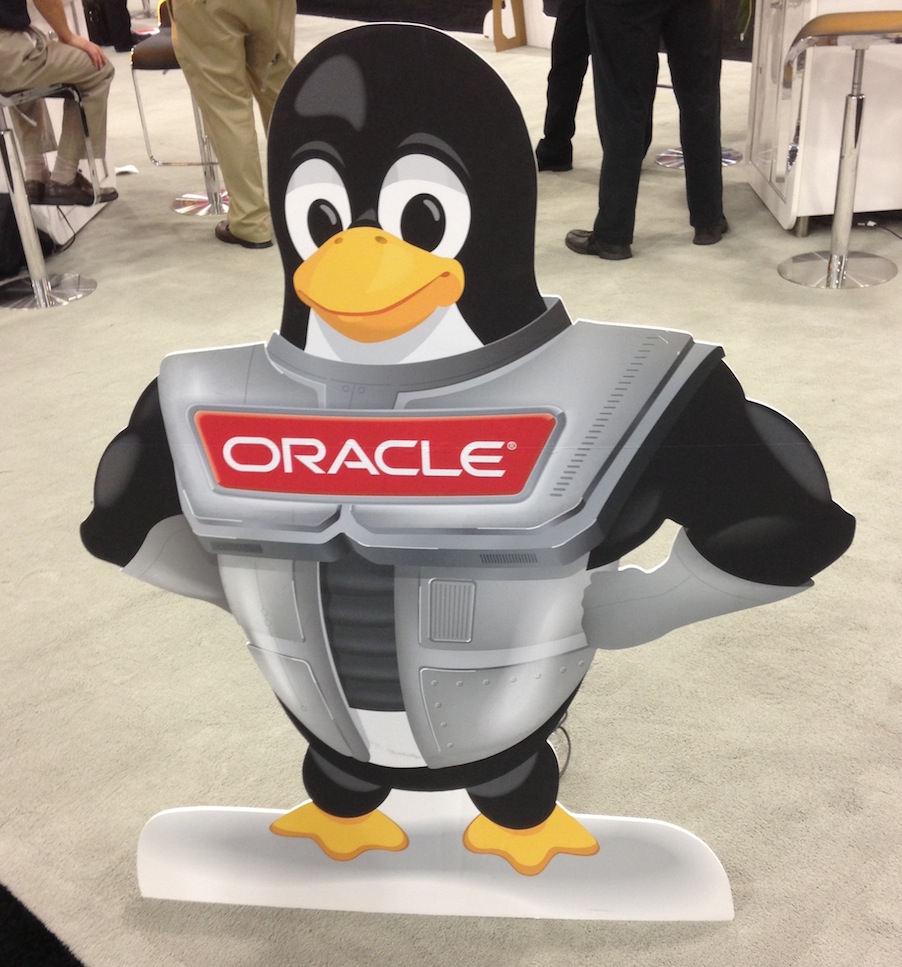 I followed the hands on lab hosted by Avi Miller and Timothy Hill. It was a good revision of all useful Yum commands and an occasion to test BTRFS snapshot feature to restore a system at a previous state.
BTRFS is a filesystem designed to be resilient and can be a good idea for root filesystem. It's fully supported in Oracle Linux 6.
All exercises are available at Oracle wiki
Optimizer tips
Maria Colgan and Jonathan Lewis. Maria is the Product Manager of the optimizer at Oracle and Jonathan Lewis is an independent consultant with a a great experience on Oracle internal behavior.
I'd really liked the way the optimizer tips have been presented. Maria and Jonathan didn't always agree about the solutions but in that conference Jonathan actually did follow some tips with similar advices.
The most important here is that you always should try to provide the best information about your data to the optimizer and you'll get the best plans.
I've learned that Maria Colgan will be Product Manager for the new In-Memory option available in next patch. I'm pretty sure you'll be surprised by the new Product Manager of the optimizer: Tom Kyte, responsible since many years of AskTom website.
OpenWorld is not over, stay tuned for next days…